Palty Hair Dye Review in Sakura Creamy – I love dying my hair but I don't exactly have the time to book an appointment then go to the salon. What I usually resort to is the DIY approach – I buy an easy-to-use hair dye (usually shampoo or bubble hair dyes), and I apply it myself. I have already tried out Etude House, which is my absolute favorite, Prettia, and Beautylaboo. I recently picked up a box of Palty Hair Dye at a good price, so I am reviewing it today.

Palty Hair Dye Review: Everything You Need To Know
I decided to pick up this hair dye because of two reasons. One, I badly need to color my hair. Two, I got it for a steal! I do grocery shopping once a week. When I passed by the hair aisle a week before this, I saw that the Palty Boxes were on a Buy-1-Take-1 deal (August 2018). I couldn't pass it up. I'm not sure if they are still Buy-1-Take-1 at your nearest SM Grocery Store, but you can try and check it out. Now, on to the Palty Hair Dye Review.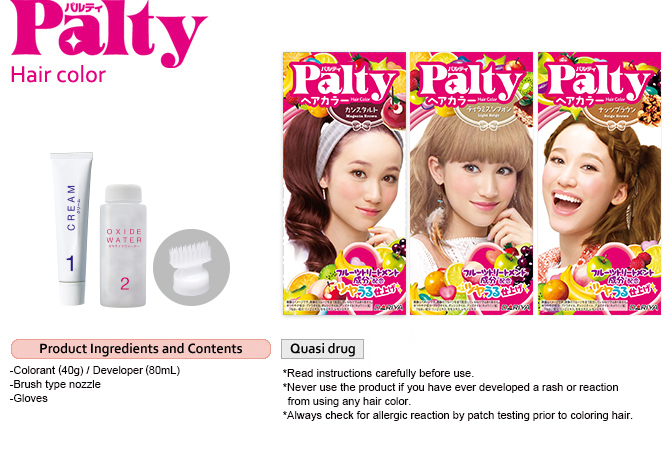 The Palty Brand
Palty is a Japanese hair color brand renowned for its bleaching tints and vivid, trendy dyes. Many have found their DIY hair dye products to be non-drying without sacrificing performance. It is owned by Dariya Cosme Corporation, founded in 1950 and specializing in the manufacturing and sales of cosmetics.
How To Apply
Remember that this hair dye aims to make the process of coloring your hair easier. When you get a box, you're going to find the following items inside: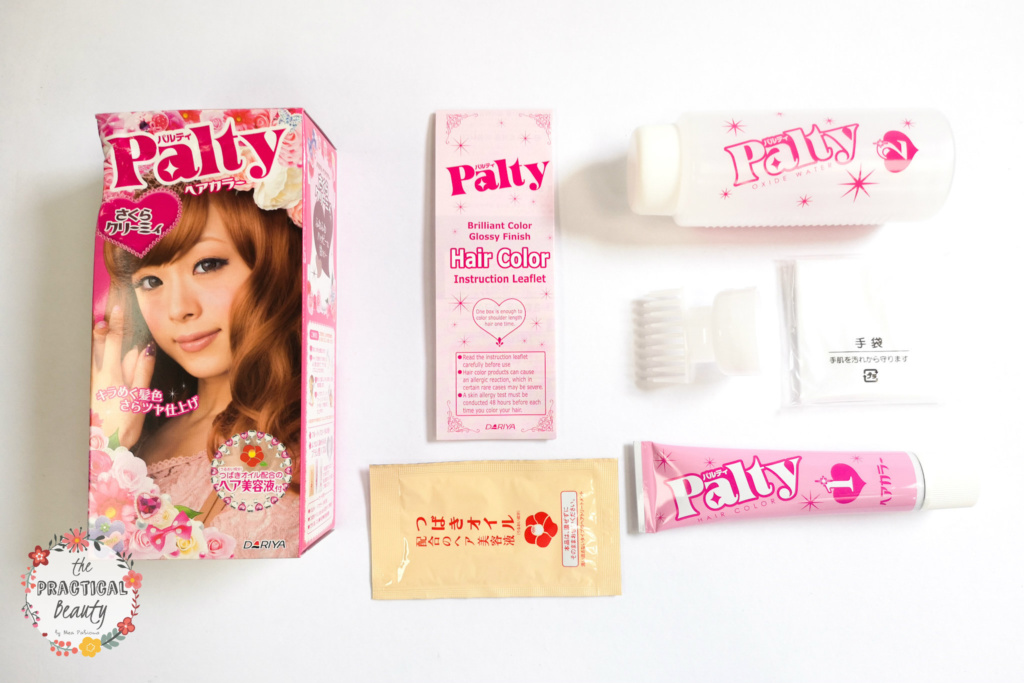 ❤ Instruction Leaflet – Don't worry, it has English instructions.
❤ Oxide Water in a white bottle
❤ Cream in the tube
❤ Brush-type nozzle
❤ Gloves
❤ Hair Moisturizer in a packet
Step 1: Prep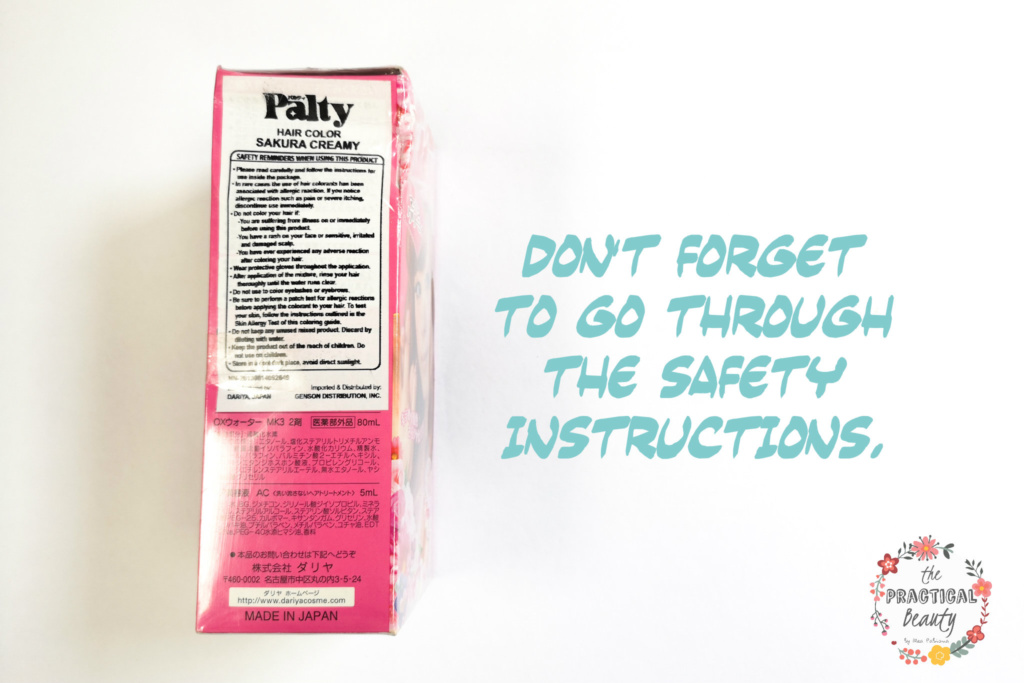 Take out all of the items inside the box. Unfold the gloves and wear them on each hand. You should be in an area that's well ventilated because there's going to be a bit of a strong chemical smell as you start applying the color. Understand that the way this hair dye works is similar to how other dyes do their magic, so it's natural to have that chemical smell.
Step 2: Sectioning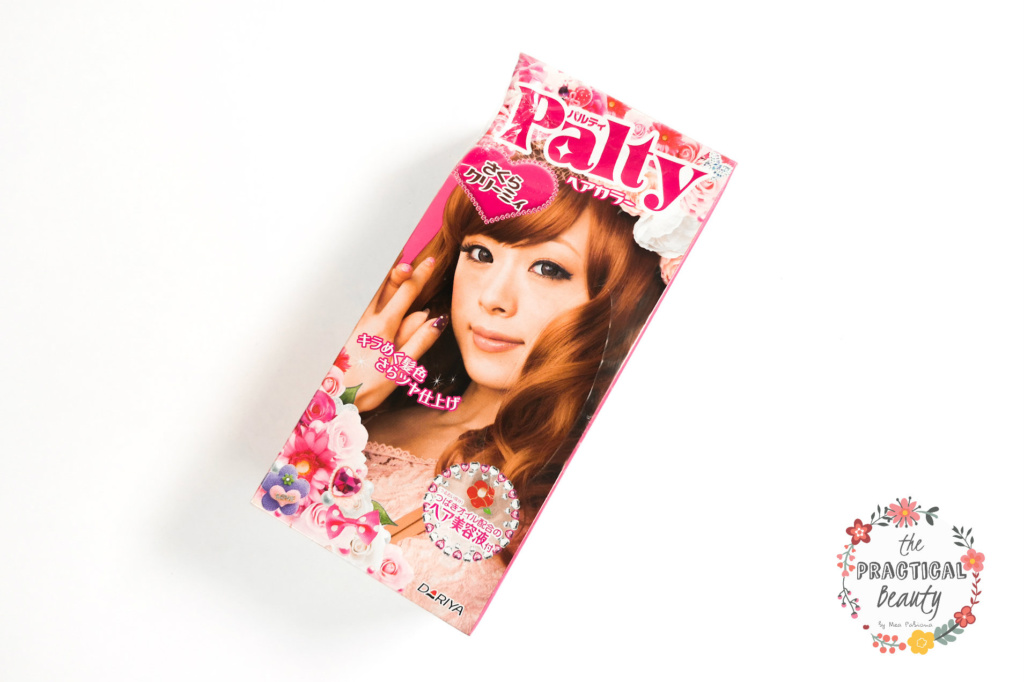 I highly recommend that you section your hair with bobby pins or hair clips. That's the first mistake I made with this application – I did not section my hair. You'll find out why later.
Step 3: Mixing
Remember that you need to be in an area that's well ventilated. Now that you have already sectioned your hair, open the cap of the white bottle. Set it aside. Puncture the tube with its cap, then squeeze out all the contents into the white bottle.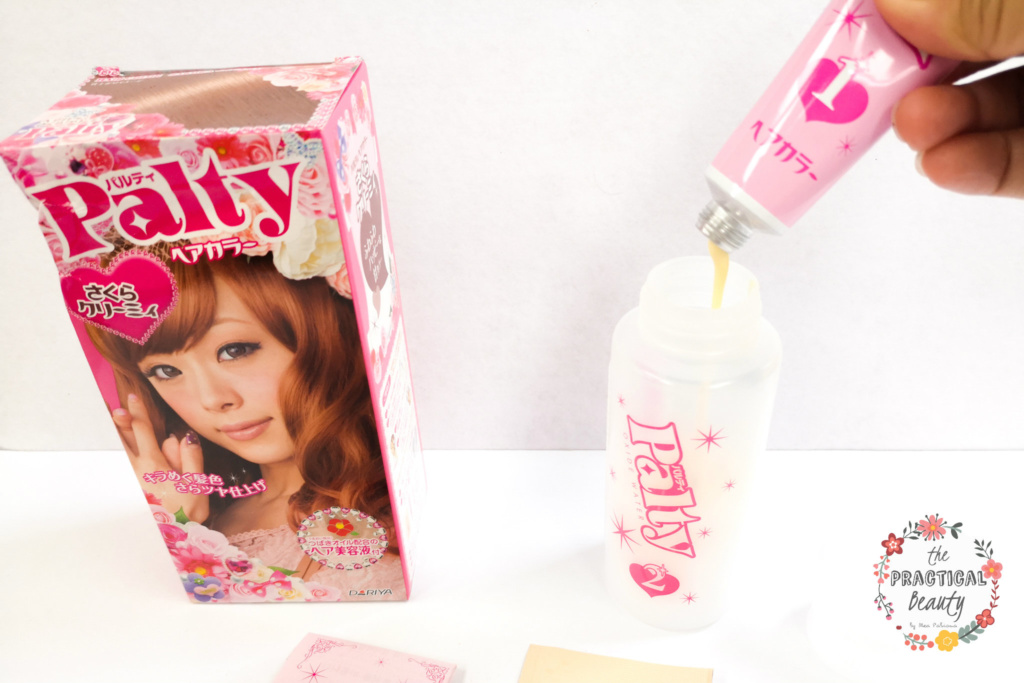 DO NOT SCREW IN THE BRUSH NOZZLE YET. Take the flat cap, then screw it back on the white bottle. Make sure it is tight. Shake the bottle to mix the contents thoroughly. Do not overdo it.
Step 4: Application
Now, you can take off the cap and then replace it with the brush nozzle. Go through your sections, applying the dye gently and evenly. It's best to wear a plastic shower cap after application to cover your hair and allow it to develop.
Plus Points: The brush nozzle definitely helps apply the product better.
Step 5: Wait Then Rinse
Based on the instructions, the process is going to take 20mins. I, however, set my timer to 30mins because my hair is black and I want the color to develop well. You can leave it on longer if you wish.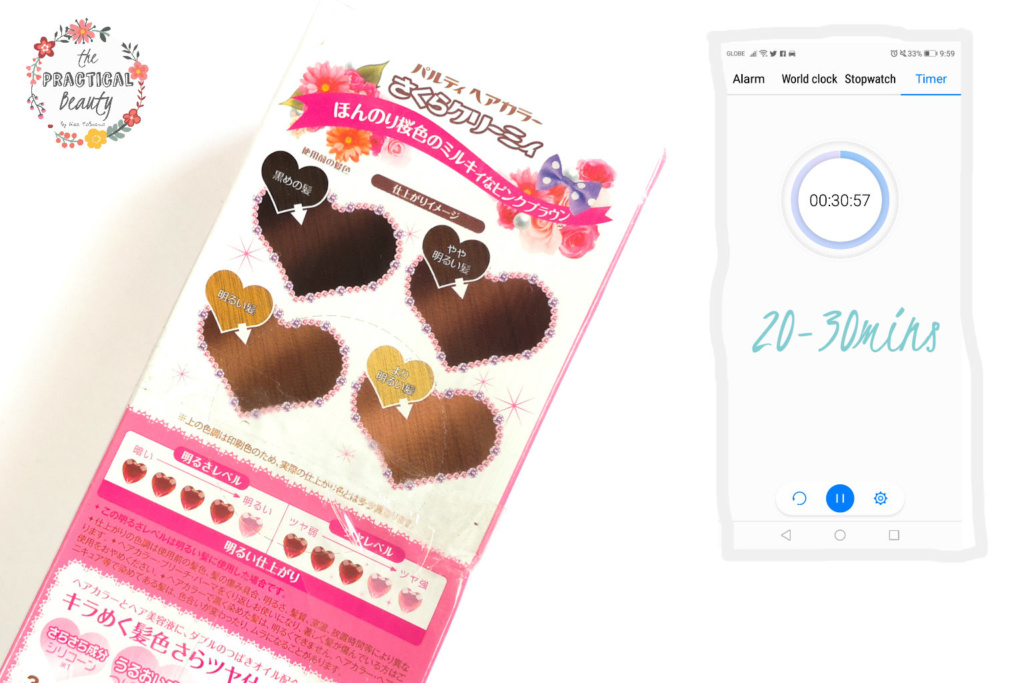 Once the time is up, rinse your hair. DO NOT APPLY SHAMPOO. When all of the dye has been washed off, open the beige packet and apply the hair moisturizer. Rinse it off after a few mins. Honestly, I don't know if the moisturizer was a leave-on or not, but I rinsed mine off.



Palty Hair Dye Review
I already mentioned that I love using bubble dye shampoos so I know what works and what doesn't. Let's break down my thoughts so they are easier to read and understand:
Application
I did not section my hair which was a big mistake. The application process would have been easier, especially when you are about to apply at the back of your head when your hair has already been sectioned. But, generally, the application was less difficult compared to other the usual hair dyes where you would need a brush. With the Palty Hair Color, you just need to use your hands with gloves.
NOTE: If you feel a bit of a sting on your scalp, that's normal. Even if you dye your hair the usual way, you're going to feel a bit of itchiness. Don't worry. Just don't scratch the itching part too much.
Color Pay-Off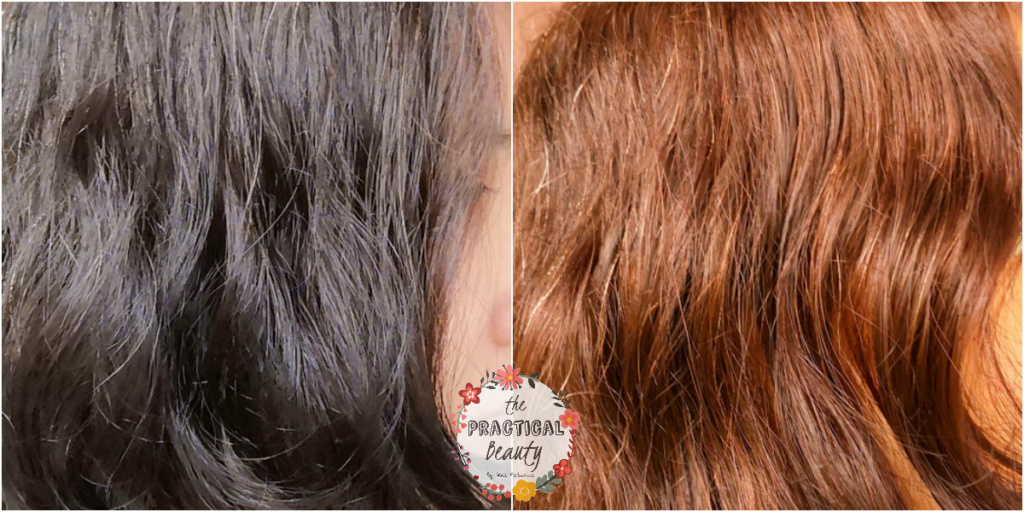 I applied the mixture first on my roots so that's the area that had the most color concentration. As you see in the photo, if you go down towards my tips, you'll see the dye color not showing up as much. If I just base it on my roots, I'd say that the color on my black hair is pretty close to the hair color of the lady on the box. It is rather impressive. You really just have to section your hair to get the evenness you want.
Amount Per Box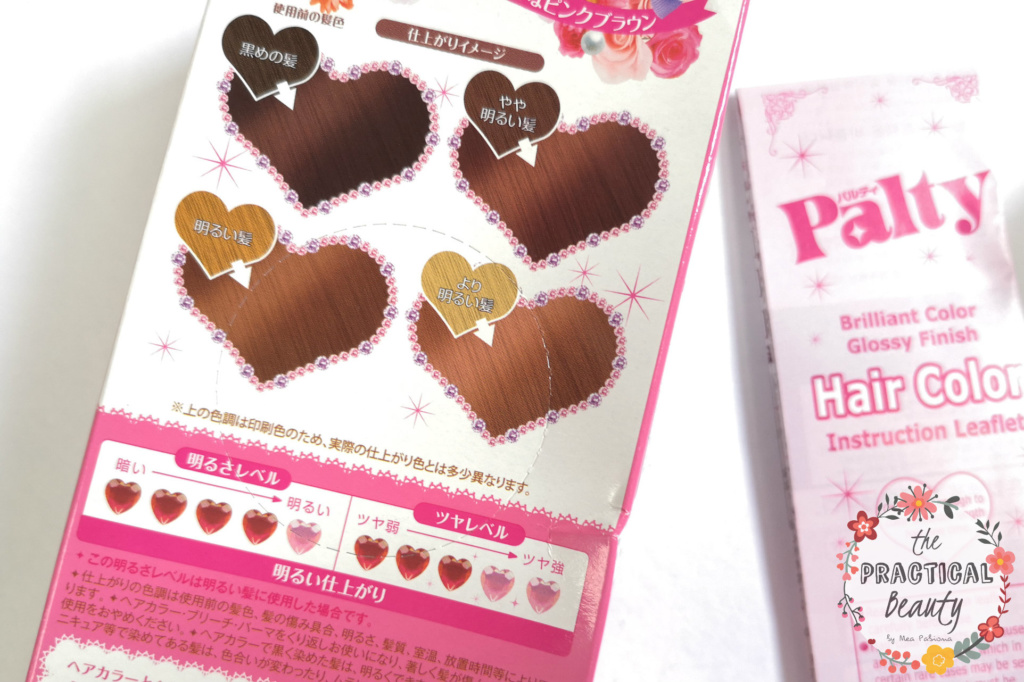 I have shoulder length hair. The box I got was just enough for the length of hair I have. If you have longer hair, two boxes would work best. If you have hair that's already close to your back-side, consider getting three boxes.
Price
I got my box at the SM City Bacolod grocery store for P390 (rounded off), at a buy-1-take-1 deal. So, that's P195 per box. Like I said, I don't know if the deal is still up but it won't hurt if you visit the hair dye aisle of an SM Grocery Store near you. I think the price was slashed because these boxes are the old packaging. When you look at the site, the boxes, as well as the colors, have already been updated.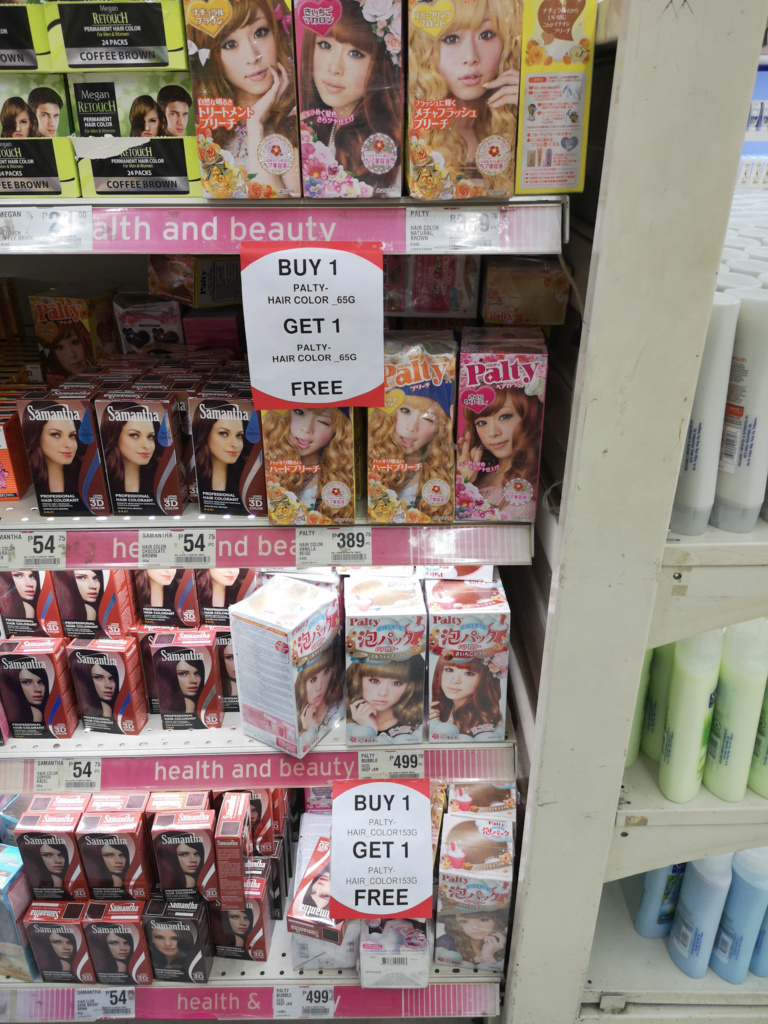 Does this mean that the ones I bought are already expired? I don't think so. It's just like makeup brands who update their packaging. The old ones haven't necessarily gone bad. They just sell the stocks with the old packaging for a lesser price so they can be disposed quicker, making way for the new lot.
Where To Get A Box Of Palty Hair Dye
I did a bit of research both online and offline. The most affordable way to get a box of the Palty Hair Dye is definitely through local stores like SM City or Watsons. Like my box, for example, it is regularly priced at P390 (rounded off) which is not bad for one box. Online, you may find the Palty Hair Dye with the following sites:
❤ Disclaimer: I am not affiliated to any of the sites. I just want to show you guys different options if you are interested to get a box of your own❤
1. BeautyMNL
It is August 2018 right now. The Palty Hair Dye is 50% off on the BeautyMNL site. You might have to pay a shipping fee. For those of you reading this in the future, double check the Palty Page on BeautyMNL by clicking the link below:

2. Shopee
At the Shopee Mall, the Palty Dye costs P500 but is on a buy-1-take-1 deal. If you have already used Shopee before, you'll know that they offer FREE SHIPPING for orders P500 and up. So it means that you just pay P500 if you opt to buy a box through Shopee. No more shipping fee. To check the listing out, click on the link below:
Palty Hair Dye Review: Final Thoughts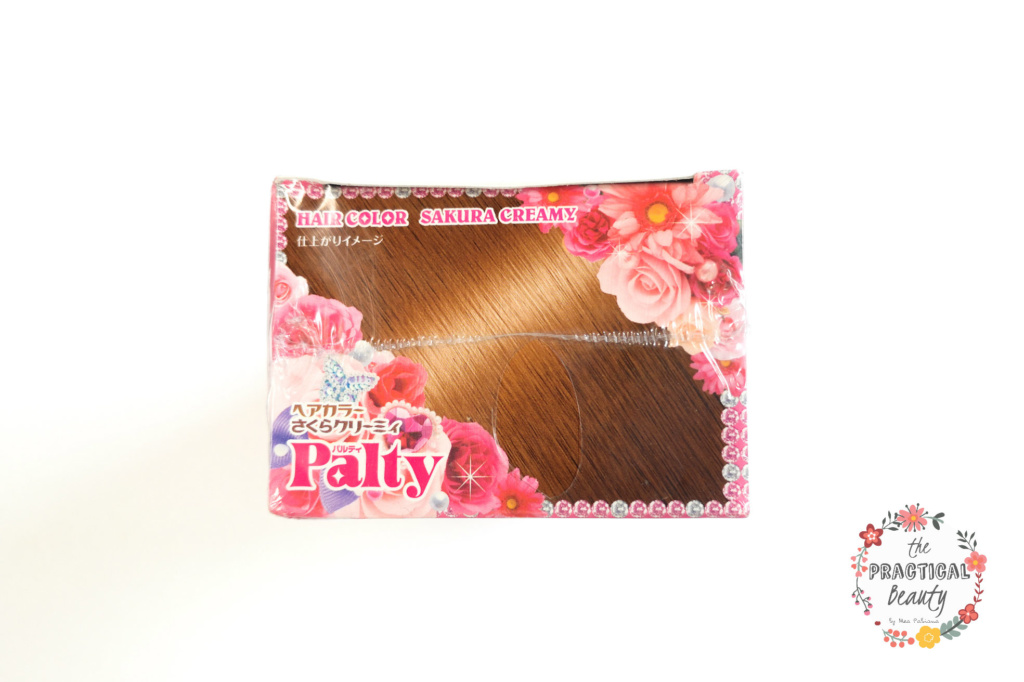 Will I buy another box of the Palty Hair Dye? Probably. I am open to trying out a different color and give you guys another Palty Hair Dye Review. Overall, though, I am giving it an 8 out of 10. I like that the color payoff is similar to the hair color shown on the box despite me having black hair. It even covered most of my white hairs.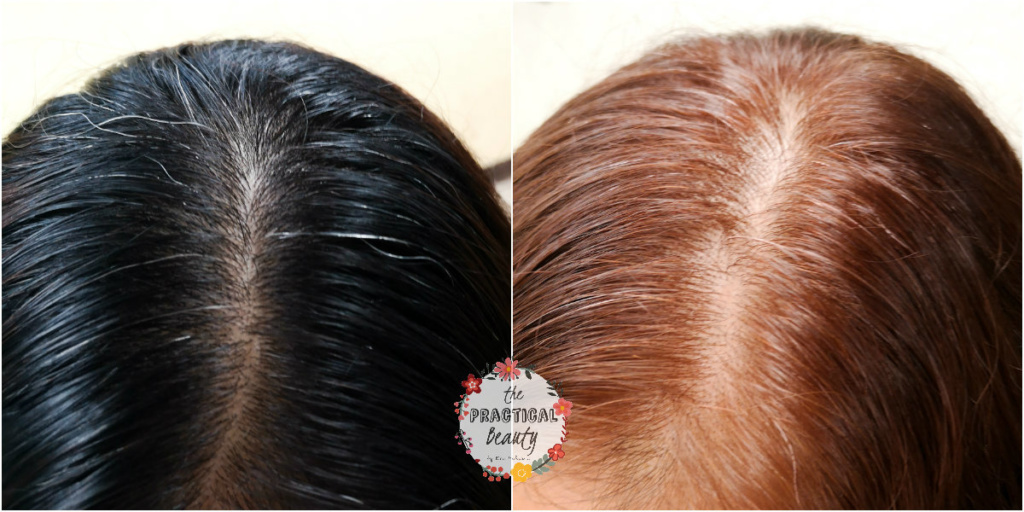 It's fairly easy to apply. It would have been easier for me if I sectioned my hair. Yes, it is DIY, but for the sake of evenness, you might need the help of someone to apply the dye at the back of your head.



Giveaway – August 2018
Hopefully, you found this Palty Hair Dye Review helpful. Check out the rest of the Practical Beauty site for more reviews similar to this. Also, I am hosting a giveaway on my Facebook Page. The instructions are simple: