I think it was about two years ago (2017) when the entire beauty community was shaken by the discovery of the Aztec Secret Indian Healing Clay. Turned into a mask by adding in water or apple cider vinegar, it was dubbed as the most powerful facial in the world. Following its huge success, Aztec Secret released three different variants of soaps, all containing natural bentonite clay. I got my hands on the Aztec Secret Face and Body Soap for P119 at SM City Bacolod.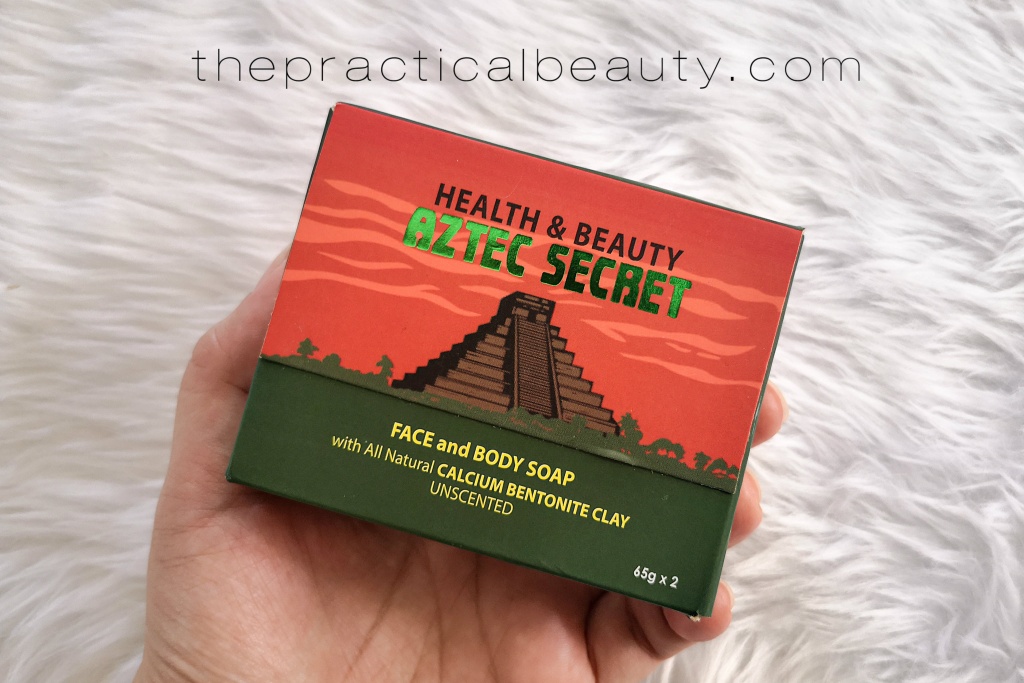 The Glory and Simplicity of Bentonite Clay
Clay, in general, has been used for centuries as a facial mask. Cleopatra, for example, got her servants to gather clay from the Nile and the Arabian Dessert. Other natural clays have been used topically for skin healing.
Bentonite clay, specifically, has been known to treat skin irritation caused by poison oak and poison ivy. It's also used as an active ingredient in some sunscreens. Studies have found it can help absorb the highest level of UV light.
The best thing is Bentonite clay is already a natural remedy on its own. You don't have to add other ingredients to it (just water). It's simple but has a high concentration of minerals that can do wonders for your skin.
Aztec Secret Face and Body Soap
So, imagine all of the healing properties mentioned above molded into a bar of soap. Personally, I couldn't resist when I knew that Aztec Secret was releasing soaps. I bought some for myself and my best girlfriends.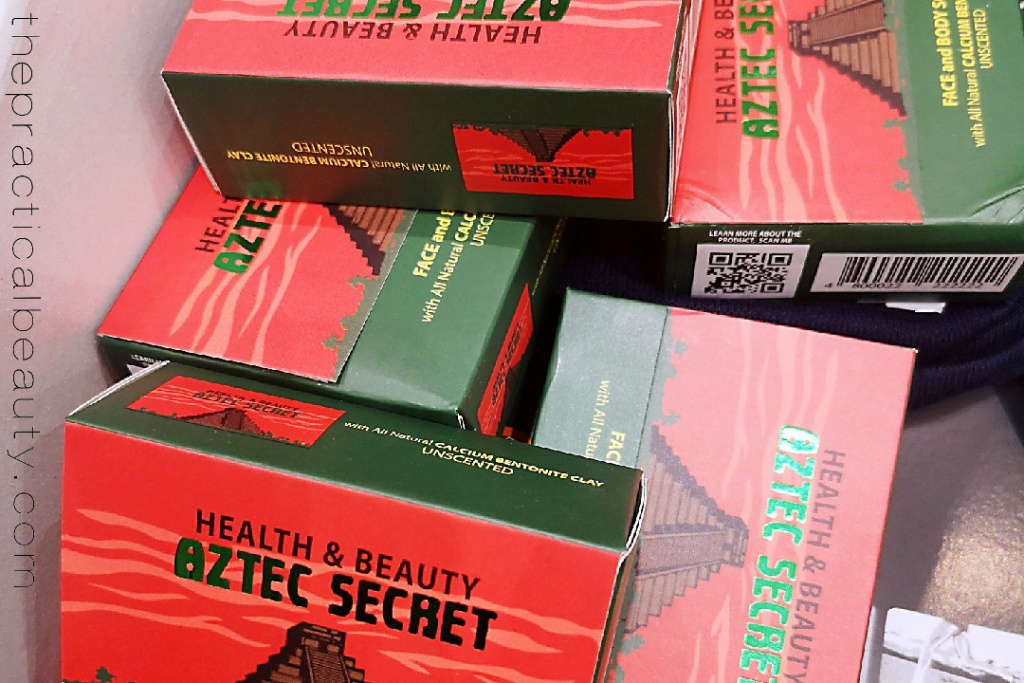 As mentioned, there are three kinds: Unscented, with Apple Cider, and with Argan Oil and Apple Cider. I tried the unscented version just so I can experience how my skin would react to this new product. I'm glad to say that I did not experience any breakouts. With that said, let me just break my thoughts down into questions so all of you can easily read through this review:
How much is it?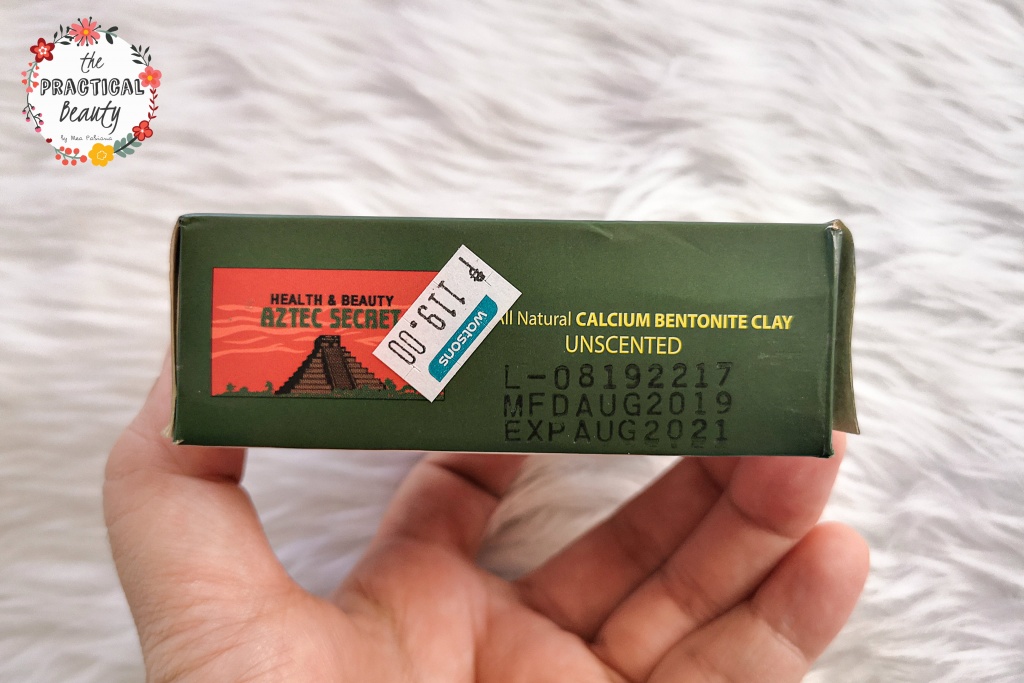 The Aztec Secret Face and Body Soap (Unscented) costs P119.00. The variant with Apple Cider is P129.00, and the one with Argan Oil and Apple Cider is P219. I'd have to say that the price is not bad at all granted that you get plenty of skin benefits from the Calcium Bentonite Clay the soap contains.
Where can I buy it?
I purchased mine at Watsons (SM City Bacolod), but according to Aztec Secret's official Facebook Page, the soaps and the clay mask can be purchased at any SM Supermarket, Landmark, Alturas Supermarket, PCX, SMR, and will soon be available at Robinsons and Puregold.
You can also purchase it online through BeautyMNL. The online option is good to have in case there are no more stocks at your local grocery or department store.
What does it look like?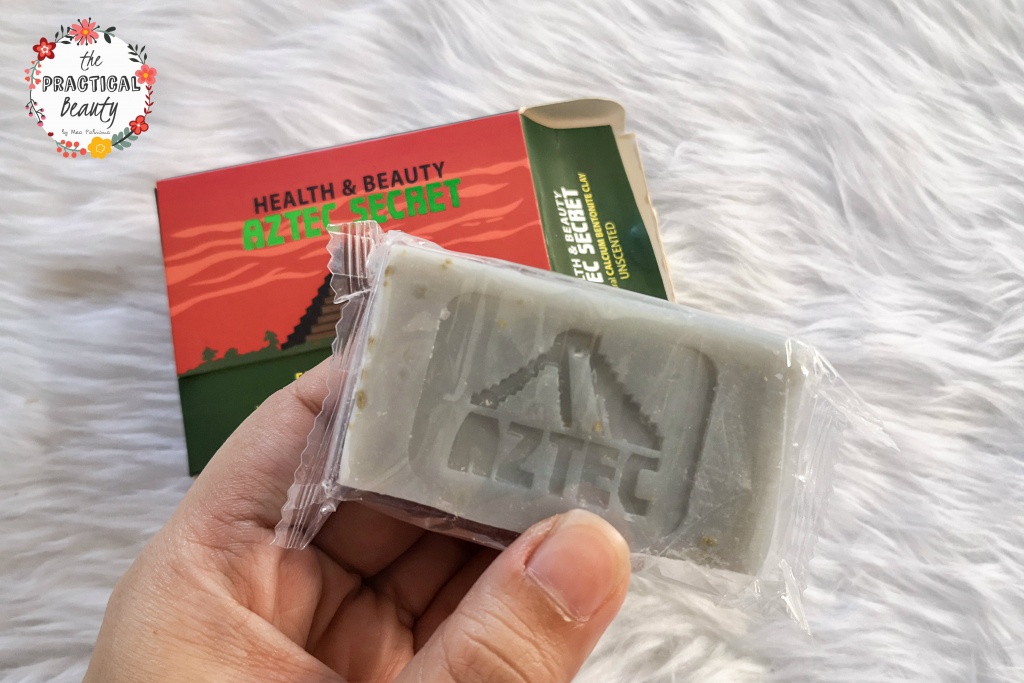 When you open the packaging, you will see two (2) individually wrapped, 65g, grey bars of soap. Remember that this is an all-natural product, so it will dissolve in water quicker than commercial soaps. So you don't lose much product, the soap was divided into two.
How do you use it?
I used the Aztec Secret Face and Body Soap just like any other soap. I placed it under running water and worked up a lather on my face. Personally, I let it sit on my face for about a minute. Then, rinse.
Please Take Note: It stings a little when I leave it on for too long. You can wash it off right after you work up a lather if your skin is sensitive.
What skin benefits did you get?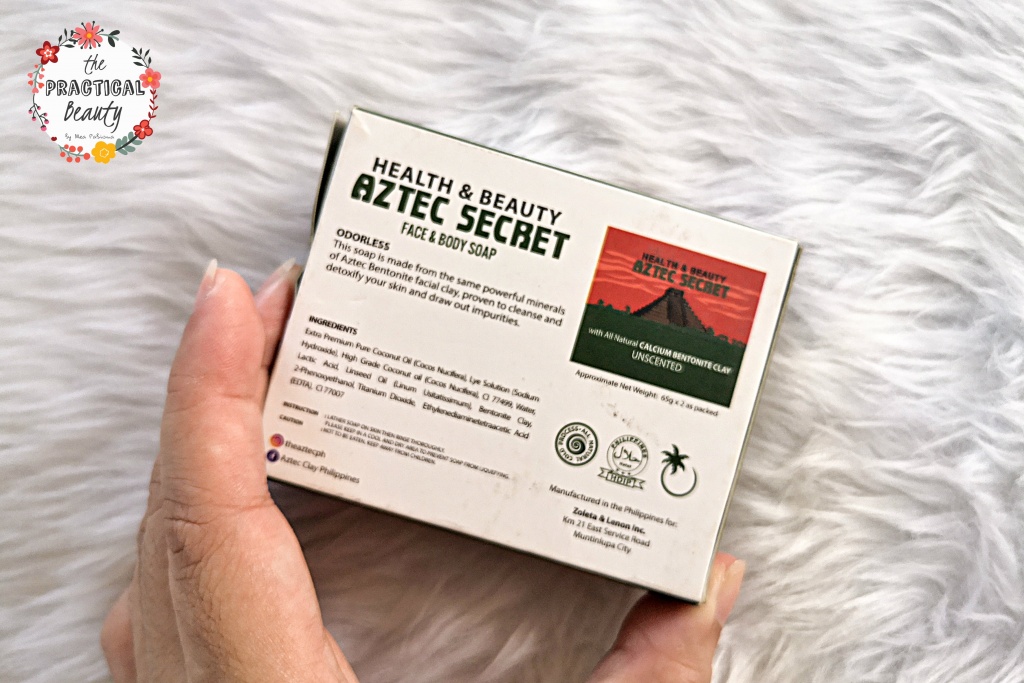 I don't have sensitive skin at all so I'm fine with using different products at any given time. I didn't experience any breakouts with the Aztec Secret Face and Body Soap, but I normally don't whatever soap I use. What I like the most is my face feels tight and clean after every wash.
The Aztec Secret Face and Body Soap did not lighten my acne scars. But, it does do a great job of cleaning out my pores. I put on makeup almost every day, so it's a big thing for me if a face soap can do a good deep cleansing.
I don't have large pores, too, so I can't really say if it does have a pore tightening effect. But, I think that it would be best if the soap is used with the clay mask to achieve a poreless-looking skin.
What skin type is this soap best for?
I have a combination skin type, oily on the T-zone, normal on other areas. It worked very well on mine, but I think that it will do wonders for oily skin. If you have sensitive skin or dry skin, it's best to try the soap out on a small area of your face to test if you're going to get a negative reaction.
Is it better to use it with the Bentonite Clay Mask?
I have not tried it yet, but I think that it would be. I've read several reviews about the clay mask. It has been known to help dry out pimples and lighten acne scars with consistent use. With the soap doing the cleaning and the mask doing the healing, you have yourself a winning combination.
Everyone is looking for straight-forward skincare items to help skin look its best. So, maybe a combination of the soap and the mask is what we've all been looking for.
Aztec Secret Face and Body Soap Rating and Summary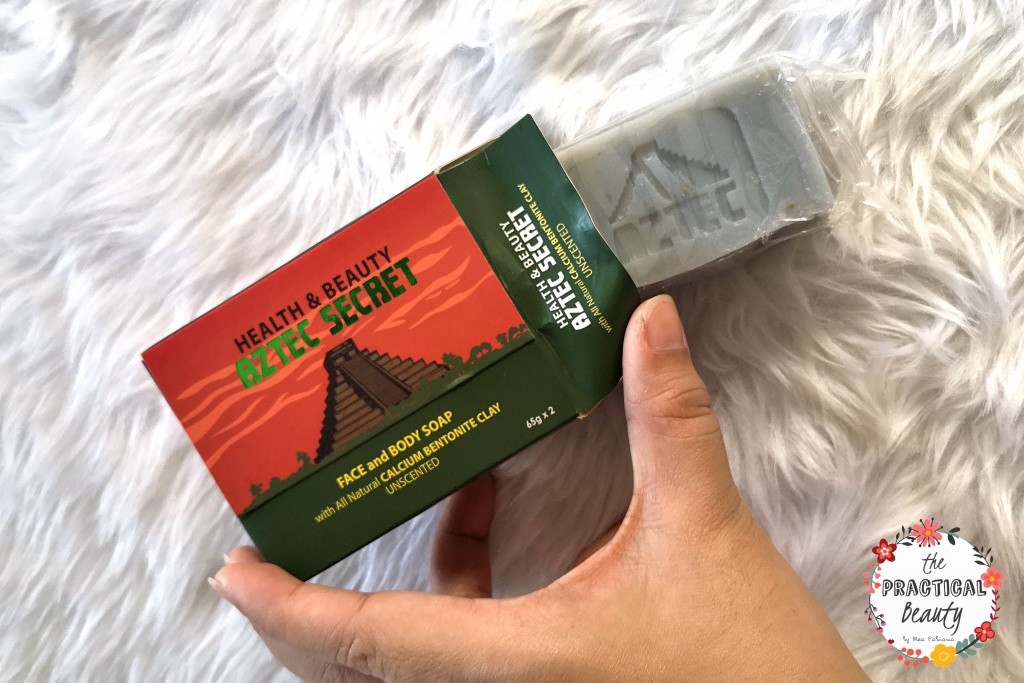 I'm rating the soap an 8.5 out of 10 because it is the best in cleaning out my pores. I'm going to try it out with the clay soon. Let's see what happens. I highly recommend this soap for those who want a good deep cleansing.