It's almost the end of April, but summer isn't over yet. We still have one more month to go and, from how hot it is, it feels like summer is here to stay. So since we have one more month of heat, halo-halo, beaches, and skimpy outfits, I'd like to share a few summer fashion tips I learned from celebrity host, model, stylist and blogger Blinky de Leon at an SM Woman Fashion Event.
SM Woman Event: Summer Fashion Tips from Blinky de Leon
In case you didn't know, Ms Blinky de Leon is a TV and online personality from Cebu. She's part of a company called Self Esteem Learning Formation Institute or Selfi, which is focused on self-development through different workshops. She was invited to host this event by SM Woman because she knows a thing or two about styling and fashion.
You can check out her Facebook page here to know more about her and what she does.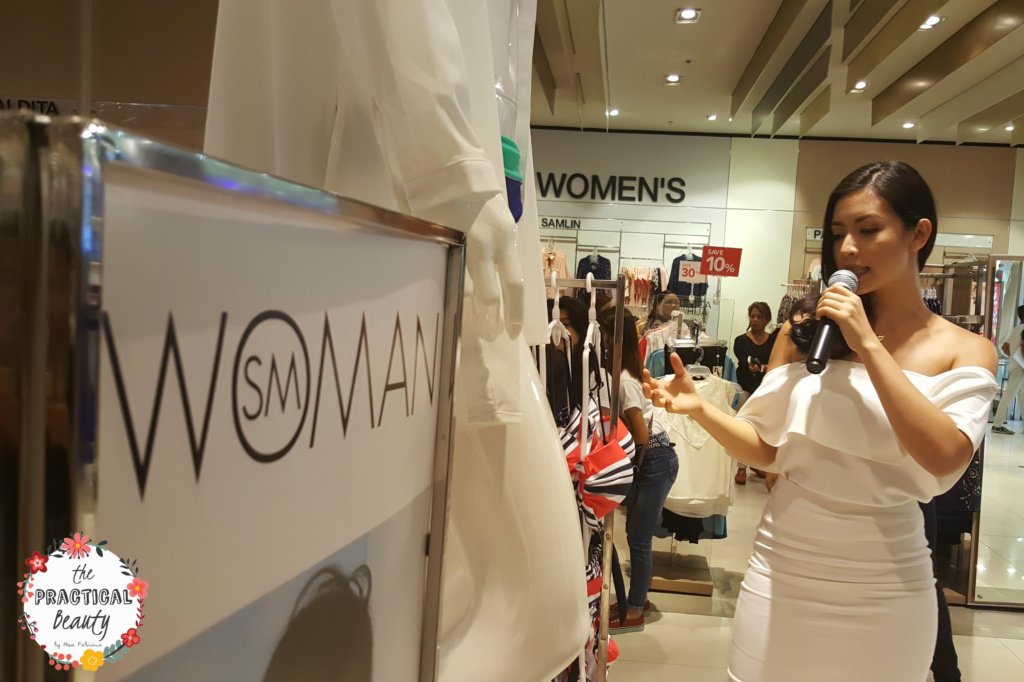 Crowd Participation with Given Summer Fashion Tips
Before we go to the tips, you might want to know that this SM Woman event needed models to show off different outfits. Instead of getting models from agencies, SM Woman decided to ask the community to participate. They encouraged women shoppers to register, choose an outfit, and do a mini fashion show. The shopper with the best outfit would win a gift certificate from SM City. Participants did not get to keep the outfits, but it was a fun experience for everyone who joined. Believe it or not, I actually joined the fun because of Tita Betsy Gazo, Daily Star writer.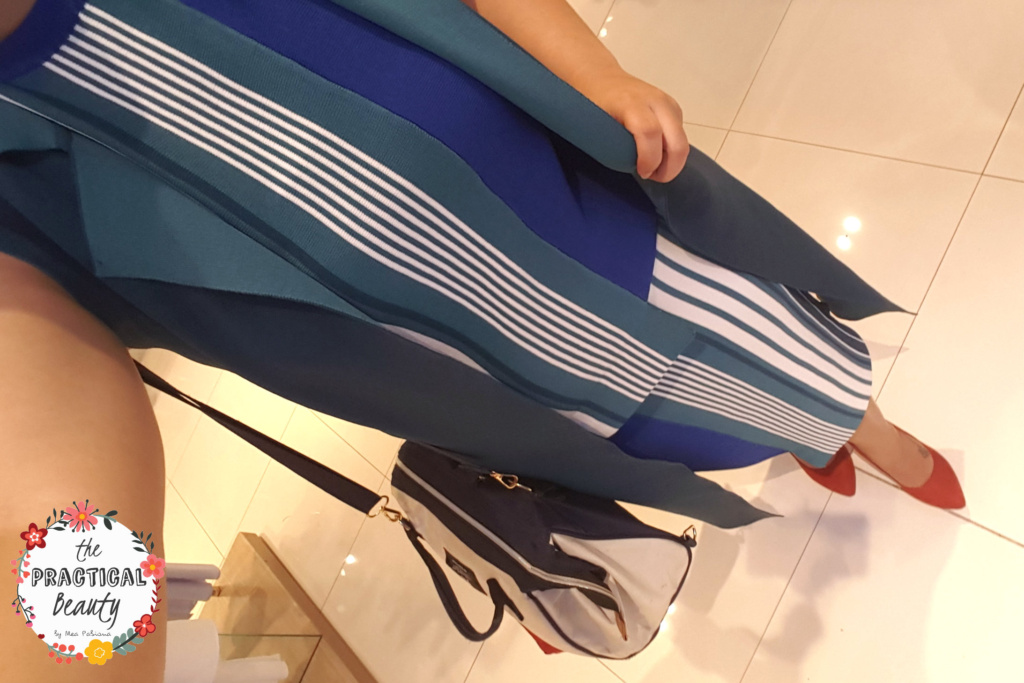 Above is the outfit I chose. On that day, I was feeling more corporate than beach-y, hence the heels and the terno. Ms Blinky de Leon calls this a power combo, perfect for working moms that want to be stylish and professional.
Summer Fashion Tips & Winning Outfits
Although my outfit was oozing of "fashion editor chic" (char lang), it wasn't summer-appropriate. When picking a summer outfit, remember the following:
1. White is the new black.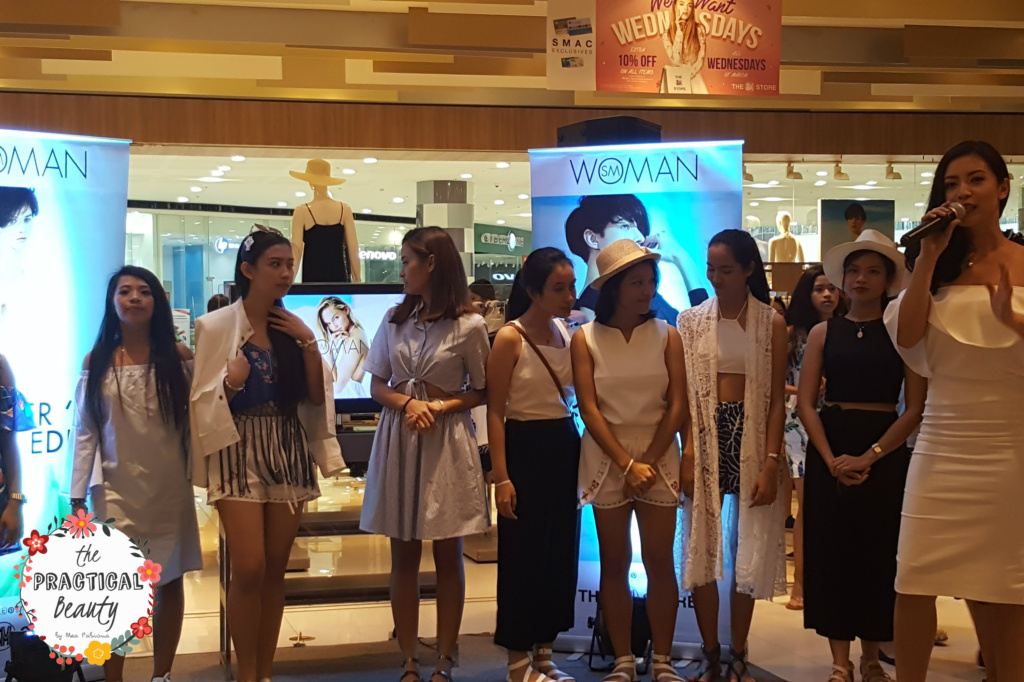 Right before summer began, the Philippine weather was a little chilly, so there was an abundance of darker colors, just like how people would wear darker colors during the fall in the US. Now that the heat is raining down on us like lava spewing out of a volcano, it's best to go with white or other colors that are light.
2. Tropical/Flower prints are trending.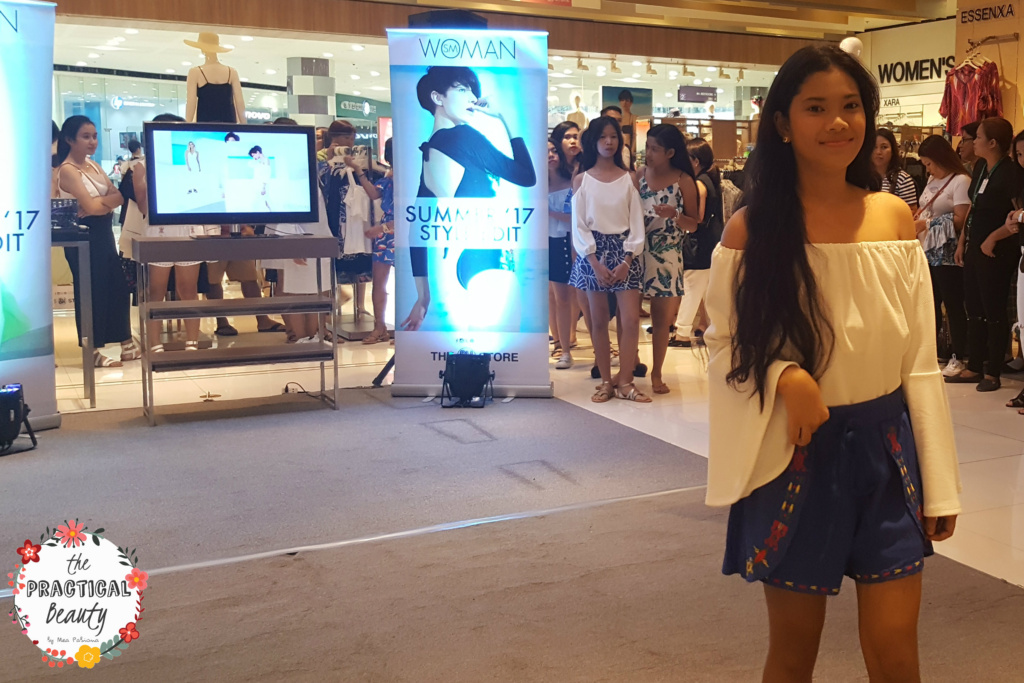 Next summer fashion tip is to go with anything that has a tropical or floral print. Tropical prints always remind us of the beach, and for flower prints, well, we have Coachella to thank for that.
3. Accent Pieces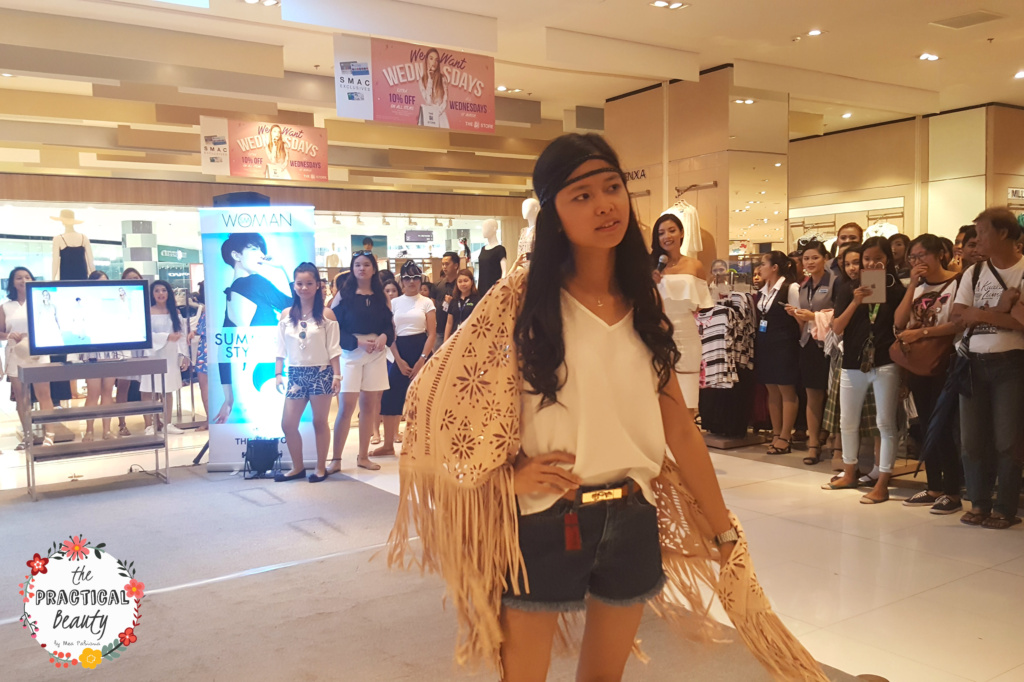 Check out her shawl, belt and hair accessory. If you remove all of those, her outfit would be very plain. But, because she added accents that are not too over the top, the outfit works! I especially love the shawl.
 Winners of the SM Woman Event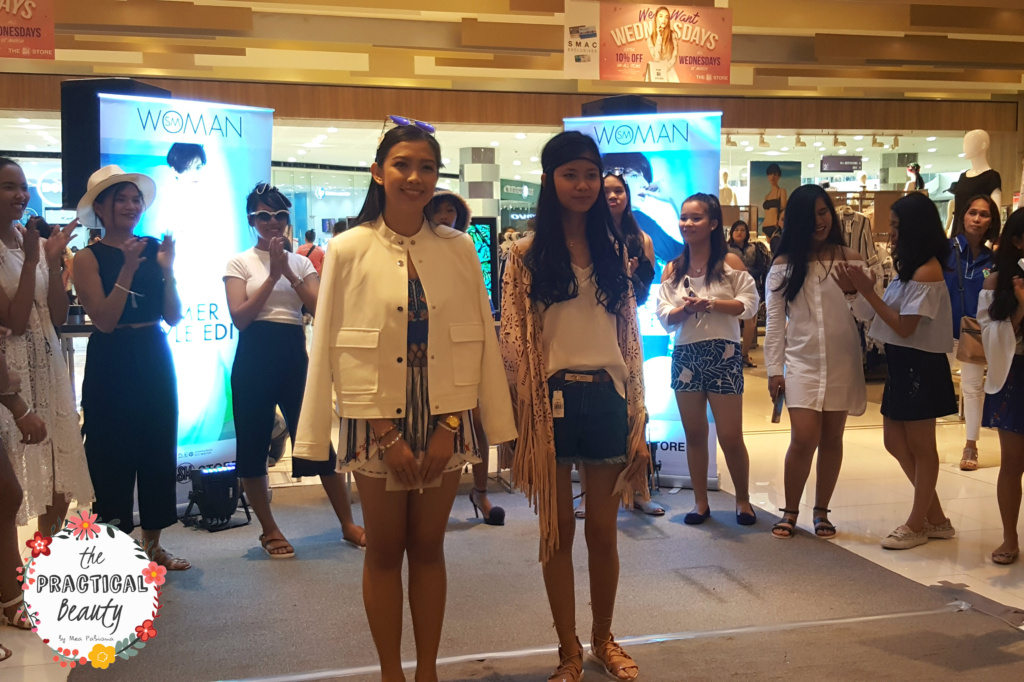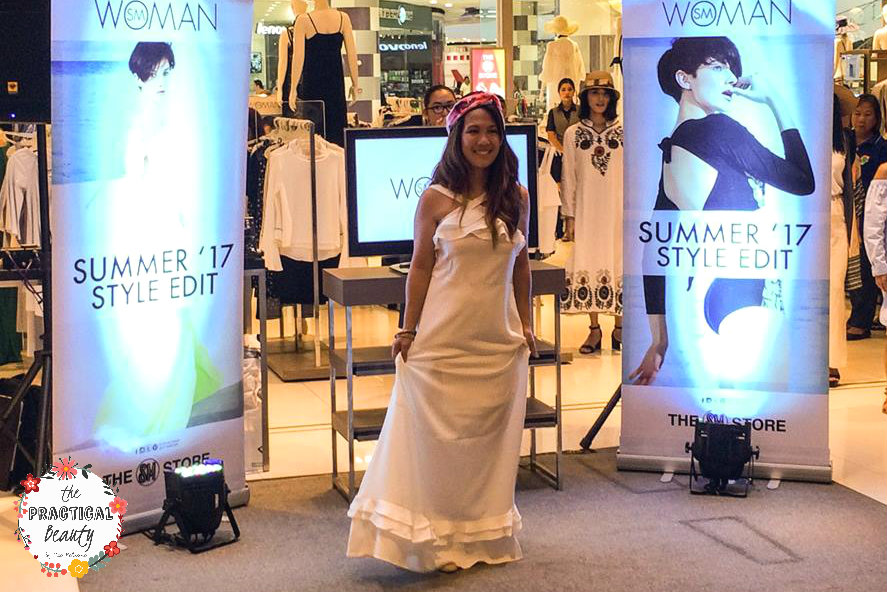 After the mini runway show, the winners were announced. You'll see who won from the pictures above. I didn't win, but the whole experience was fun and memorable. Watch out for more events like this from SM Woman through SM Bacolod's Facebook page. Don't forget to drop by my page as well to keep yourself updated on what's happening with The Practical Beauty.