Quick FX No Shine Mattifier Review: Oily skin does not look good on anyone. That's why we Modern Marias carry quick fixes in our bags – blotting papers, baby powder, powder foundation, the works! Alas, no matter how many "quick fixes" we bring, they seem to be no match for the Philippine humidity.
Personally, this is the main reason why I use a primer before I apply my foundation. Some primers act as mattifiers, and they make your foundation last longer. I picked up the Quick FX No Shine Mattifier thinking that it might make a great primer. My thoughts? Read my Quick FX No Shine Mattifier review:
Price: Php99.00 or $2.00
Where I bought it: Watson's (at SM City Bacolod)
Amount: 10g
Swatch / Packaging / Amount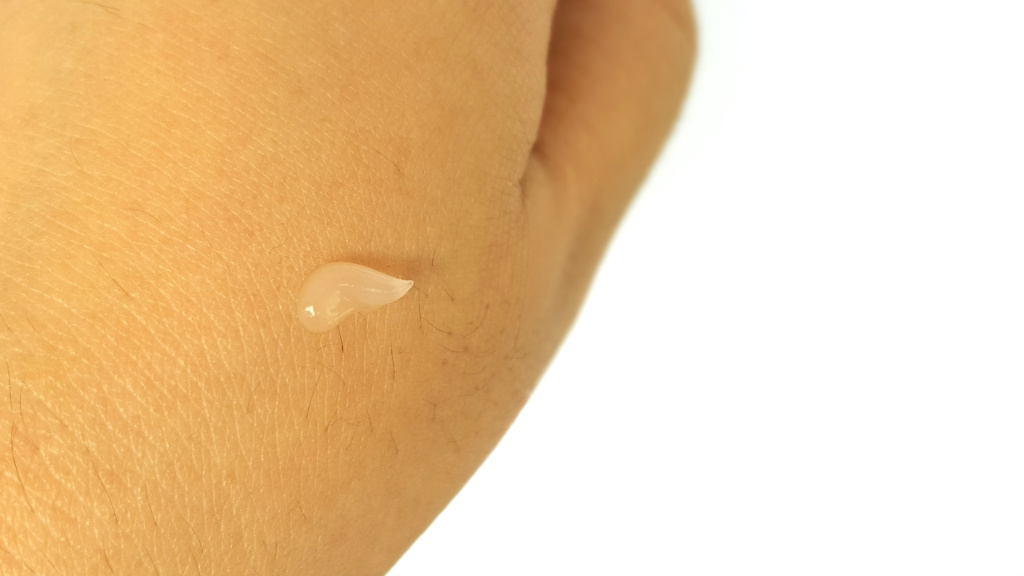 Swatch: The mattifier is like something in between a cream and a gel. It's colorless and almost opaque. It doesn't really have a scent to it.
Packaging: I like the packaging because it has a cap on the tip. You can easily put this baby inside your bag without worrying about leakage.
Amount: Frankly speaking, I am not sure if 10g is worth Php99.00 or $2. You don't need a lot when you apply it, but 10g is not a lot.
Application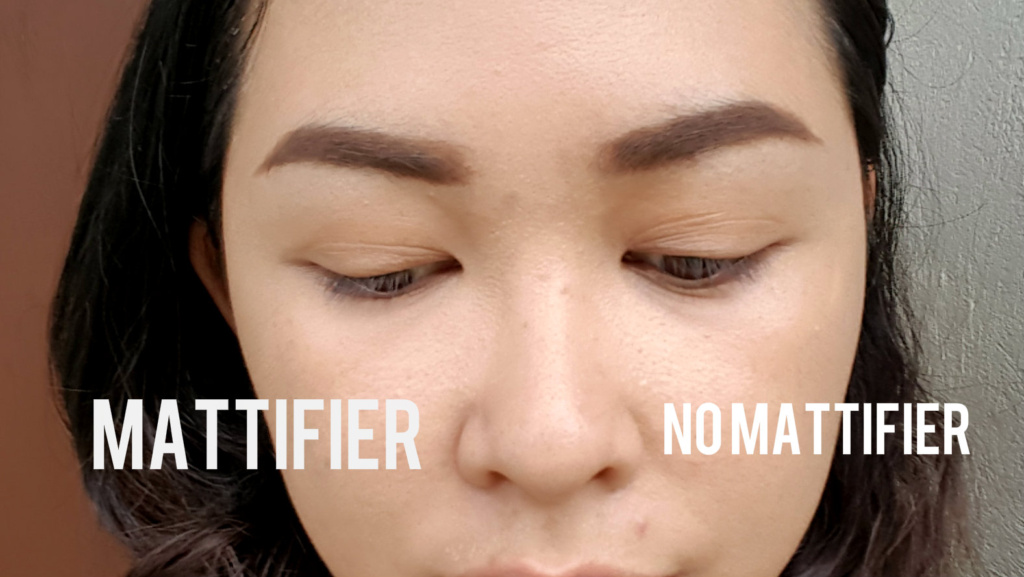 I like that the mattifier can be worn by itself, under powder foundation or under liquid foundation. In my case, I put it on before I applied liquid foundation. It slightly reduced the appearance of my pores and fine lines, and it did matte-ify my face a little. As you can see, the side with the mattifier has less shine than the side without (see picture above).
5-mins Under the Sun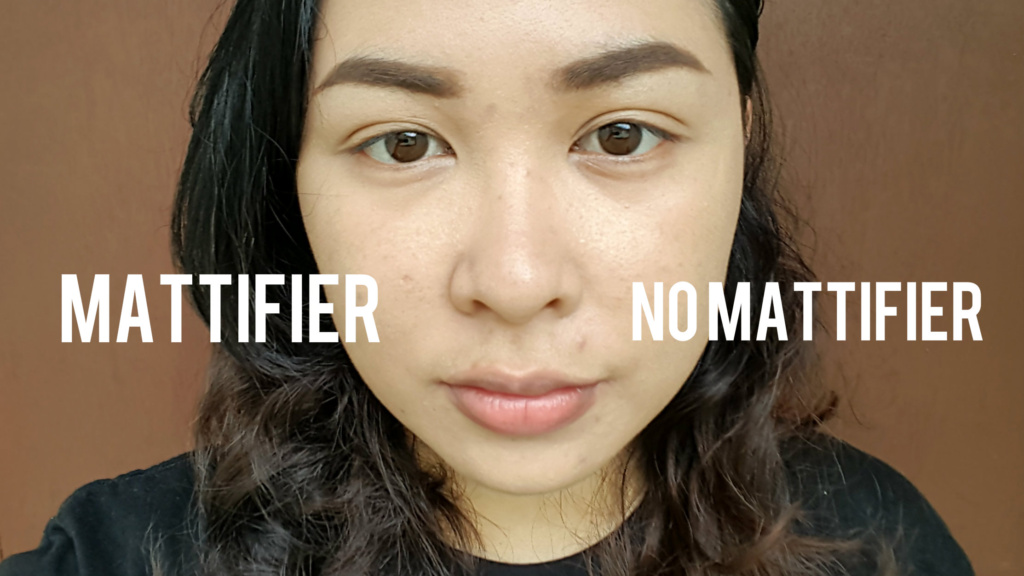 I stayed under the scorching sun for 5-mins just to see what happens. Above is the result.
The side with the mattifier is still pretty matte but I have yet to find out if this can really stand the test of time.
So far, it is a decent primer or foundation base, in my opinion, but a powder foundation can do a better job at fighting mid-day shine. My opinion might change after trying it on for half a day (watch out for this post) so let's see.




Update: All-Day Test
I'm updating this review with an all-day test. I did my makeup with the No-Shine Mattifier underneath. My process:
Quick FX No-Shine Mattifier
Foundation blended with setting spray
Powder
Tint
Setting spray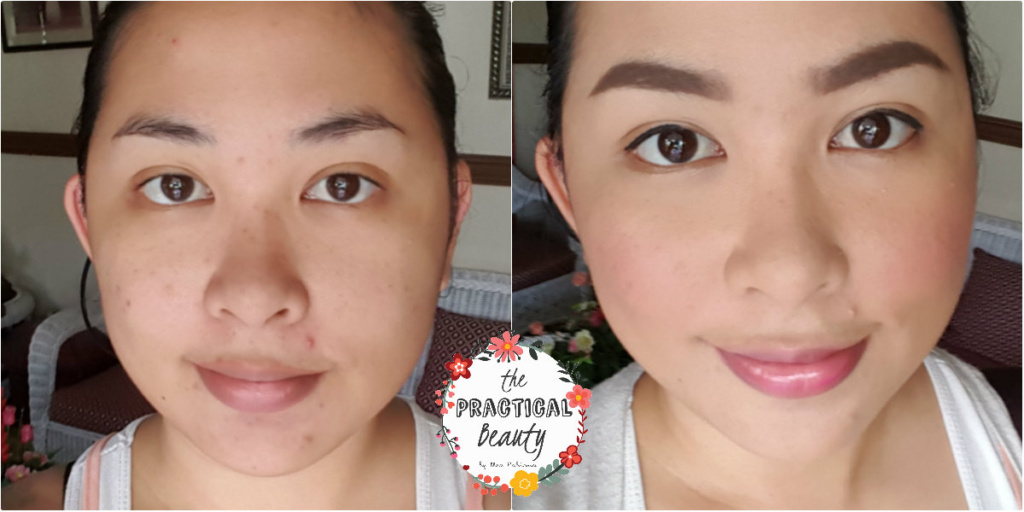 If you guys want to know how I do my face, let me know on the comments below 🙂 I'll post a tutorial for you. But, anyway, I want everyone to know my process so I can give you a decent review.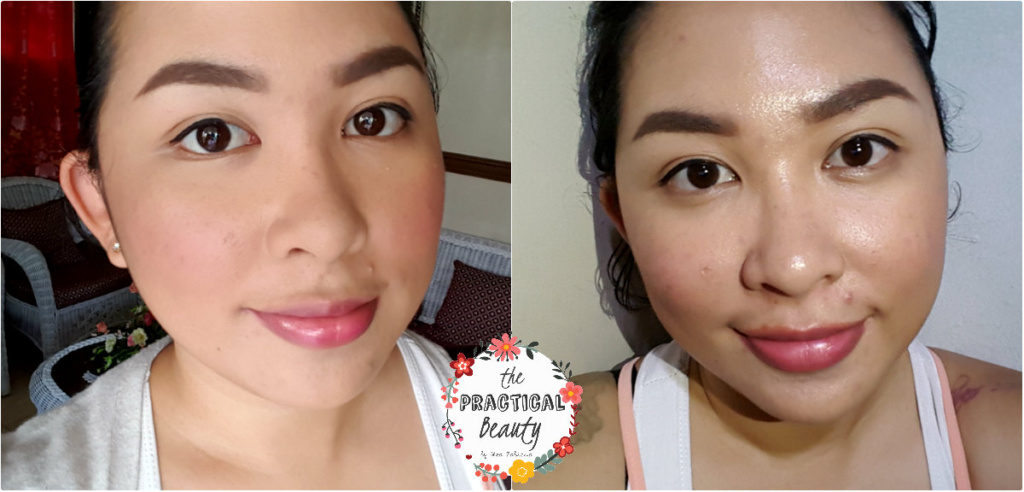 Experiment Findings:
The Quick Fx No-Shine Mattifier lasted approximately 2 hours. That's all you get, 2 hours of matte goodness and then it's hello to oily skin again.
My blush was still visible but I think it's because of the technique I'm doing for my face makeup.
Most of my foundation is gone.
Updated: Quick FX No Shine Mattifier Review Conclusion: Buy or Nah?
I'm still going to stick with my first opinion, there are better products out there. For one, a lose powder can do the job of matte-ifying your skin. It works for touch ups. For the Quick Fx No Shine Mattifier, it only looks great when you first put it on. It's definitely no match for the level of humidity in the Philippines.