Are Footsie Toesie Bacolod shoes worth buying? 
Let me start by saying that I work as a freelance content provider and strategist. I only go out of the house when I absolutely have to. Most times, I go out to eat with my fam or with friends, do grocery shopping, or attend blogging events.

Recent Outfit Choices
The problem is not with me being a quasi hermit. In my mind, the problem is with my recent outfit choices. Whenever I go out, which seldom happens, I pull out a shirt from my closet (the first shirt at the top of the pile of my folded clothes), I grab my jeans and then wear my Skechers Go Walk. It's a no-brainer! Don't get me wrong because my Go Walk shoes are super comfortable, but I miss the days when I wore clothes that are more my style.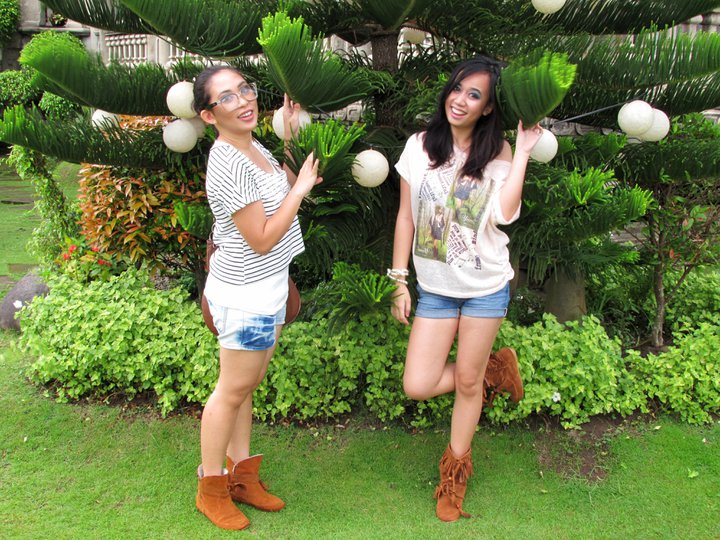 Upgrading with Footsie Toesie Bacolod
I decided to make a few changes to my wardrobe, starting with my shoes. I bought a pair of rose gold flats from the Footsie Toesie Bacolod's Toe-Shoe Collection when I attended the Expo Mom Negros 2017 at The District North Point.
What do they look like on feet?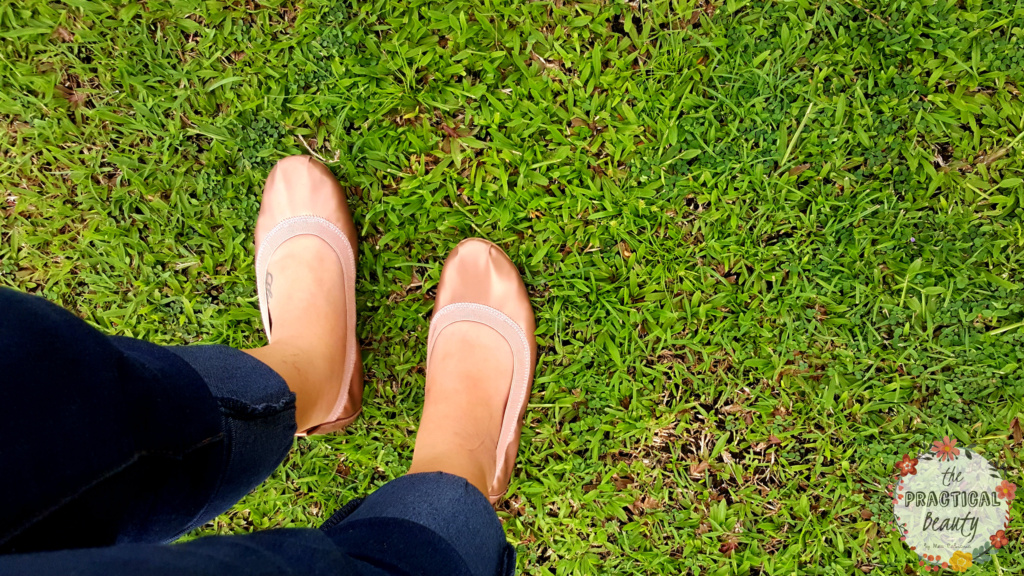 I love how they look and I love the color, most of all. My phone is also rose gold so my phone and flats match. The flats look great with jeggings, a neutral-colored top and a neutral-colored bag. Also, style-wise the pair is versatile. They were designed to look like ballet shoes so they came with a detachable ribbon. Here's what the shoes look like with the ribbon on: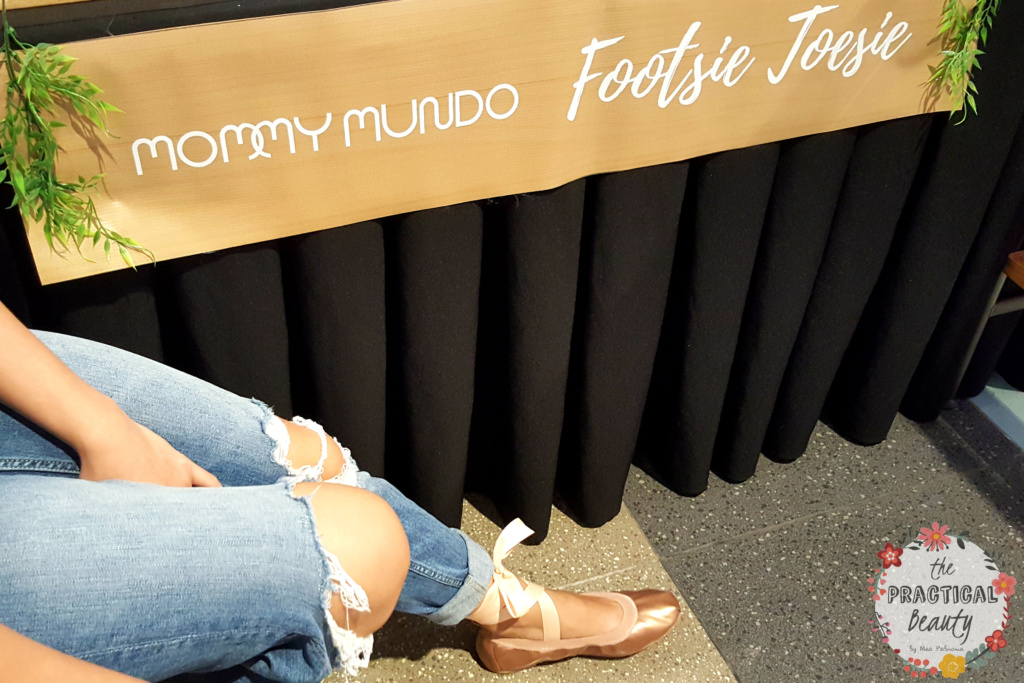 Are they comfortable?
The shoes are comfortable after you break them in. This means that you would have to wear them for a couple of days for the shoes to soften up. When I wore them for the first time, I felt pain at the top of my heel. To remedy this, I used the age old put-a-bandaid-on-it trick to protect my skin on that area. After a couple of days and bandaids, they were sufficiently comfortable.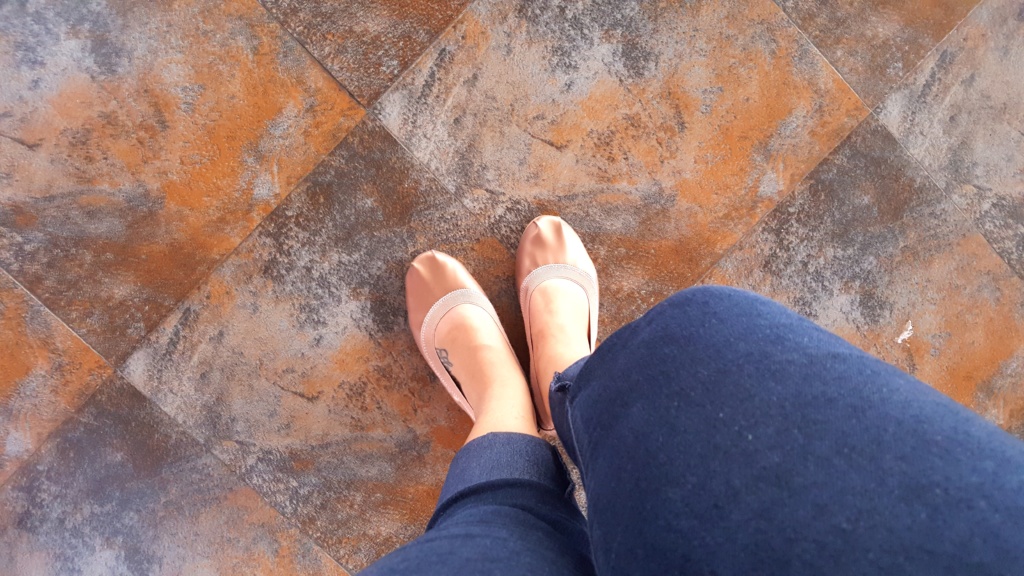 Are they of good value?
I'm no expert but, in general, the materials used by Footsie Toesie Bacolod to make shoes feel like they are of high quality. On mine, I love the garter-ized topline because it makes the fit more secure. The material used on the shoes' outside feels sleek; I'm guessing that the shoes won't acquire that much of a damage when you accidentally step on a puddle of water or when they get wet in the rain.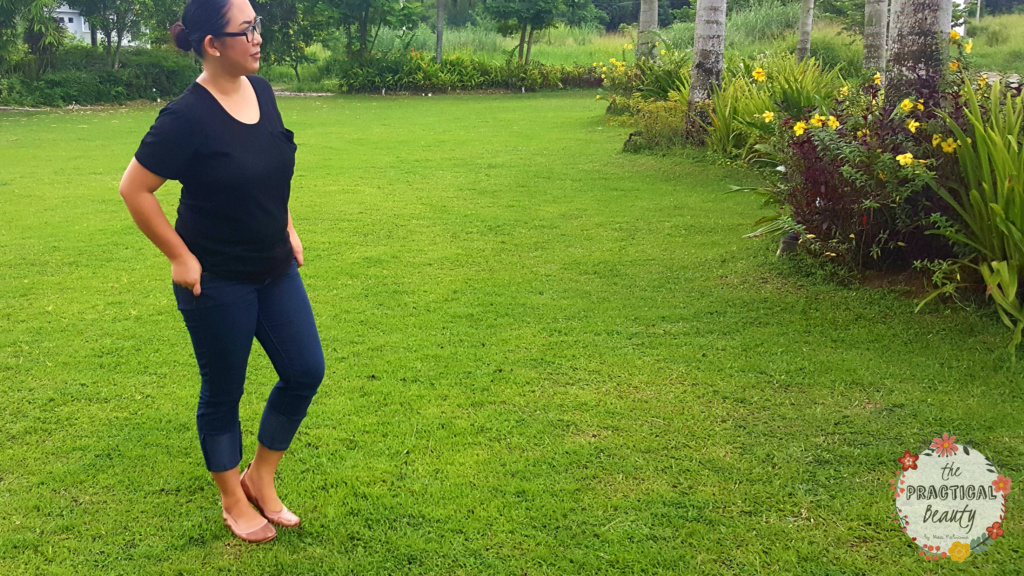 For a local company to offer these shoes at around P700-P800 is fair. My pair is part of a limited collection and the materials used to make them are different from the usual shoes that Footsie Toesie Bacolod has. The company definitely has more affordable choices in their shoe line.
In the photo above, I still wore the shirt at the top of my pile of folded clothes, plus jeans, but I have a pop of color on my feet. Hopefully, with a few more wears and a few more Pinterest inspirations, I'll look less 'basic' (crossing my fingers).
Conclusion
These flats are a great choice for moms who do not have the energy to plan their outfit. They make a nice statement to an otherwise plain and drab ensemble (especially when you wear them with the ribbon on). You'd have to break them in first but after that phase your feet will be comfortable in them wherever you go.
Contact Footsie Toesie Bacolod