About two or three days ago, I saw a few posts on Facebook that showed a warehouse-like set-up, with multiple athletic shoes and lifestyle sneakers, sitting on top of their respective boxes. They were pictures of The Sports Warehouse pop up shop at City Mall, Golden Field. While I appreciated the photos, I had to see if the prices were really as low as what the owners of the photos wanted the public to believe.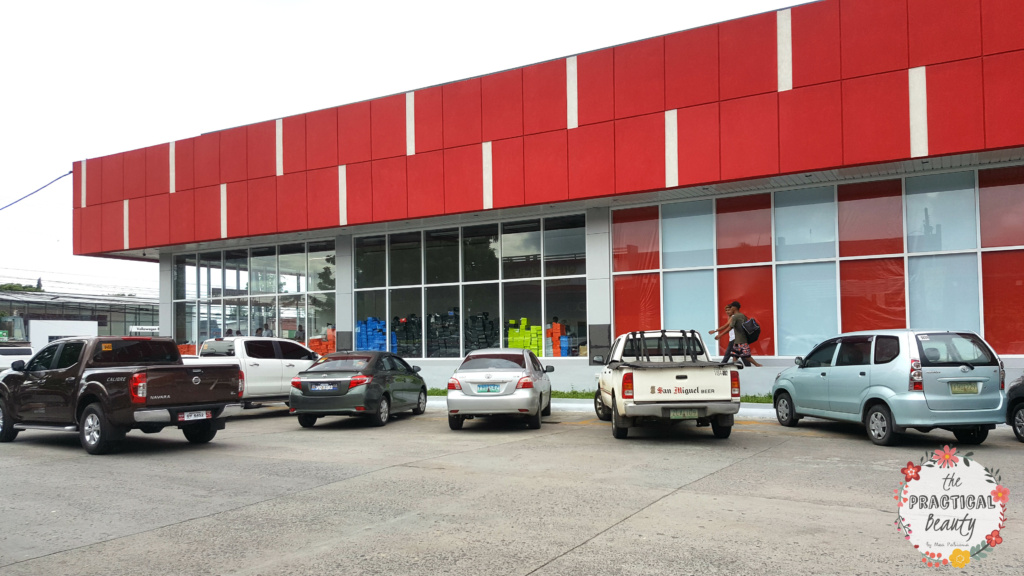 Everything You Need To Know About The Sports Warehouse Pop Up Shop
Why am I saying that this place is just a pop up shop?
I talked to the cashier on duty and asked about different details regarding the store. This person mentioned that The Sports Warehouse was just setting up at that location, Golden Field City Mall, for 6 months. Personally, I'm hoping that they would remain there for a longer period of time, if this, indeed, is true.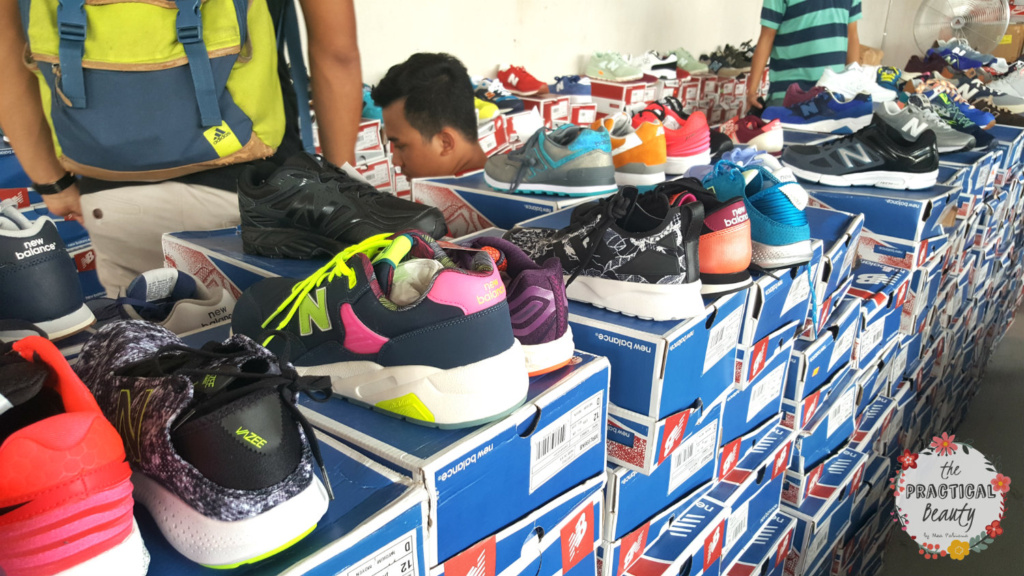 Do they have a good selection of shoes?
I'm going to say yes. Some of the brands that I saw were New Balance (a lot of NB shoes), Adidas, and Nike. The store had more to unpack, according to the cashier I talked to. I'm assuming that we can expect more brands to be shown on display. Aside from the brand selection, they also have a good amount of pairs in different sizes.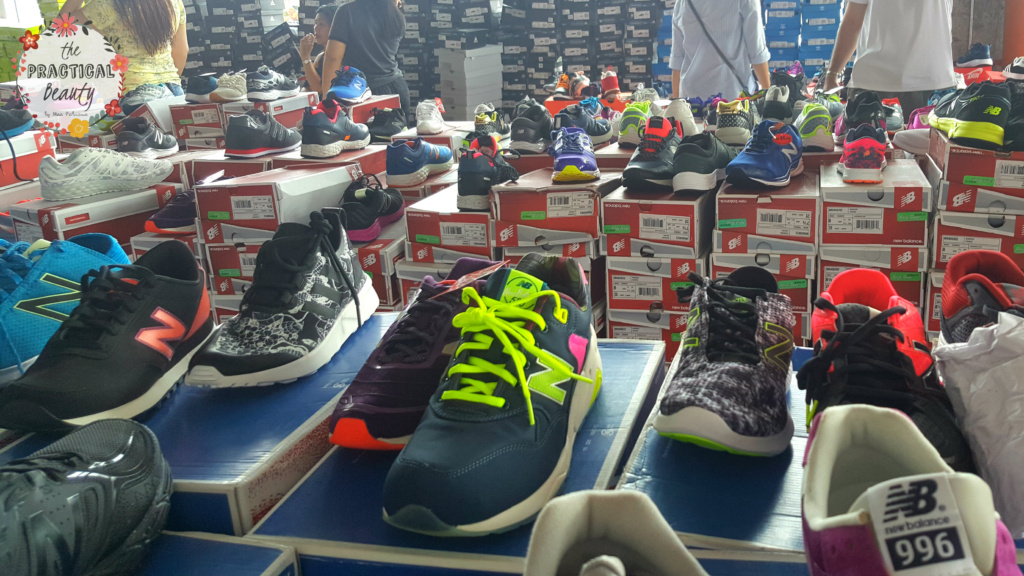 Is the place comfortable to visit?
I would say no because I don't think that there was an A/C inside. They had fans set up, but the air from those were barely sufficient with all the people coming in and out of the store. I and my husband were sweating as we were looking for shoes.
Also, there isn't enough space for you to comfortably peruse from one aisle to another. It's going to be crowded, most likely, and you need to make sure that you don't knock over any of the boxes.
To fit the shoes, the attendants are going to have you sit in one area of the store, on stools. They're going to have a few mirrors, but not ones that are full-length.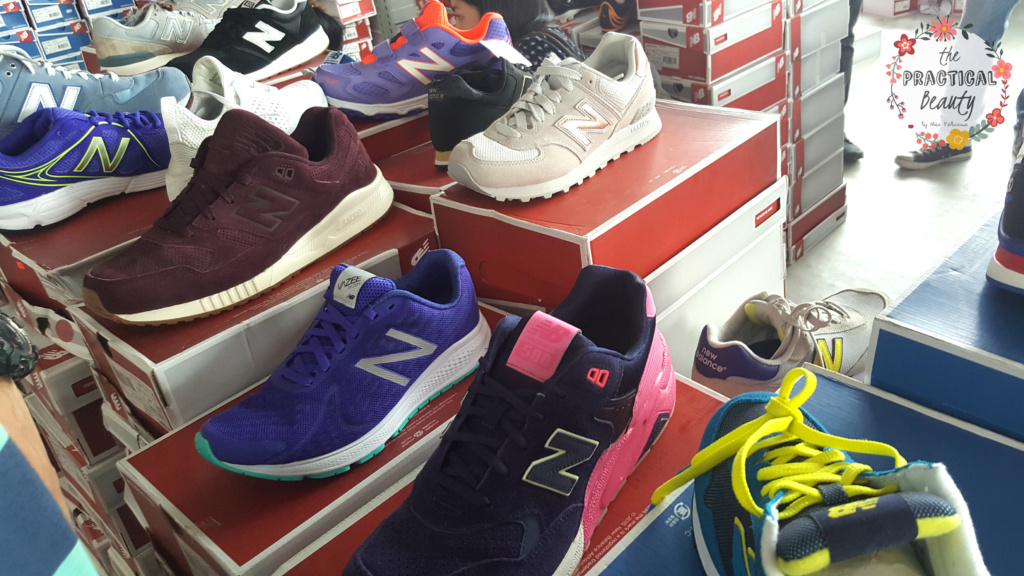 Do they have kids' shoes?
They probably have but I did not notice any on display. Just to be on the safe side, I would say NO. However, they do have more shoes that they haven't unpacked yet so maybe when they've settled in we can see options for our kids.
How are the shoe prices?
[URIS id=1003]
You can expect to buy a decent pair of running shoes when you have P2000. I recommend that you look at New Balance brands for cheaper running/workout shoe options. Those under Nike and Adidas are still pricey – above P2500.
Running Shoes Tip: Check out New Balance Vazee shoes. Anything with Vazee on the name should cost you, P2200+ – P1700+. Vazees are sufficient in technology, in case you want to use them for running or working out. They're also comfortable and stylish enough to double as a lifestyle shoe.
Sneakers Tip: There were plenty of New Balance sneakers that were in the P2000 – P1700+ price range. The sneakers that I am referring to are those that may not be ideal for running because of a non-breathable upper.
Are the prices really lower than mall prices?
I and my husband did buy shoes yesterday. Well, to be more specific, he bought shoes at the Sports Warehouse, while I bought shoes at Big Ben, the store that's right beside The Bell Hotel along San Juan Street.
I checked other places on the internet so I can have a price comparison. On Lazada, the shoes cost around P2600+, you can check out the listing here.  If this place has lower prices than Lazada, then their prices are definitely lower than mall prices.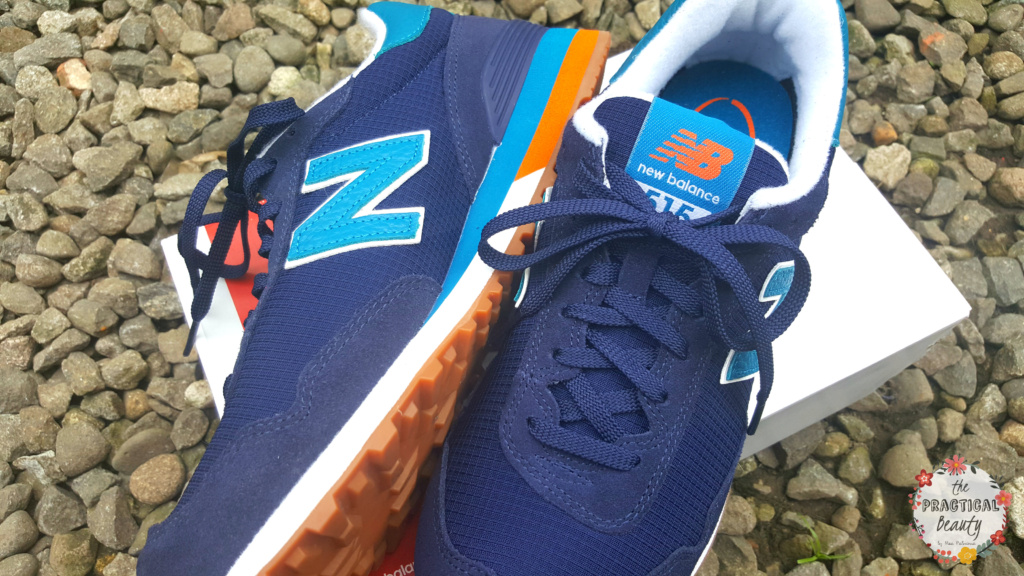 Big Ben Prices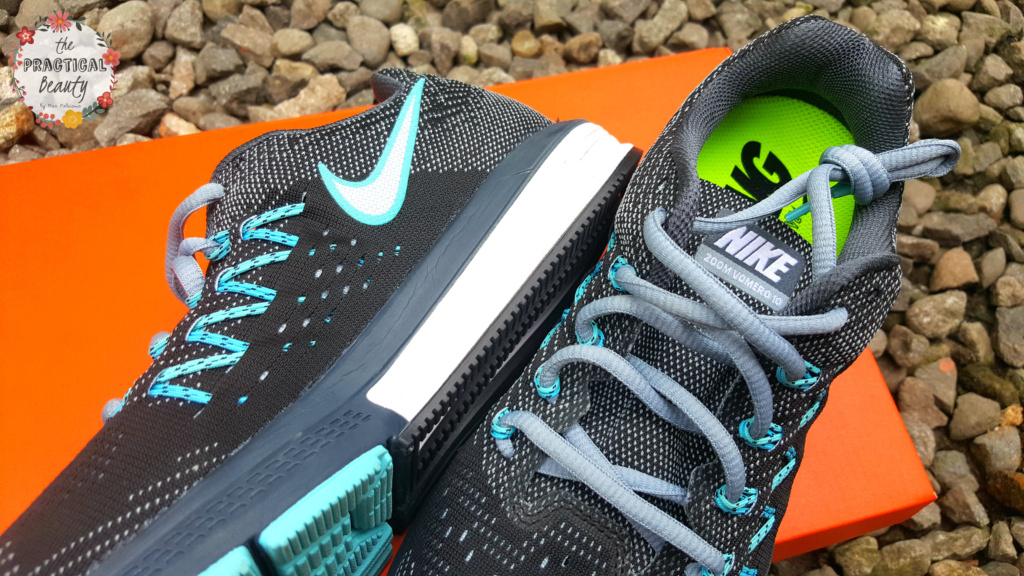 On the photo above is what I bought for myself. I'd have to say that the prices at Big Ben are definitely lower. I wasn't able to find the same pair at The Sports Warehouse but my Vomero 10s are around 70% off. The highest discount percentage I found at the Warehouse was at 60%. off.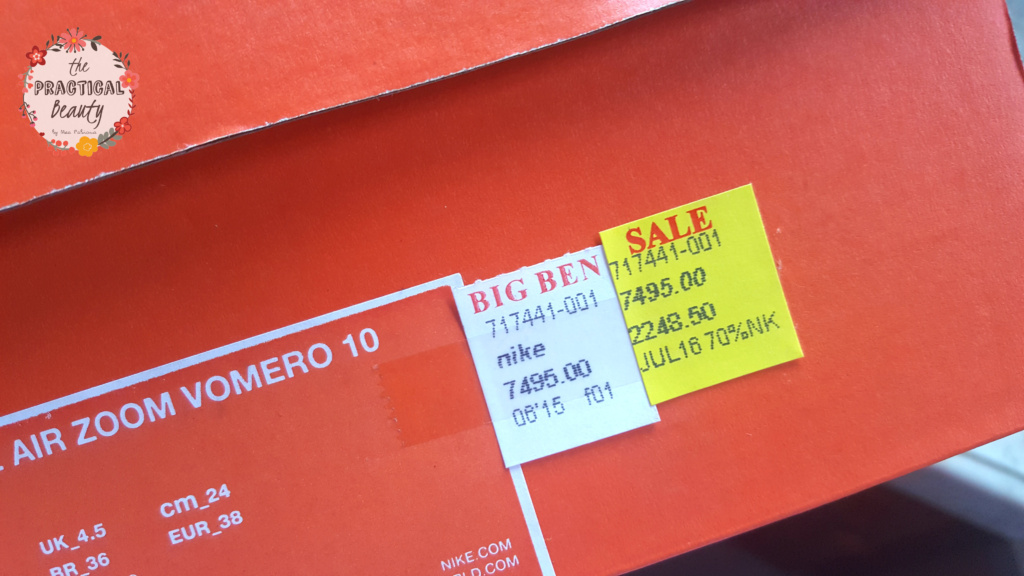 Where should you shop for shoes?
Although the prices at Big Ben are lower, the selections are limited – brand-wise and size-wise. I'm still going to go for The Sports Warehouse because they have more to choose from.
Are these clones or replicas?
No, I looked at the shoes myself. FYI, I write for RunRepeat.com, a website that aggregates reviews for running shoes. From the reviews I do on a daily basis, I should be able to tell if what I am looking at is a fake/replica running shoe.
Besides, The Sports Warehouse is owned by Planet Sports, a leading web destination for those for looking for the best deals on footwear and apparel. You can check out their site here.
BDO Credit Card Holders
I asked the cashier if they had any promos. This person answered that if you have a BDO credit card, you can avail of a 3-month installment plan with 0% interest as long as you purchase shoes worth P3000 or above. If you spend more than P5000, you can have it charged to your card at 0% interest for a duration of 6 months. Not bad! Not bad at all.