I have always wanted to try home made bath bombs ever since I saw the bath bombs from Lush Cosmetics. But, I don't have enough time to make my own easy homemade bath bombs, and, I am from the Philippines, so it's not like I can just go to SM City and buy some. Thankfully, Coccolami sent over this box for me to try.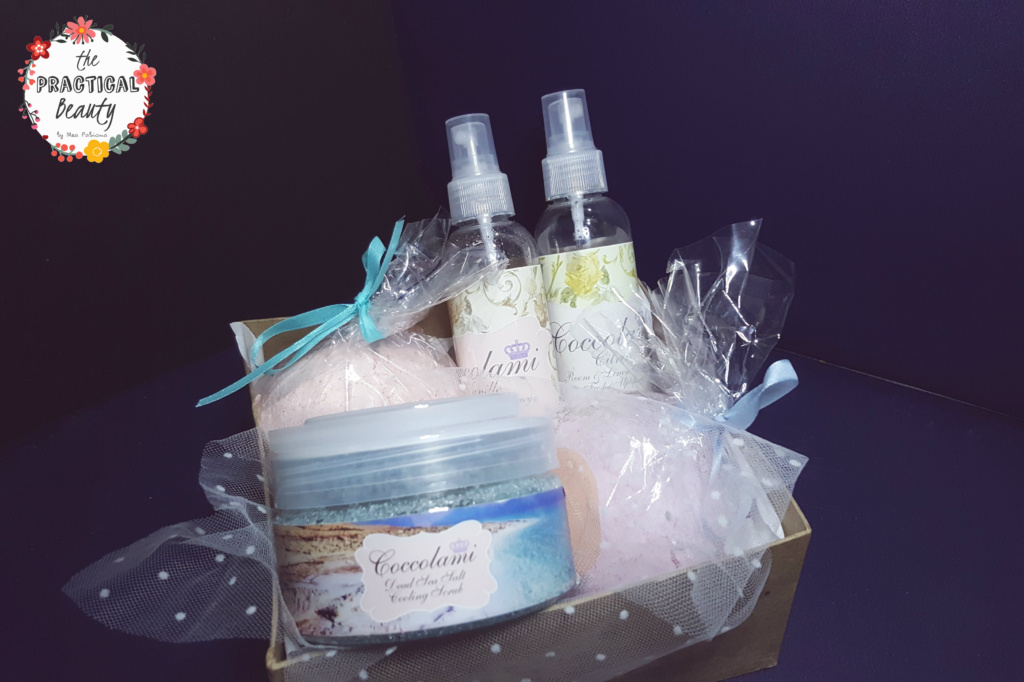 Easy Homemade Bath Bombs by Coccolami
Who is Coccolami?
First off, you should know that I am a big supporter of local products. Coccolami is owned and run by a fellow Bacoleña (a lady from Bacolod City). She's just starting out, but I can tell that she loves what she's doing.
She has other products like soaps, scrubs and room/linen scents. These are all hand-made ladies and gents, so you know that each product you're getting is made with effort and love.
What is a bath bomb?
In case you don't know, bath bombs are hard-packed dry ingredients. They're called bombs because they effervesce when they are wet. It just means that they fizzle when you drop them in water. As the bath bomb fizzles, it gives color to the water and smells oh so good.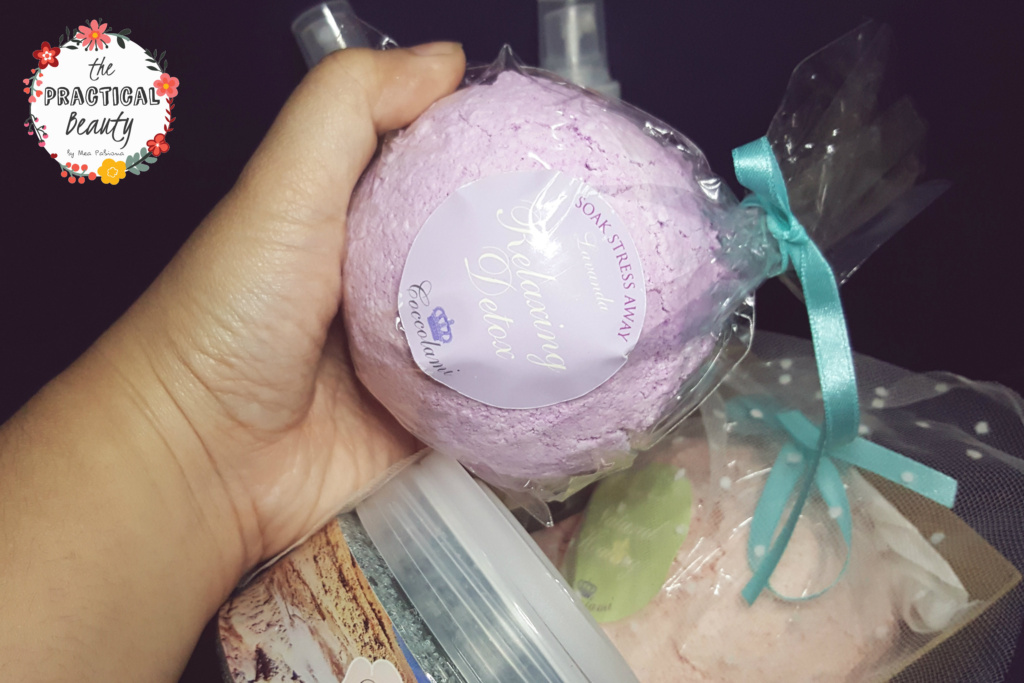 Bathbombs can come in different shapes, but you'll commonly see ones that look like a ball.
Why do you need home made bath bombs in your life?
You're going to need a bathbomb when you've had a long day or week. You're going to need a bath bomb when you're PMs-ing. You're going to need a home made bath bomb when you just fought with your man and need to clear your mind. Kidding! But, instead of just soaking in your tub, use easy homemade bath bombs, or you can purchase one from Coccolami, to elevate your relaxation experience.




Other Goodies From Coccolami
I love everything that Coccolami sent over! Aside from the home made bath bombs, I'm currently using their Dead Sea Salt which is so pretty and blue like the ocean.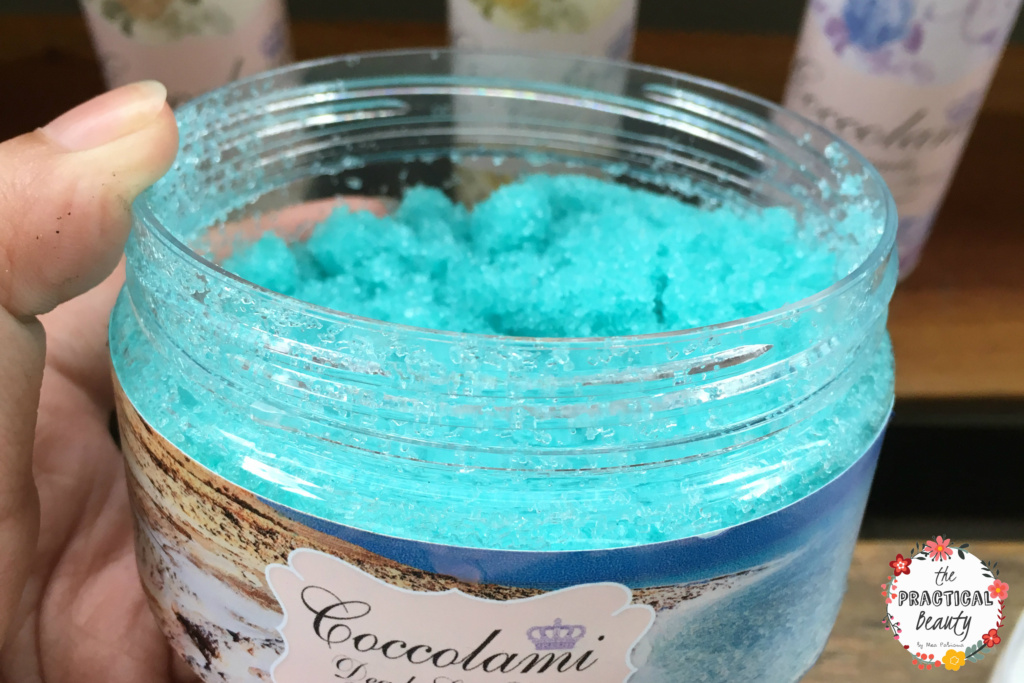 I'm also enjoying the room/linen scents. I spray them on mine, my husband's and my son's pillows before sleeping. I also spray the Citrus scent inside my room if I need a little mood-booster while writing.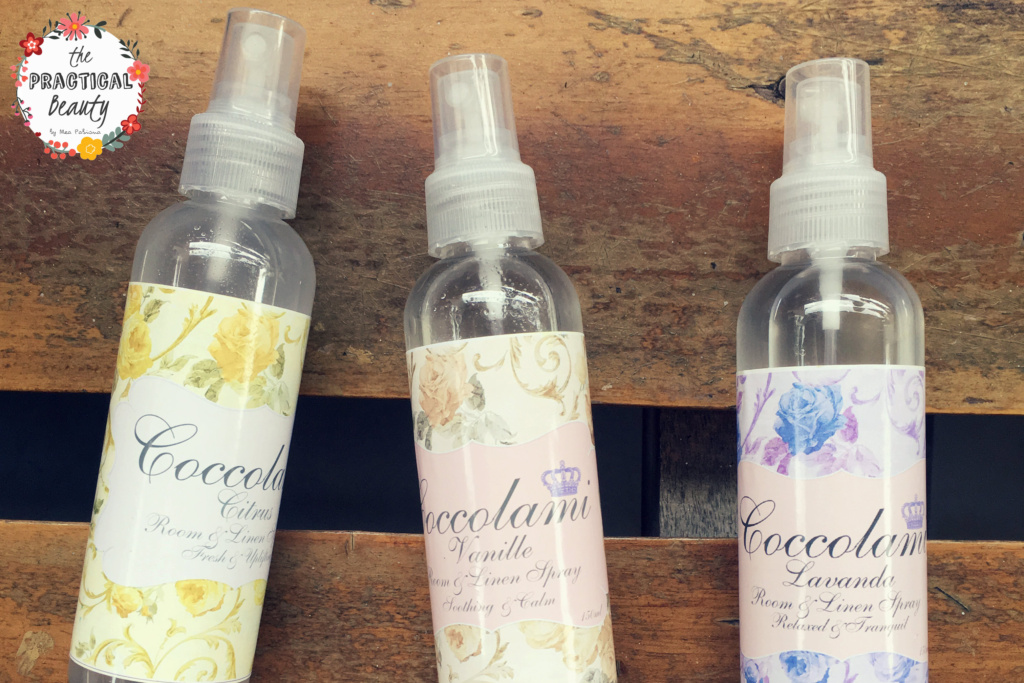 Coccolami Prices
The stuff from Coccolami look expensive, but they're actually pretty affordable.
Bath bombs – P250 / Buy 4 and get a box with your purchse.
Room/Linen sprays – P200
Scrubs – P200
Not bad, right? You should defintely try out their home made bath bombs, those are my favorite. You can also have some easy homemade bath bombs customized, like if you want it in a shape of a heart with a specific scent, you can tell Coccolami. Here are Coccolami's contact details: