Most makeup lovers think that it is enough to wash the face with just soap and water to remove makeup. This is possible when all your wearing is a thin layer of powder. But, if you've painted on "the works", you might need another product to rid yourself of cosmetic residue. Hence, makeup remover wipes! The regular makeup removers work too, but I prefer makeup remover wipes because they're more convenient especially when you're traveling.
The Best Makeup Remover Wipes I've Tried
The typical working Filipina has on at least a layer of foundation, some kilay (brow) product, concealer, blush, eyeliner, and lipstick. Imagine yourself being at work the entire day with this much makeup on your face. Dust, smog, and other pollutants could also stick to the layer of natural oils and makeup you have on when you make the commute home.
With all of that gunk on your face by the end of the day, you surely can't expect just regular facial wash and water to work. If you're like me, you also blend your foundation into your hairline for a more natural look. Well, sometimes, you forget to reach that part of your face when you're washing. Don't deny it.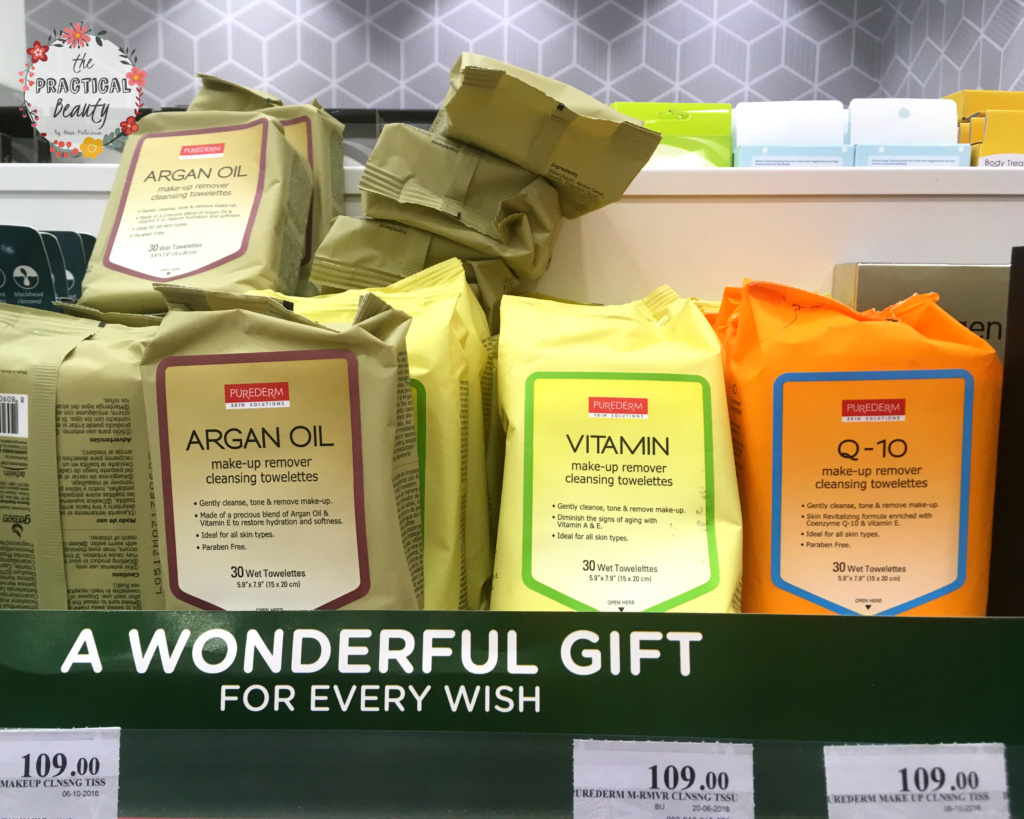 If you're also going on a night out after work, you tend to retouch and pile some more makeup on without properly cleansing your face first. By the end of the night, I doubt that you'll be able to think about proper skincare after a couple of beers or a bottle of red wine. This is actually one of the reasons why I bought makeup remover wipes in the first place. I was going out too many times in a week and did not have the energy to wash my face by the time I get home.



PureDerm Makeup Remover Wipes Experiment
By the way, this is not a sponsored post. I'm using PureDerm because I saw that my sister and cousin were using it. It's available in all Watsons Stores, it's affordable at just P109.00 for 30 sheets, and it has plenty of kinds to suit your skincare needs.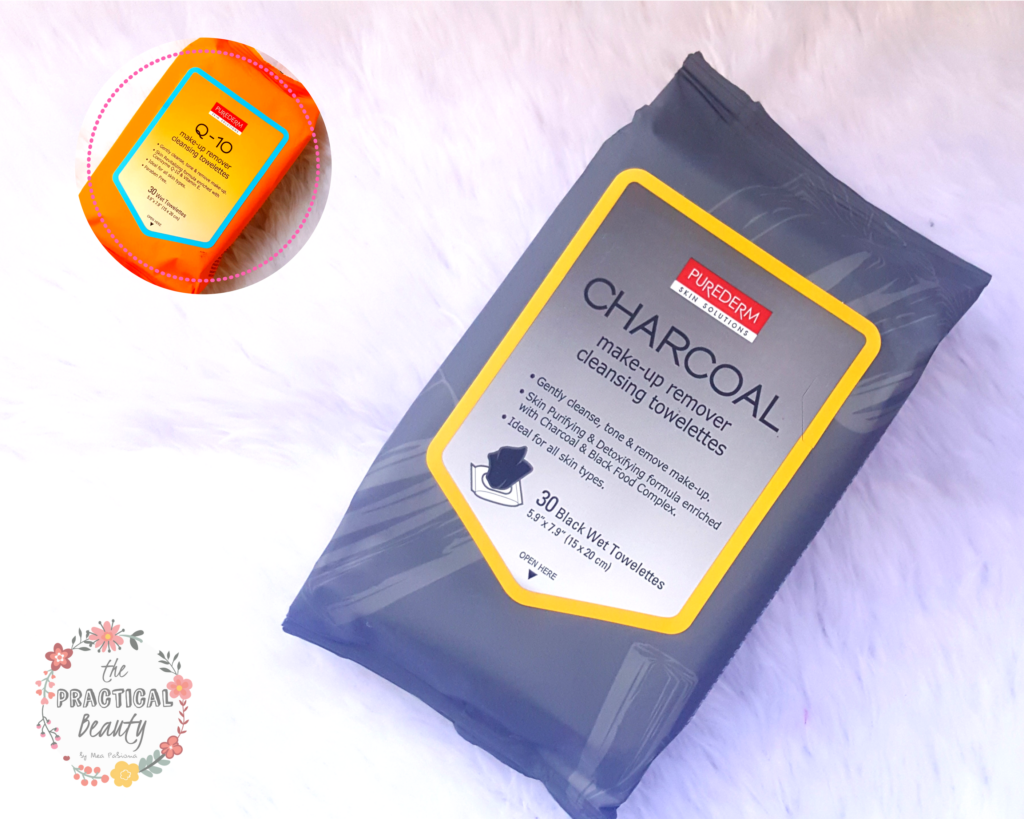 Currently, I'm using the charcoal variation which comes in a fun black packaging. The sheets themselves are also black. It's actually summer as I am writing this, so I figured that the charcoal kind will help suck out deep-seated dirt. Aside from that, I get enough exfoliation because of the texture of the sheets. Price-wise, you're basically paying around P3.60 for each sheet which is not bad at all.
To show you how well this makeup remover wipe works, I did a simple experiment with swatches, facial wash, and water. I swatched common makeup items that we put on daily like powder, lipstick, brow pencil, and the like at the back of my hand.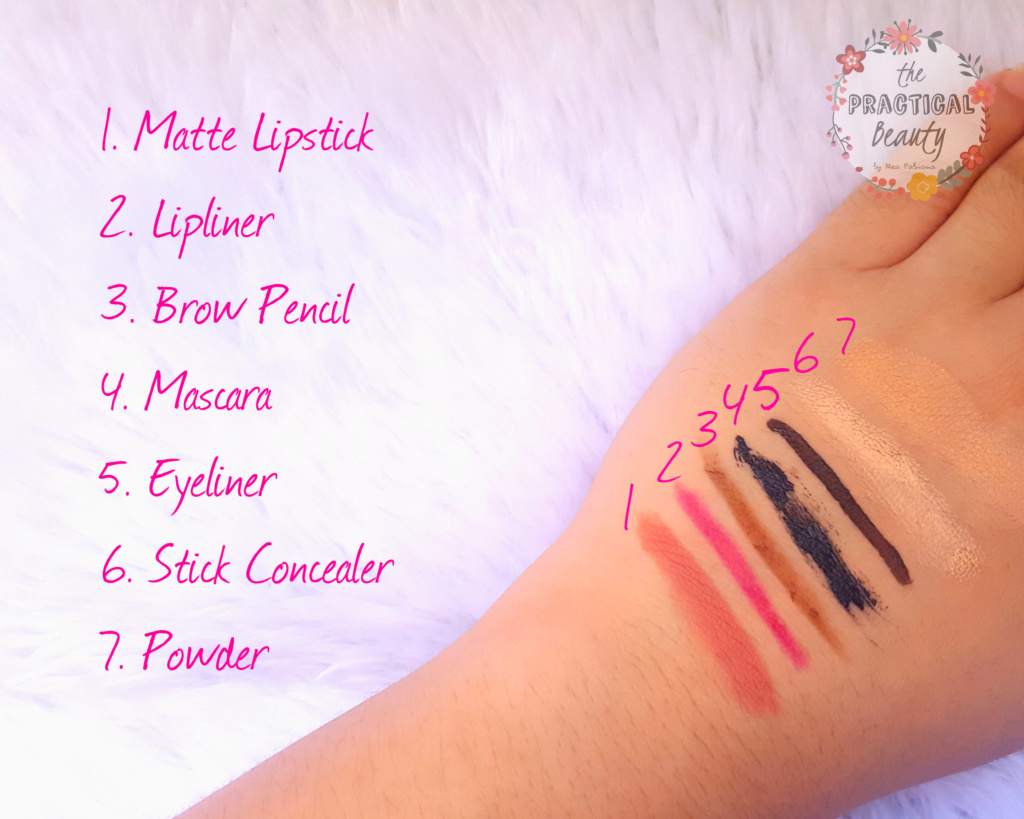 Step 1
After doing the swatches, I took a pea-size amount of my facial wash and applied it to the bottom half. I rubbed it similarly to how I rub my face when I wash it. Then, I put my hand under running water for rinsing.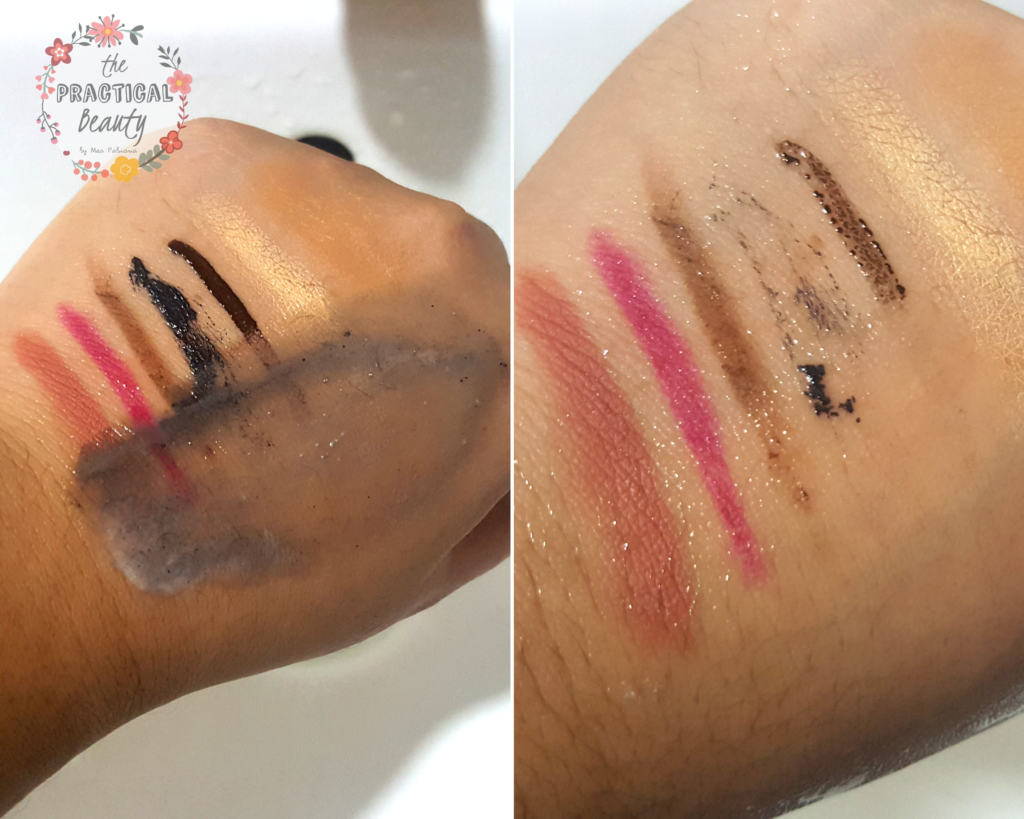 I examined my hand to see how much came off. The matte lipstick and lipliner remained intact. The brow pencil was still somewhat visible, while the rest of the swatches left a tiny amount of residue.
Step 2
So I could show you the amount of makeup left after cleaning with just soap and water, I ran one sheet over the area I cleaned. I was able to erase the residue. I have to admit that my facial wash did a good job with erasing some of the makeup from my hand. Nevertheless, there was still some left.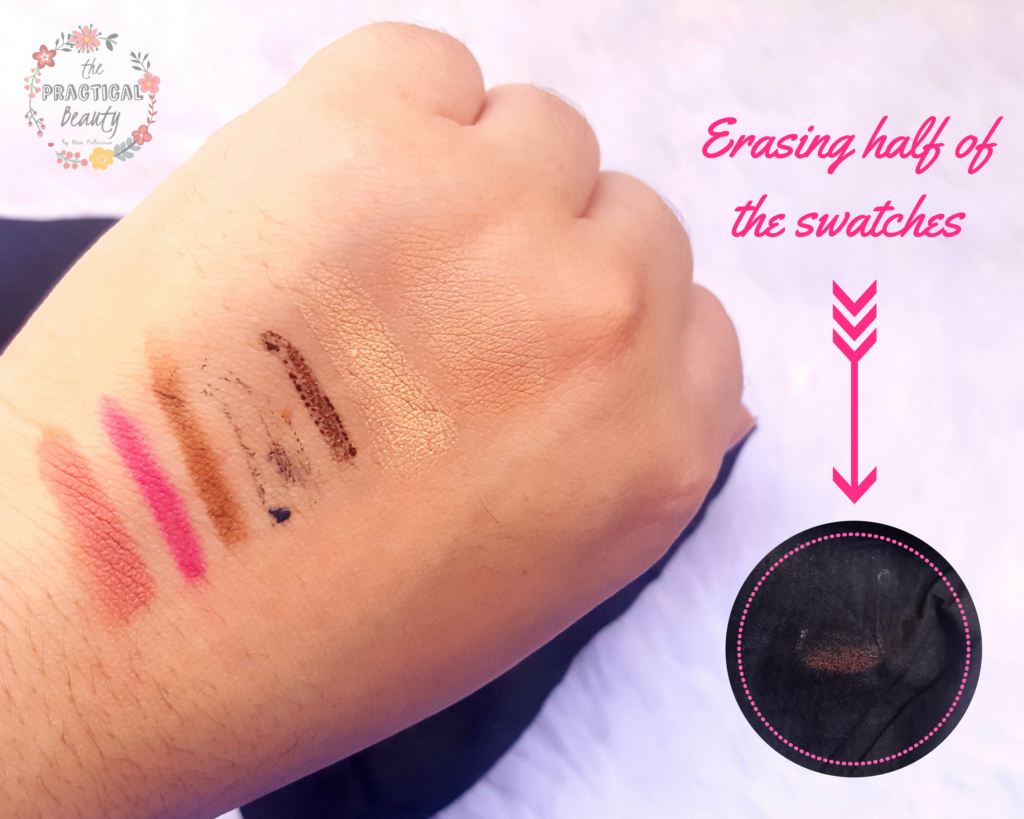 Imagine if your face had this amount of makeup left even after washing. You'd be sleeping on this much until the morning. The residue could go on your pillow, cause pimples, or even blackheads and whiteheads.
Step 3
Next, I wanted to see if the entire upper half would erase by using just a makeup remover wipe. Remember that I didn't wash this part with facial wash.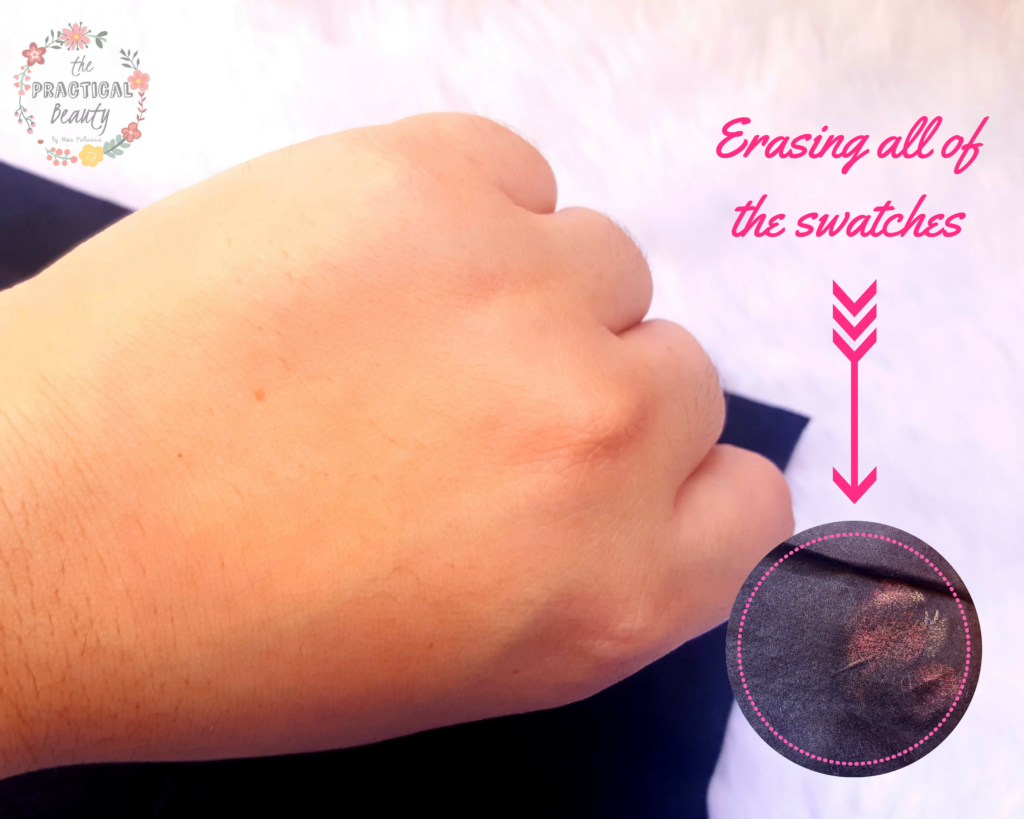 Check out how much of the makeup came off. Even the lipstick and lipliner which didn't erase very well through washing came off. This just proves that it isn't enough to wash with just soap and water. You don't have to use makeup remover wipes if these aren't your thing. You could use the usual micellar water makeup removers or cleansing oils.



Hopefully, this little experiment of mine opened your eyes up to proper skin cleansing. Makeup remover wipes are definitely a must-have for those who want a quick solution to makeup removal. For more tips on skincare, check out the rest of my blog here.