When I discovered that putting on makeup was kind of fun, I went on a makeup shopping binge because I wanted to try everything out. I had to have blush, foundation, powders of all kinds (finishing translucent, lose, compact), bonzers, lip liners and, oh boy, so much more. I then came across tinted moisturizers which, when I was just starting with makeup, was a little confusing. Was it a foundation? Was it a moisturizer? Or maybe it was both?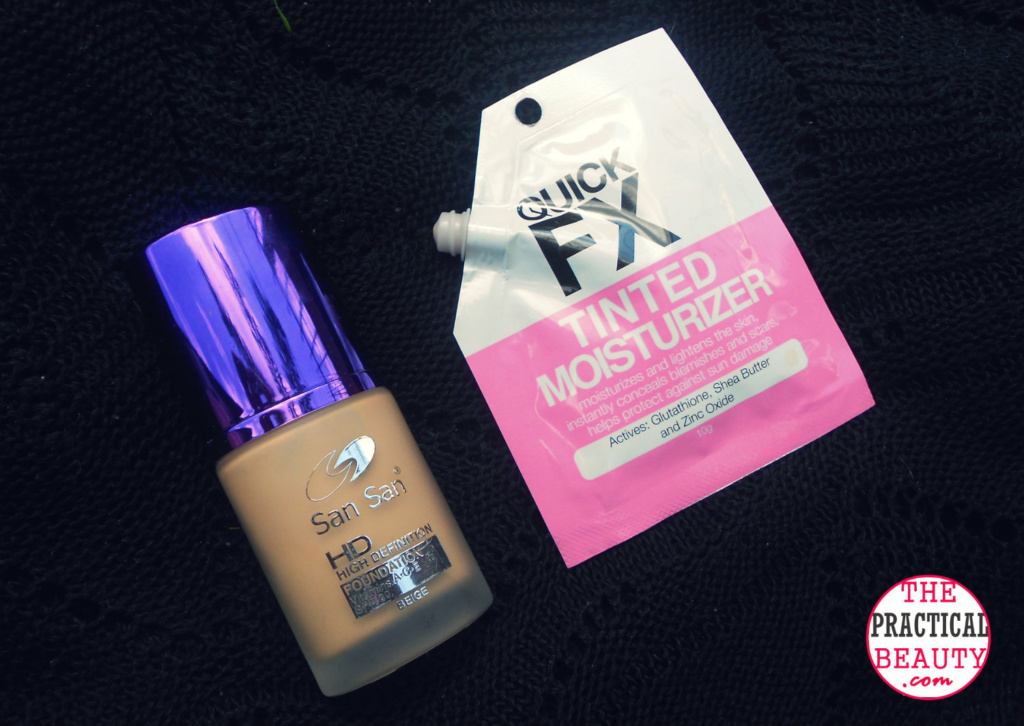 I didn't really get clear answers back then because I didn't know where to look so I did my own experimenting. My observations (then and now) are what I am going to share today.
Tinted moisturizer or Foundation? What are the differences?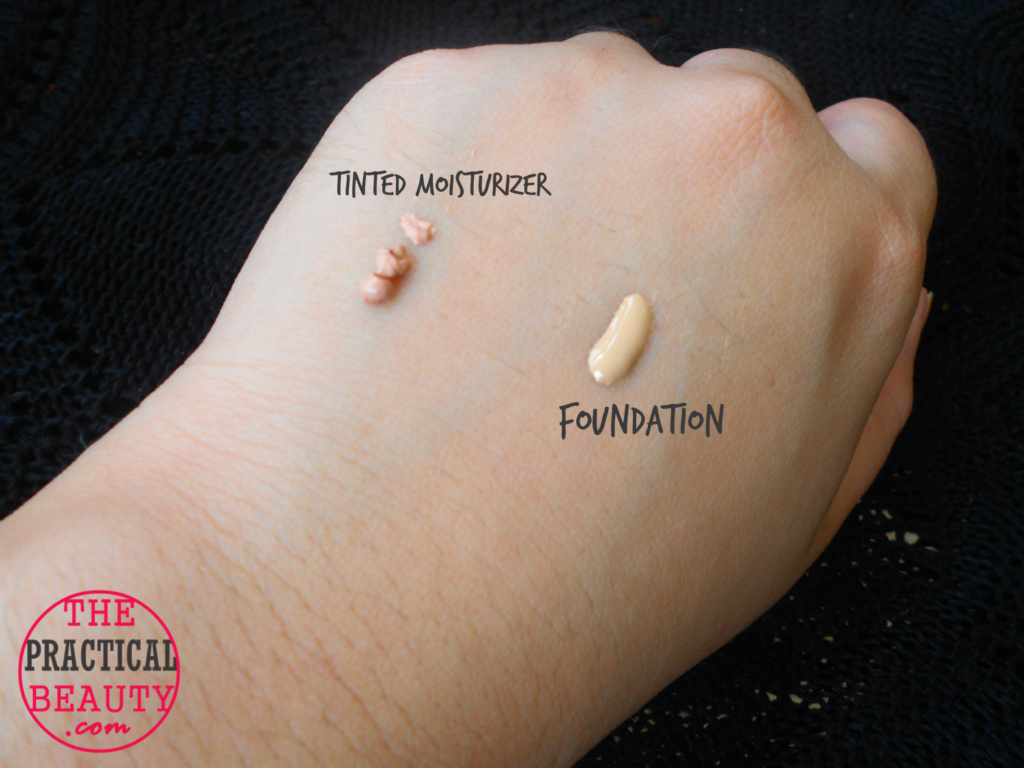 First observation: the consistencies are different. Of course, a product's consistency will depend on its formula but, generally, tinted moisturizers are thinner than foundations. Because the tinted moisturizer is a moisturizer, it tends to be creamier while the foundation tends to be more fluid or runny.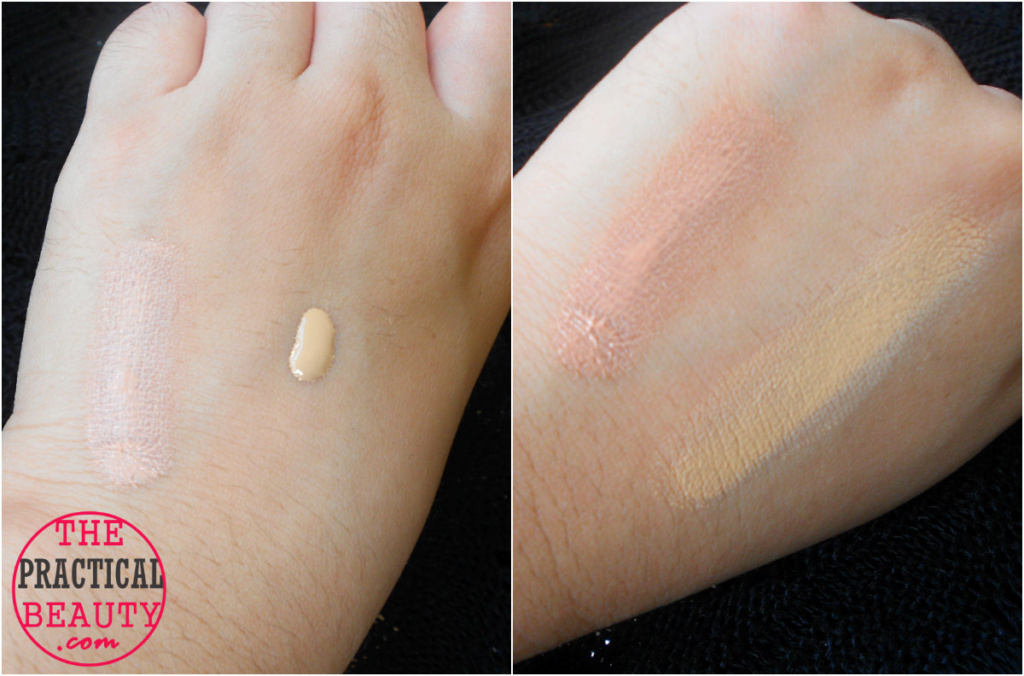 Second observation: there's definitely a difference in coverage. Because tinted moisturizers are thinner, you cannot expect much in terms of coverage.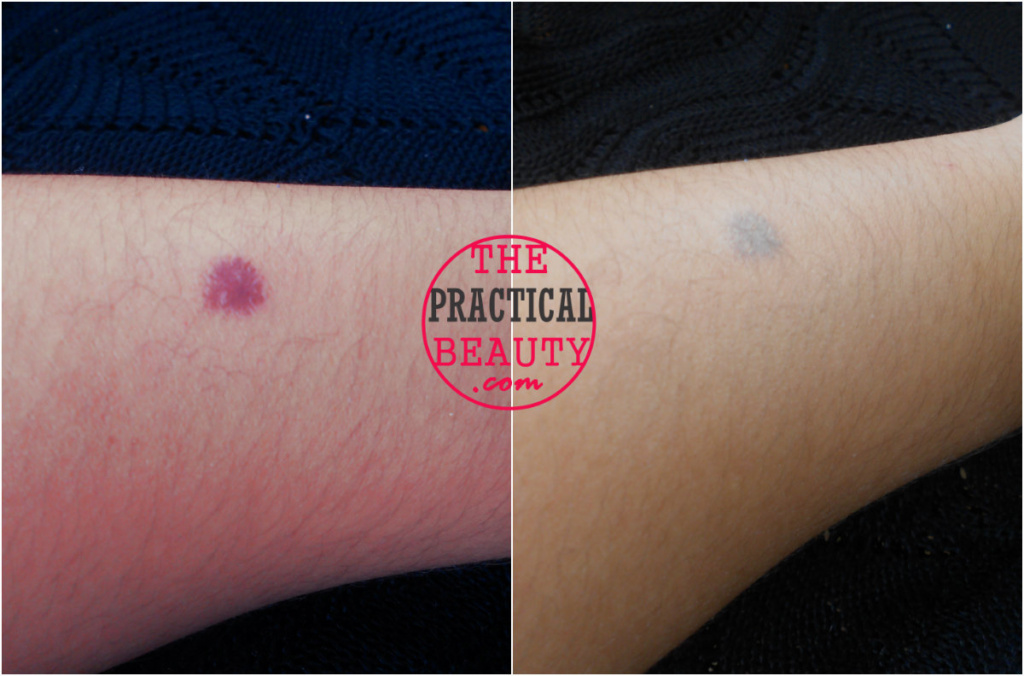 No matter what brand of tinted moisturizer you get, the result will always just be a slight tint. Foundation, on the other hand, can range from full to medium, to light coverage.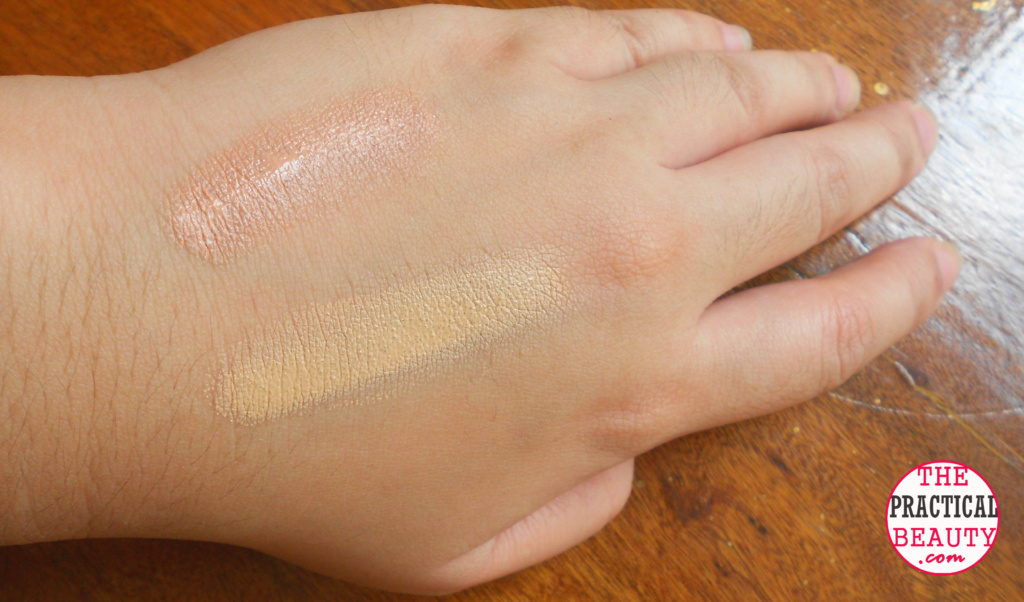 Third observation: shade choice will not matter with a tinted moisturizer. I have fair skin. The foundation (the lighter shade) on the picture is closer to my actual skin tone. Compare that to the swatched tinted moisturizer (the darker shade) on the other side. You're probably thinking that this is too dark for me but NO. It actually blends well to my skin color.
So now, your questions and my suggestions:
Which one is better for me? A Tinted moisturizer or foundation?

The answer can be both, but there are conditions:

If you have dry skin but don't need that much coverage – Tinted moisturizer (TM)
If you have oily skin and need medium to full coverage – Foundation (F), the oil-free kind
If you're just starting out with makeup (a beginner) – Take baby steps and go with TM first
If you need coverage, moisture and sun protection – F because most foundations have multi-purposes

It really depends on your needs so you have to know what you want.

What other uses does a tinted moisturizer have?

Personally, I use it as a makeup base or primer. I've used the particular product that I am using as an example for this blog post several times under my foundation and it works really well in making my foundation last longer.

How about foundation? What other uses does it have?

Several but, personally, aside from applying it all over my face, I use it to spot-correct. Spot-correcting means only covering up the areas in your face that have imperfections (not the entire face).

What do you use every day?

I actually use sunscreen everyday but if I run out, I'll go for my tinted moisturizer. If I have an event to go to or if I am doing a blog post, I'll use the foundation as I need more coverage.
My very first tinted moisturizer was the Covergirl Aqua Smoother which I topped off with the translucent powder from the same Covergirl line. This was a great combination as it made my skin look poreless. Ran out, products discontinued, sad ending 🙁

Which one do you recommend for hot days?

A tinted moisturizer is good but it would be better if you go for a broad-spectrum sunscreen with the right amount of SPF.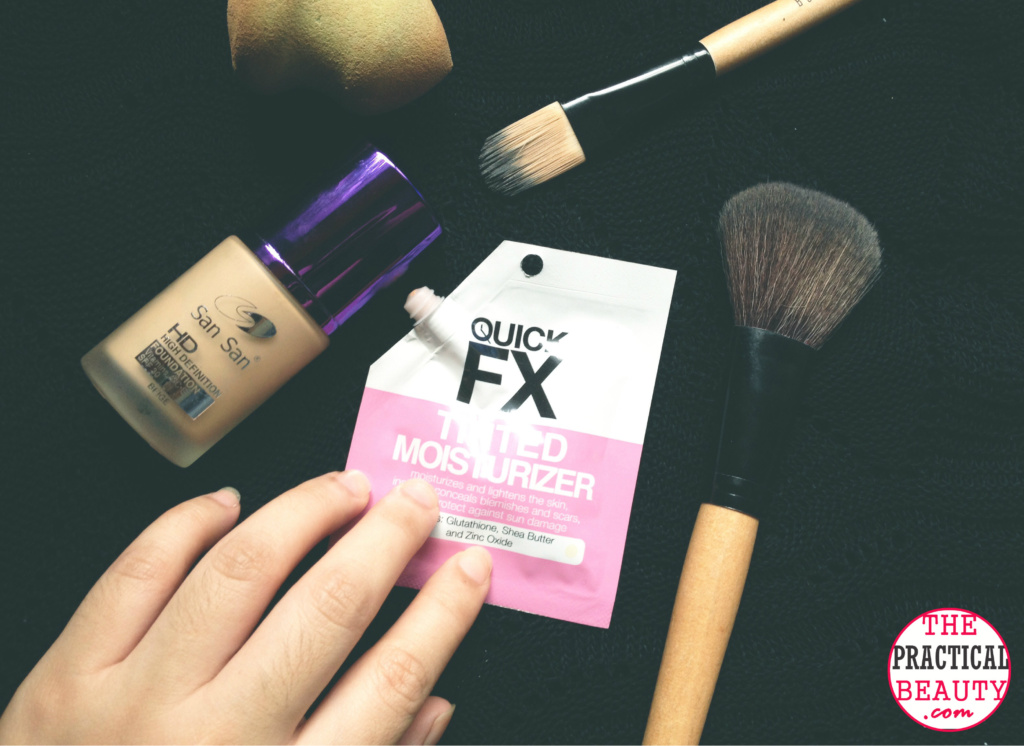 So that's it! I hope I helped you decide between a tinted moisturizer or foundation. Besides, if you are a makeup junkie, like me, you'll probably go for both anyway. Check back again for more practical beauty tips!