Because practicality is my thing, I am not one to miss out on a sale. This is why the Lazada 11-11 Sale has got me all excited. A few months back (September), the website had their 9.9 Sale. I missed it because I was always working. However, on this Lazada 11-11 Sale, I'll be taking some me time through online shopping.

Lazada 11-11 Sale Items I Am Already Eyeing
Calm your wallets down ladies, because what I am eye-ing (and you should be too) are actually things that I need (sort of). It's easy to get sidetracked with all of the Lazada Hot Deals flashing in front of your face, but be steadfast and guard your hearts. Buy only the items that you really need (or at least try). Personally, I need the following:
Lazada 11-11 Sale: Maybelline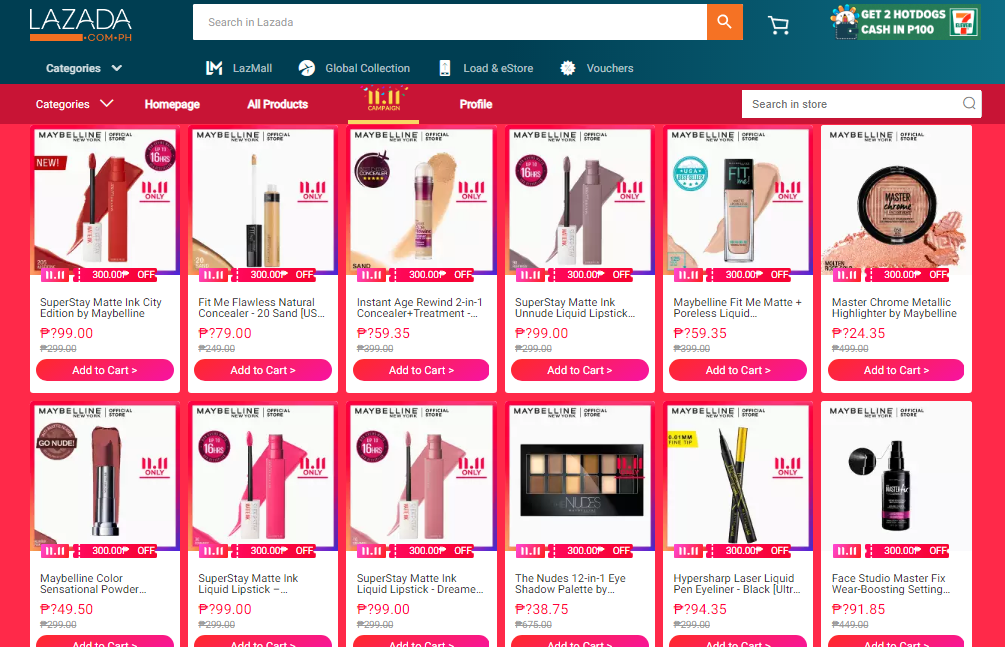 I still have plenty of Colourpop lippies. Some remain unopened, but I have been dying to try Maybelline's SuperStay Liquid Lipstick. One, because, I can compare it to my  Colourpop lippies. And, two, I feel like I just need the color "Versatile" and "Self-Starter" from the collection.

Lazada 11-11 Sale: St Ives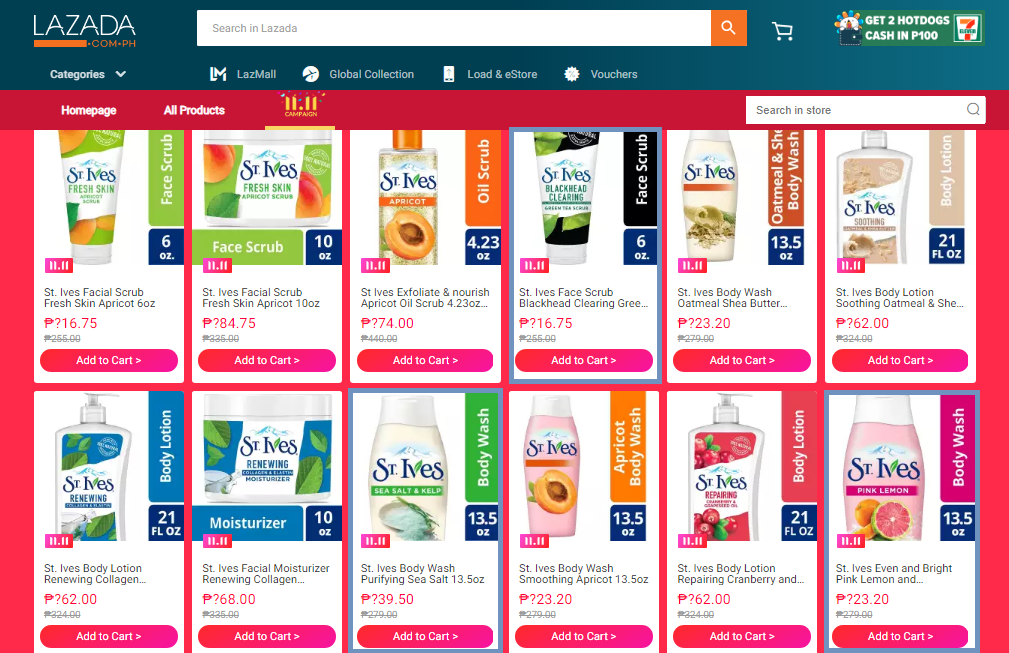 If you've been following me for a while, you'll know that I am a sucker for skincare products. Currently, I am using a range of Neobeau Products by New Life, but I would love to get myself a few facial scrubs and body wash.
St Ives Face Scrub
The first scrub that I want is the St Ives Green Tea scrub. I have used it before – way before I had my blog up. I loved it! It smelled amazing, and the beads are fine enough to give you fine exfoliation. It did help with my blackheads, but I can't say that it lightened my skin. It still worked for me though.
The other scrub that I'd like to get my hands on is the one named Pink Lemon. I tried it a few times at my sister's house (this is the face scrub she uses). What I love most about it is the smell. You'll instantly feel like your mood has lifted. Also, because it has citrus in it, it may help lighten your acne scars.
Qiuck Tip: The last time I Lazada Sale went down, the St Ives face/body scrubs/wash were below P150.00.
St Ives Body Wash
Other must-have items for me are the Body Wash. I am hoping to get the Sea Salt & Kelp, and the Pink Lemon. I might consider a few oil scrubs too, but let's see how I feel when the Lazada 11-11 Sale Day arrives.
That's it, ladies! These are all the things that I will be buying. I'll be using my ShopBack account so I can get a bigger discount. If you want to read about ShopBack, click here. I'm hoping that you make wise choices for yourself and your family this coming Lazada 11-11 Sale Day. What are you thinking of buying?


PS. Yes, my post has affiliate links on it. This means that I will earn a tiny amount of money everytime you buy something on Lazada through my links (and when I say tiny, I do mean tiny) Help a girl out by clicking on my links.