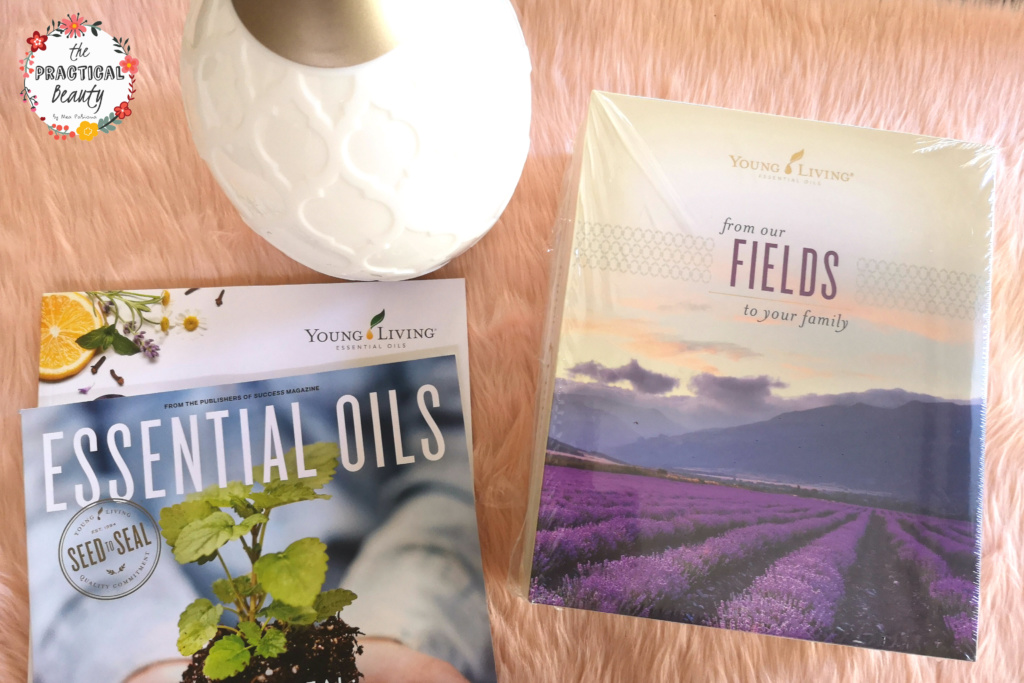 The person who introduced me to Young Living Essential Oils is my sister. She's a full-time homemaker, with several businesses on the side. But, she dedicates most of her time to her kids – Lucas (4 yrs old) and Scarlet (less than a year old). She got into oils because she's into natural remedies for the family. My nephew Lucas used to have problems with Asthma. He still has today, but it's not as bad as it used to after she tried using Young Living Essential Oils. As for my story, you can read it here.
How To Become A Young Living Essential Oils Member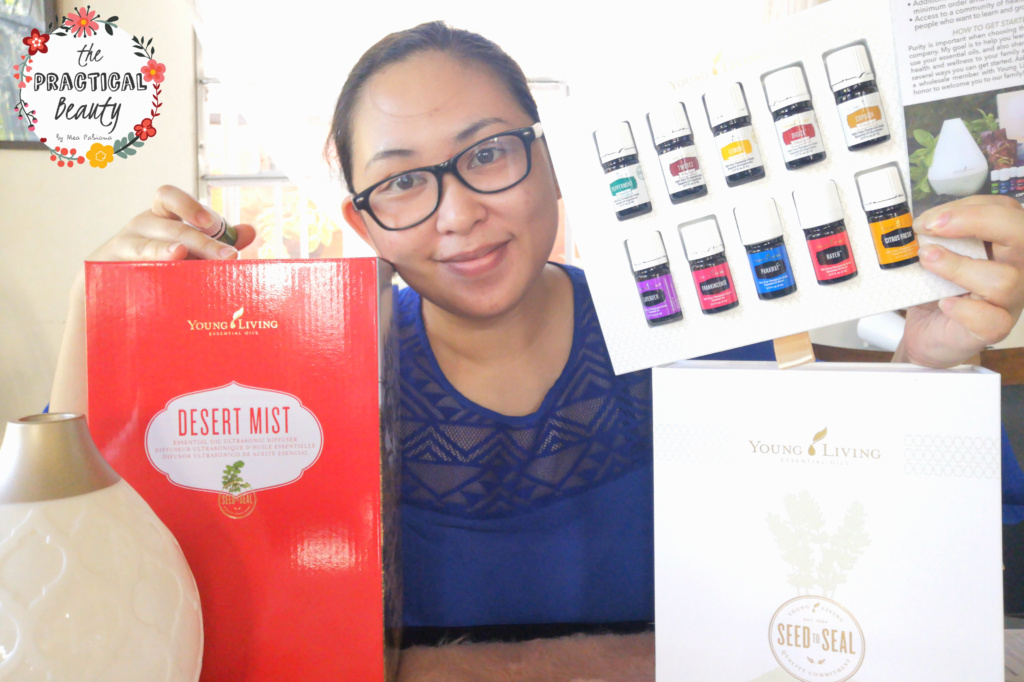 Because it worked for, she decided to invite me to a few of her group's intro events where they talked about the basics of essential oils. I became interested because I heard so many amazing testimonials from the ladies of Southern Essentials (this is what their oiling group is called). I signed up as a member under my sister, and we ordered the Premium Starter Kit together.
For you, the process might be similar. You'll be invited by someone who is already a Young Living Essential Oils member. This member should be the one to:
• Do a brief intro to Young Living Essential Oils. Or, he or she can invite you to an intro class.
• Process your sign up. You will be under the member which means that this person has the responsibility to "take care" of you – answer your questions about essential oils, invite you to events, and basically stir you in the right direction when it comes to using YL (Young Living) EO (essential oils).
How To Order A Premium Starter Kit
So you can start with your oils, you'll have to get the Young Living Premium Starter Kit. It's going to come with 10 oils + 1 bonus oil, a diffuser, a catalog, one magazine, two NingXia samples, and one Thieves cleaner sample. It's going to contain:
Five Vitality Oils
Young Living Essential Oils with the label "Vitality" on it means that it is safe for ingestion. Ingesting oils is a controversial topic, but I personally want to use oils this way because I feel like it will work for me, so to each his own. The "Vitality" label is only for FDA stuff, but essentially it's the same as the other Young Living oils.
•Theives 5ML
•Lemon 5ML
•Peppermint 5ML
•Copaiba 5ML
•DiGize (a combination of different oils) 5ML
Five Other Oils
Aside from the Young Living Vitality Oils, you also get a good mix of blended (combination) oils and single ones (oils that come from one plant, example Lavender).
• Frankincense5ML
• Lavender 5ML
• Citrus Fresh 5ML
• Raven 5ML
• Panaway 5ML
• Stress Away 5ML (BONUS OIL)
Diffuser (Dessert Mist)
You will also get a diffuser with your Young Living Premium Starter Kit. It's already included in the price. You just have to choose from two diffusers. The dessert mist looks the most appealing, in my opinion. You'll also get the plug for your diffuser as well as a user's manual.
Others in the Premium Starter Kit
So, you already know that you will be getting 10 oils + 1 bonus oil, a diffuser (and its accessories). In addition, you will also get Ningxia samples and one packet of Thieves cleaner. We can talk more about these other products in another post.
Ordering Through The Young Living Website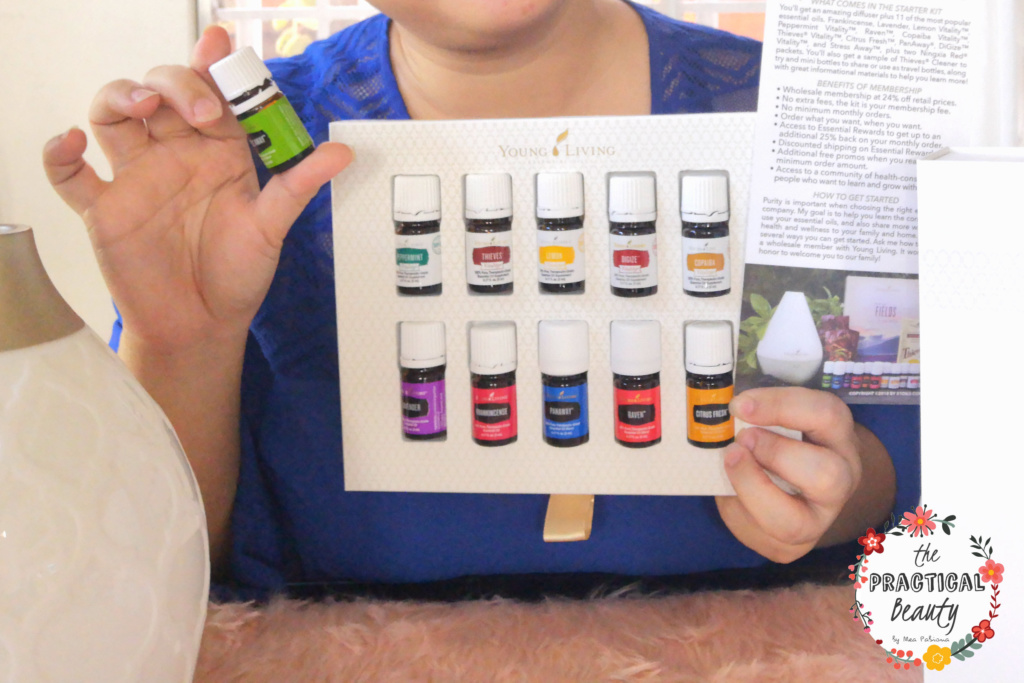 For me, the ordering process was simple because, as mentioned, I had my sister to assist me throughout every step of the way. It's very straight-forward because all you have to do is enter all of your information, plus your Credit Card or Debit Card details. Don't worry because it is a secure site, so you don't have to worry about your information leaking.
Once your order is confirmed, you'll have to wait for five to seven days before it arrives at your doorstep. There are a few reminders for those who are ordering from the Philippines (like me):
• Your kit will come from the United States so you'll have to pay a shipping fee of $14.00.
• Yes, all of the prices are in dollars. The conversion of your starter kit's price will depend on the exchange rate for the day. Typically, you're looking at about P9300 – P9500 for a kit with a diffuser. This price already includes the $14.00 shipping fee.
• The person who invited you should already have a kit on-hand. My sister, for example, has an extra kit just in case a new member wants to have their hands on the kid on the spot. The kit that you're going to order will be the replacement for the enroller's spare kit.
So this is basically how I got my Premium Starter Kit. On my next post for my Everyday Oily Series, I'll talk about whether the Premium Starter Kit is worth it. It's P9500 of your hard earned money, so I'll be talking about its overall usefulness for a person with a family.
Thank you for reading! If you'd like your very own Young Living Essential Oils Premium Starter Kit, don't hesitate to email me: contact@thepracticalbeauty.com. You can also text me if you're just in the Philippines and would like to become a member: 0917-305-1072.