Aside from #kilaygoals, one of the most sought after makeup goals that women aim for is the highlight – the blinding highlight. But, a lot of women (especially in the Philippines) don't really use a makeup highlighter because they think that highlighters are expensive. Ones from brands like Anastasia Beverly Hills
(around $40) or The Balm
(around $24) can be expensive, but there's always an alternative.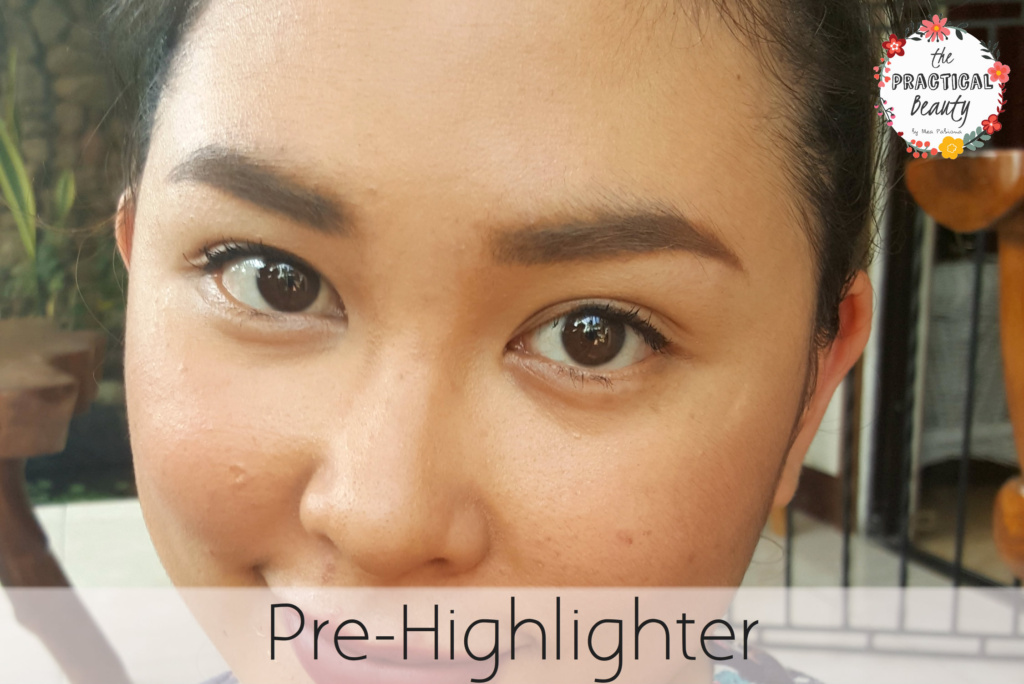 Affordable Makeup Highlighter Alternative For Daily Use
I learned this makeup trick when I was just starting to learn about putting on makeup: instead of an expensive highlighter, you can achieve (not the exact but) a similar effect with shimmery eyeshadow.




How To
Choose

A Shimmery Eyeshadow As A Makeup Highlighter

I used one highlighter and then three shimmery eyeshadows to show you the effects of applying each one. The effect will be subtle, but it'll give your skin a healthy-looking glow.
1. Elf Baked Highlighter – Moonlight Pearls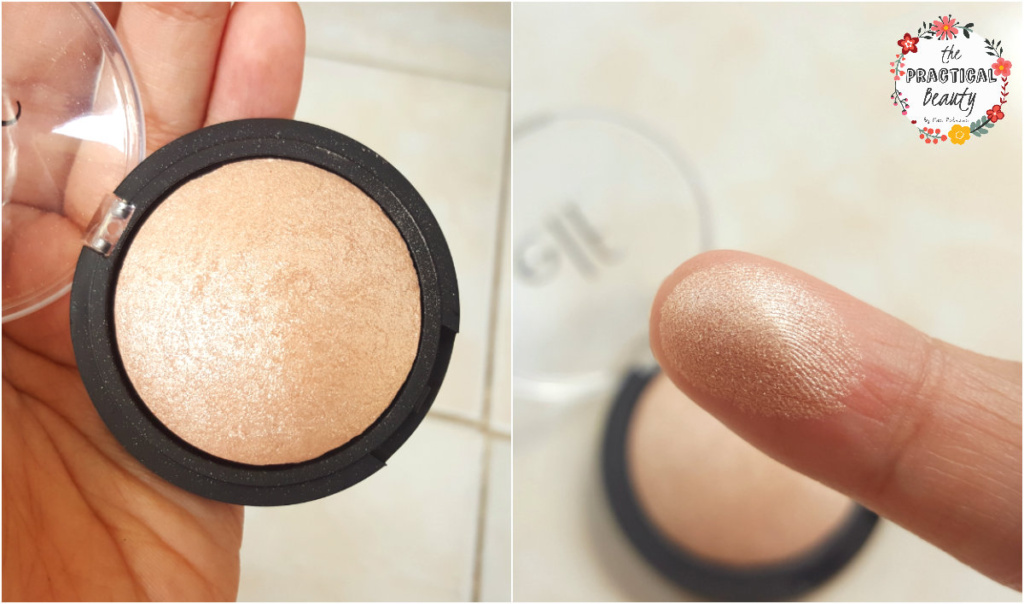 Swatch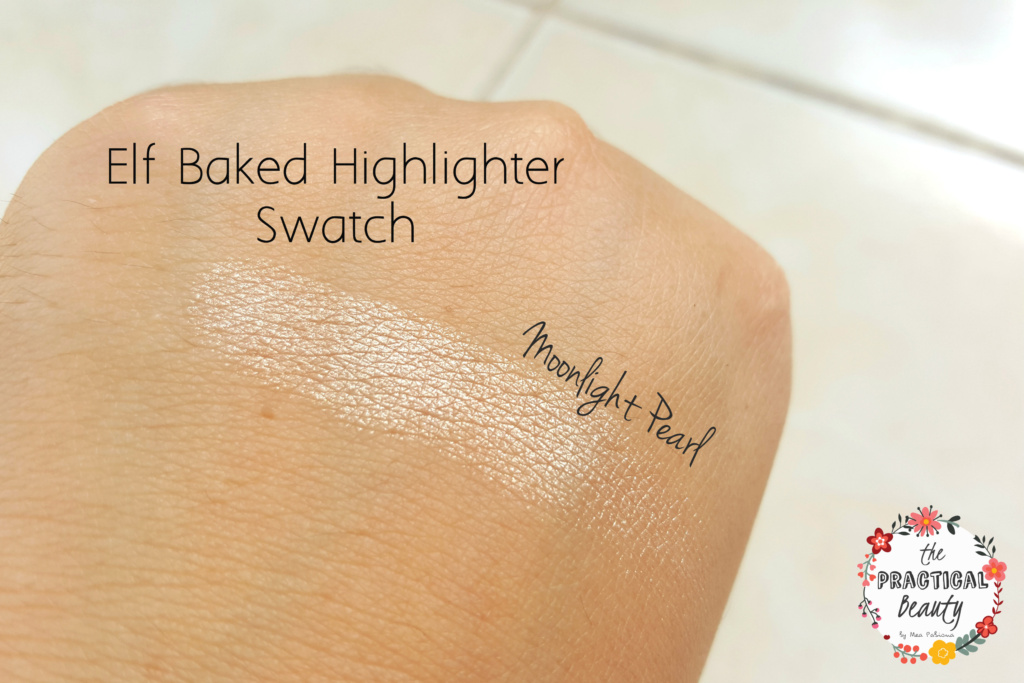 2. San-San Single Eyeshadow – Vanilla Bean & Cotton Candy Pink
Name: San-San Single Eyeshadows
Bought from: HBC SM City Bacolod
Price (estimated): $0.99 or Php50.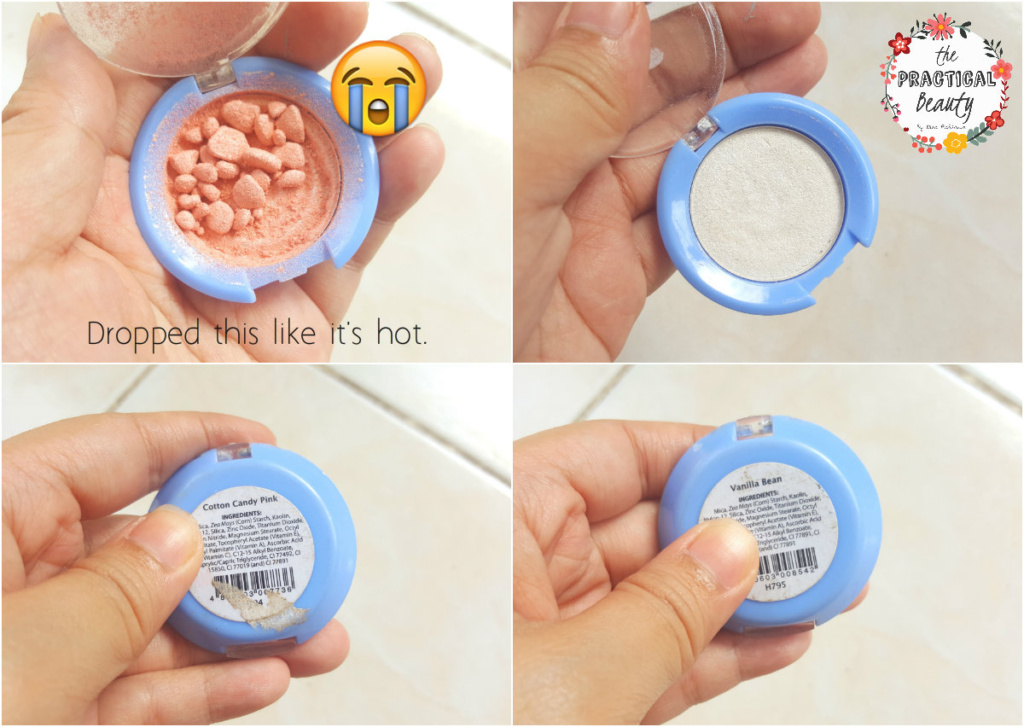 Swatch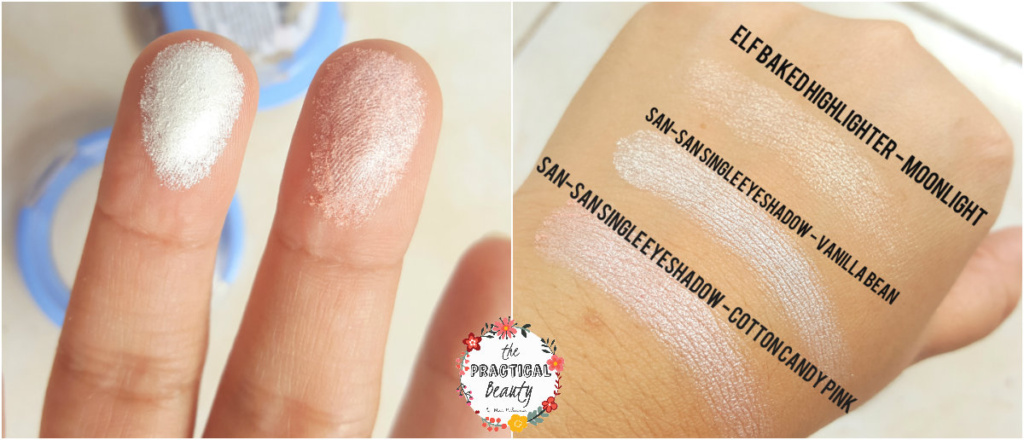 3. Supermodel On-The-Go Makeup Kit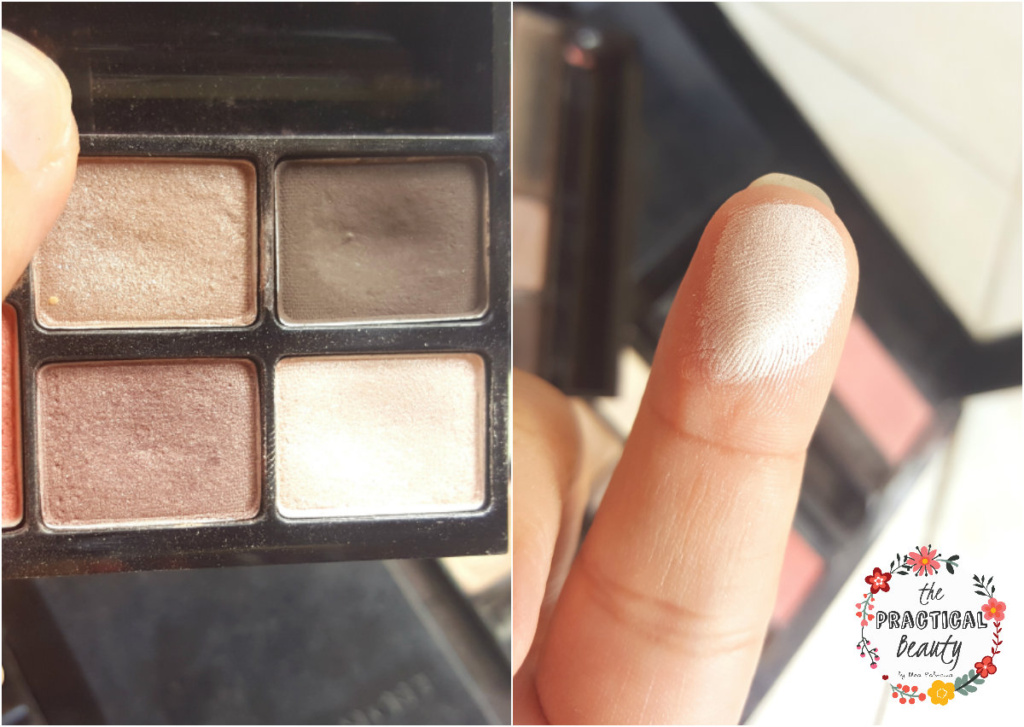 Swatch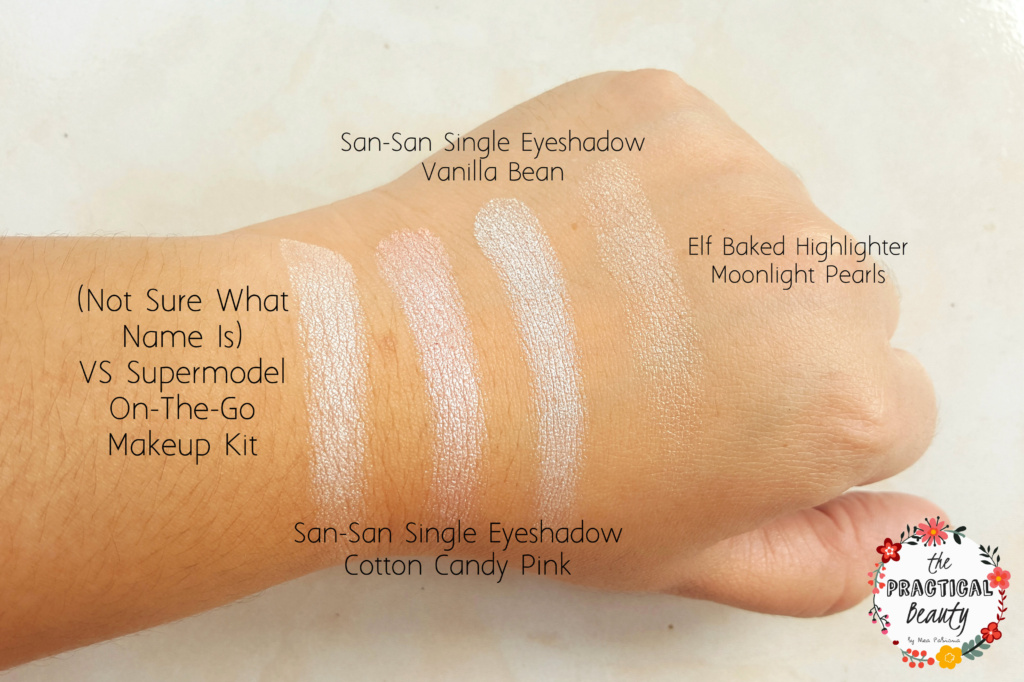 Tips
Go for a shimmery pink or a frosty white shade. You can also buy a champagne-colored eyeshadow. I like using those too.
DO NOT choose a shimmery eyeshadow with glitter.
Check the palettes you already have. You might have shimmery eyeshadows already.
I like pots or pans of single eyeshadows better because of their size. Smaller eyeshadows in palettes work too but you cannot dip your fluffy blush brush into them easily.
How To
Use

 A Shimmery Eyeshadow As A Makeup Highlighter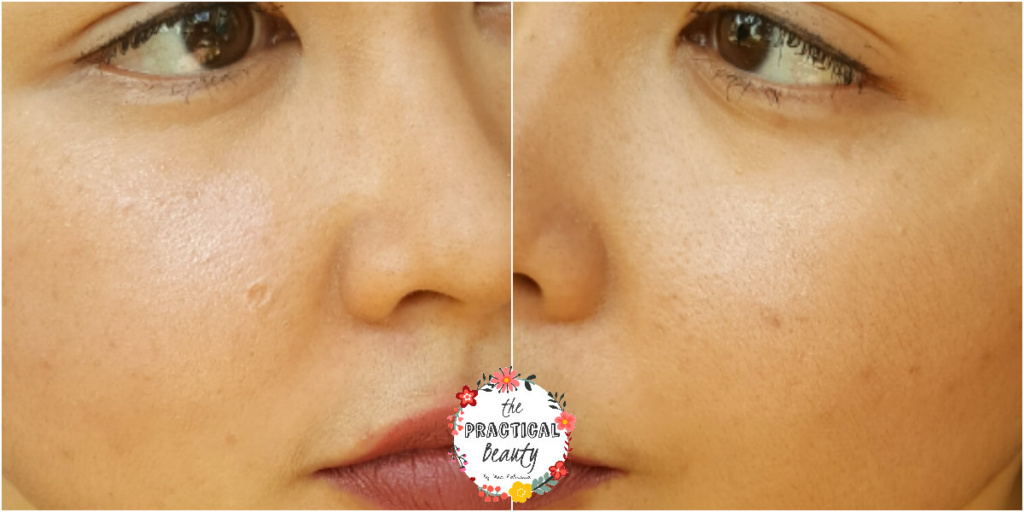 The effect is very similar, isn't it? High-end highlighters might have a more "blinding" effect (as seen on several Instagram posts), but you don't really want to look like a disco ball on the daily.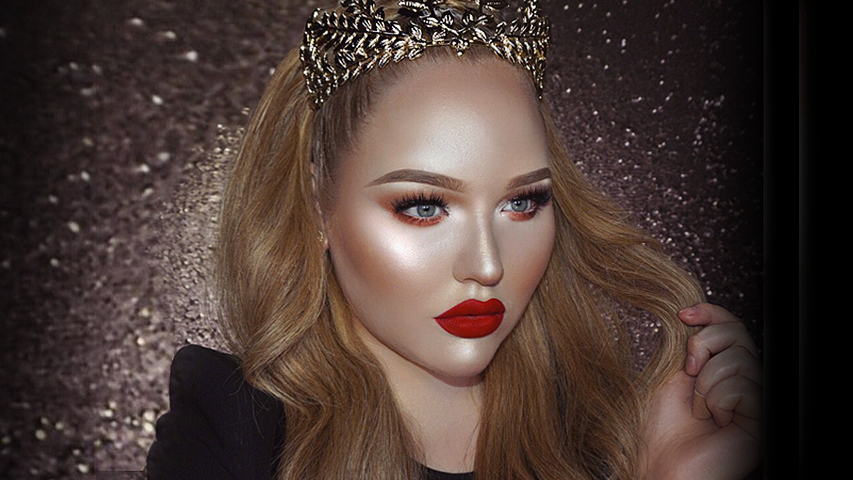 So, buying a subtle makeup highlighter that's mid-range to affordable is the way to go. As for the application, here's how I like to apply my makeup highlighter:
Step 1: Apply blush as usual.
Step 2: Apply the highlighter right above your blush with clean fingers.
Step 2 alternative: I also like to apply a little bit of highlighter on the apples of my cheeks. Which is what I did here: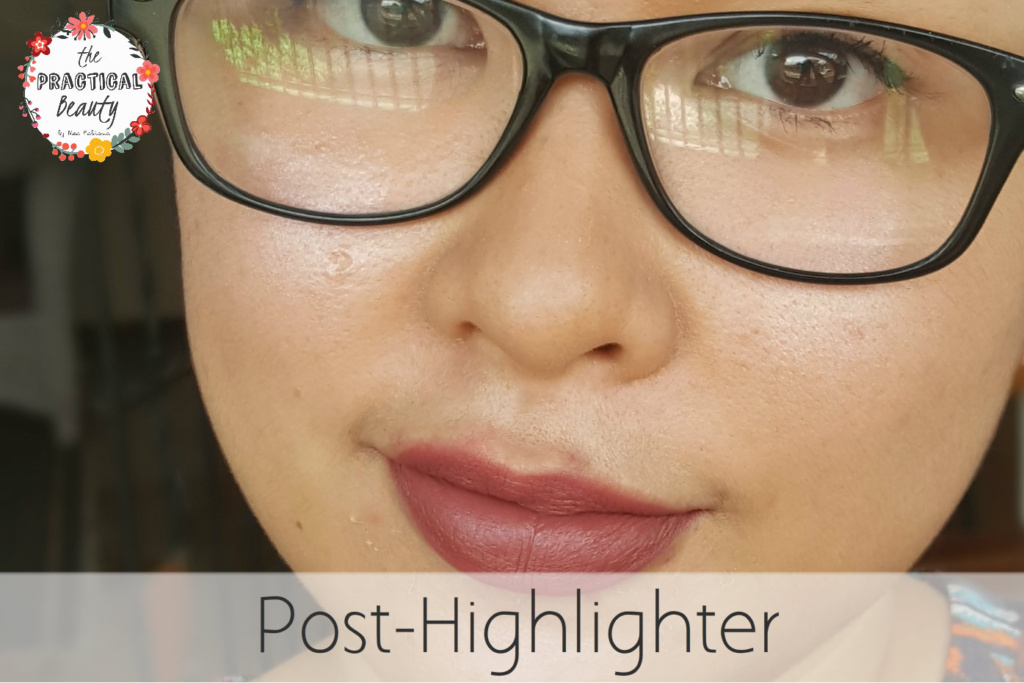 If you have any questions, you can leave them below or you can email me at contact@thepracticalbeauty.com. Don't forget the head to Facebook and LIKE my beauty page.