High school was amazing for me. I made a million and one memories that I will fondly reminisce every time I pass by my university. But, it wasn't the memories that were the best part of the pie. The cherry on top was getting to spend those wonder years with the best people in the world. My memories are mostly happy ones – the water fight at the back of my school after we won the sports fest championship during my senior year, watching the movie Bring it On with my cheer squad, and heading to the billiard place right next to the school to play and pass the time. However, I don't think that everyone is as lucky as I am because bullying has become a major issue in today's generations.
Bullying in The Philippines
According to an infographic by NOBullying.com, an online forum aimed at educating, advising, counselling and all importantly, helping to stop bullying in our country: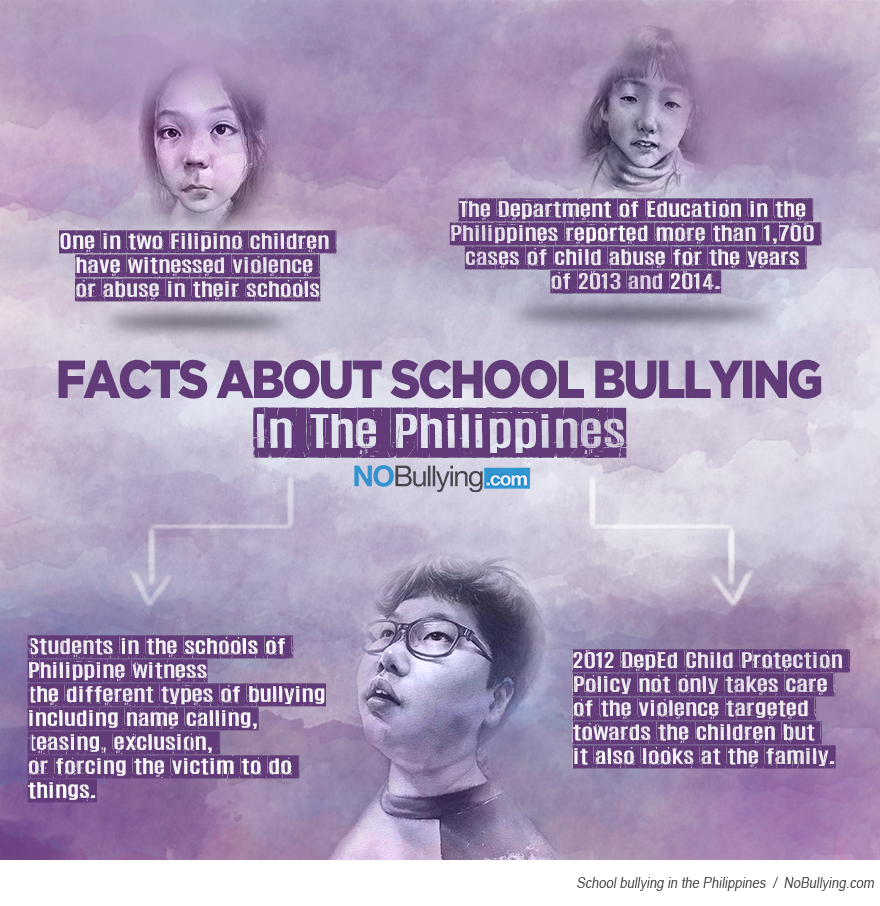 "One in two Filipino children have witnessed violence or abuse in their schools."
"The Department of Education in the Philippines reported more than 1,700 cases of child abuse or bullying in schools for the years of 2013 and 2014." But, the number is decreasing.
In 2012, the DepEd Child Protection Policy was implemented (worth a read).
Personally, it's hard to believe because I didn't really see a hint of bullying during my high school years, or maybe I wasn't looking hard enough. But, just from a mother's and a netizen's perspective, bullying in Philippine schools is not as rampant as bullying on the internet. Let's talk more about cyber bullying in another post. Nevertheless, we should all watch out for children's safety at school.
A Girl Like Her: A Movie About Bullying In Schools
I had a peek into what it feels like when you're the person being bullied through a movie. The title: A Girl Like Her (2015)
.
A Short Summary
Without

Spoilers
This movie will have a documentary feel to it. It focuses on the interaction between two main girls: Jessica Burns, pretty, down-to-earth, and Avery Keller, the it-girl, Ms Popular. Jessica and Avery were formerly friends. Things went down hill when Jessica moved her arm (or something like that) to block Avery from copying her answers on her test paper. Avery made sure that Jessica's life was hell.
Jessica's best friend, Brian Slater, decided that they should document everything so they have proof. They did their little project in secret, but Jessica refused to show it to school authorities and to her parents until…(you have to find out what happened for yourself).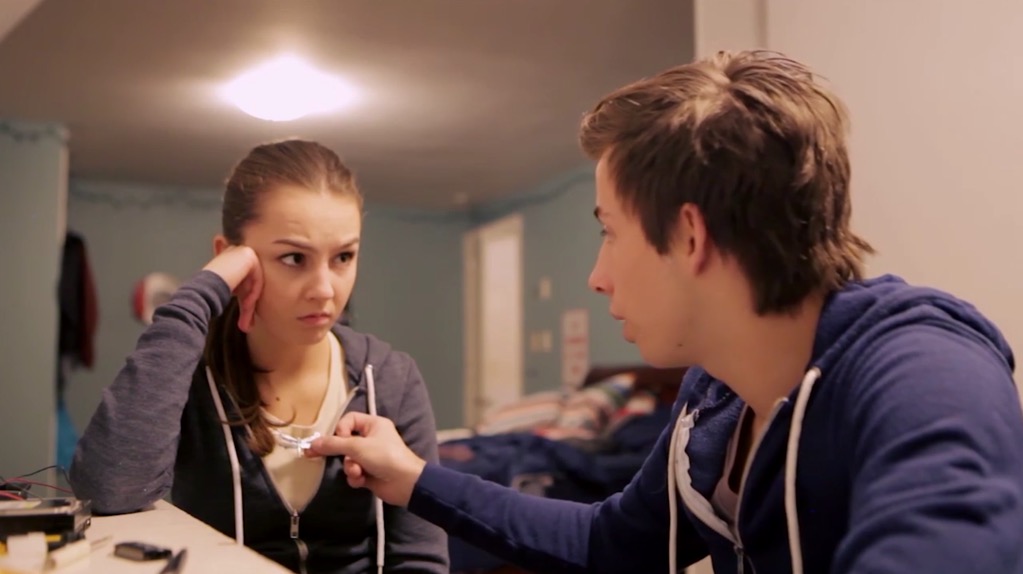 Lessons & My Review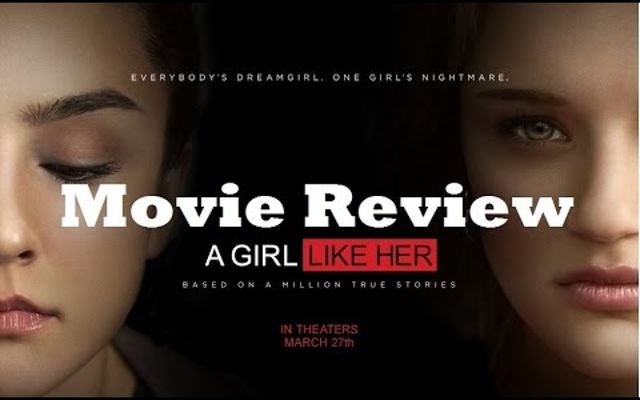 If you have teens or tweens, you should definitely let them watch this movie. It has a rating of 7.1 on IMDB.com and, personally, I'm giving it 4.5 stars out of 5 because I learned so much.


Kids Can Be Cruel But There's More To It
It's so juvenile that young girls can make another young girl's life miserable because of something so small, but kids can be cruel. There's more to it than meets the eye, though, based on what I learned from watching the movie:
Hurt people hurt people. This is a phrase I learned from our church. When you're hurting inside, the tendency is for you to hurt other people to make yourself feel better in some way.
There are individuals who cannot fight back. I do not have this personality so I'm not sure about the thinking behind it, but the fact still remains. There are kids (or people) who do not want or cannot fight back.
Bullying can have serious effects on a child's mental and emotional well-being.
There are schools that have an anti-bullying policy, but the teachers might not be trained enough to handle bullying situations.
Parents need to be proactive when it comes to ensuring that their child is safe from bullying.
If we see bullying as something that won't matter to kids a week from now, we need to change our perspective, do a bit of research and maybe watch  A Girl Like Her.
Signs That Tell You Your Kid Might Be Bullied
Just to help parents who are reading this now, I did research on different signs that could indicate your child is being bullied at school:
There is a change in your child's habit.
Your child comes home with missing books or torn clothes.
Your child has small injuries which he or she is unwilling to talk about.
Seems afraid or unwilling to go to school. Makes up excuses to skip school.
Your child can't sleep well. Has constant nightmares.
Your child's grades are deteriorating.
Your child has lost interesting in school activities.
These are just some of the warning signs you should watch out for. Do a little bit if digging on the internet so you can be informed about other signs that could mean your child is being bullied in school.
What To Do When Your Child Is Being Bullied
For those who are Filipino citizens, I highly recommend that your read DepEd's Child Protection Policy because you'll find that you, as a parent, the school, the educators, the government and the students all have a role to play to stop or prevent bullying. If you are concerned you can also:
Talk to your child's school about what specific policies they have about bullying.
Talk to your child – I think this is one of the best ways to know if he or she is being bullied at school. If you're not the kind of parent who talks to your kid(s), you better start today.
To my foreign readers, a post by Parents.com (click here to go to the post) pretty much sums it all up for you. Let's not turn a blind eye on this subject because our kids' safety might be depending on it. Thanks for reading!