Is the make-up peeling trend already over? I didn't really give into the fad on purpose. We had a family vacation at Cagayan De Oro months ago and I decided to go into Etude House to buy the usual brow tinting product I use.
There is no Etude House in Bacolod, FYI. I was in a hurry and saw "tint" on the packaging of this brown tube. I thought that maybe Etude House made a newer, bigger version. Nope. I got the wrong brow tinting product, but I might as well use, review and do a brow tinting before and after comparison.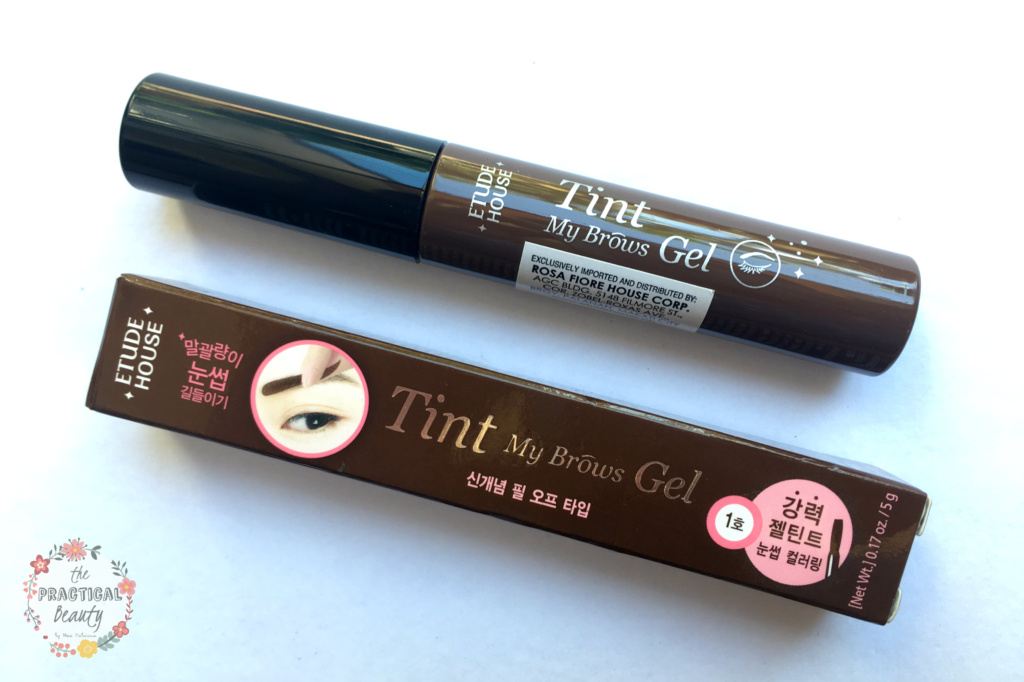 Etude House Tint My Brows Gel in No 1 Brown Plus Brow Tinting Before and After Pics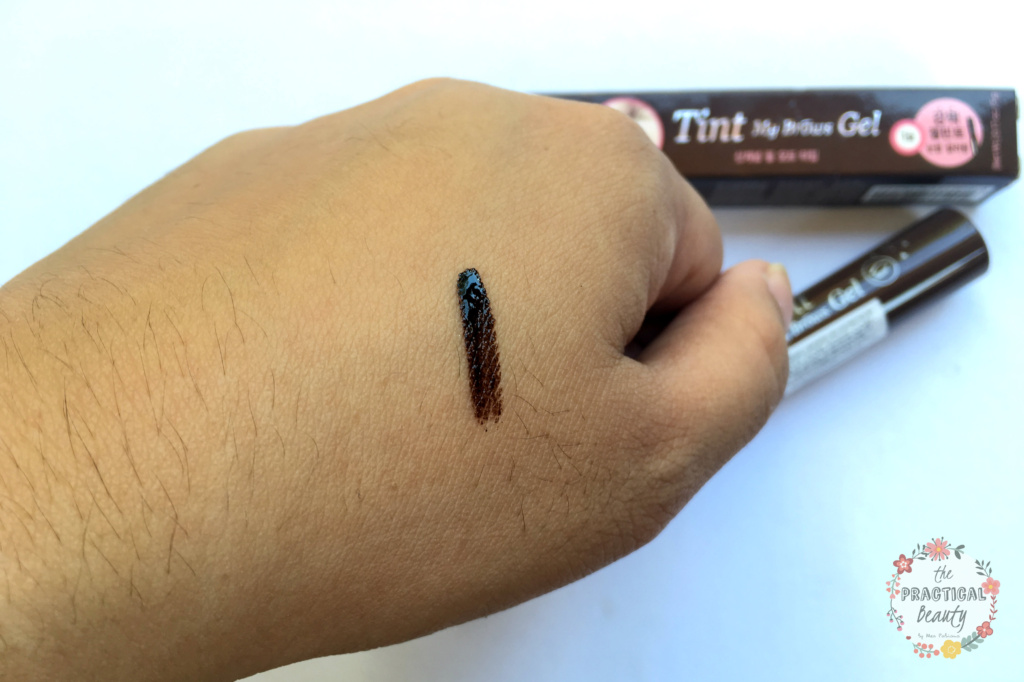 There are different shades of this brow tinting product. On Etude House's website, there are 7.  Mine is in #1 Brown which is a chocolate colored brown. Let's get down to the review with brow tinting before and after pictures.
Eyebrow Tinting Before Photo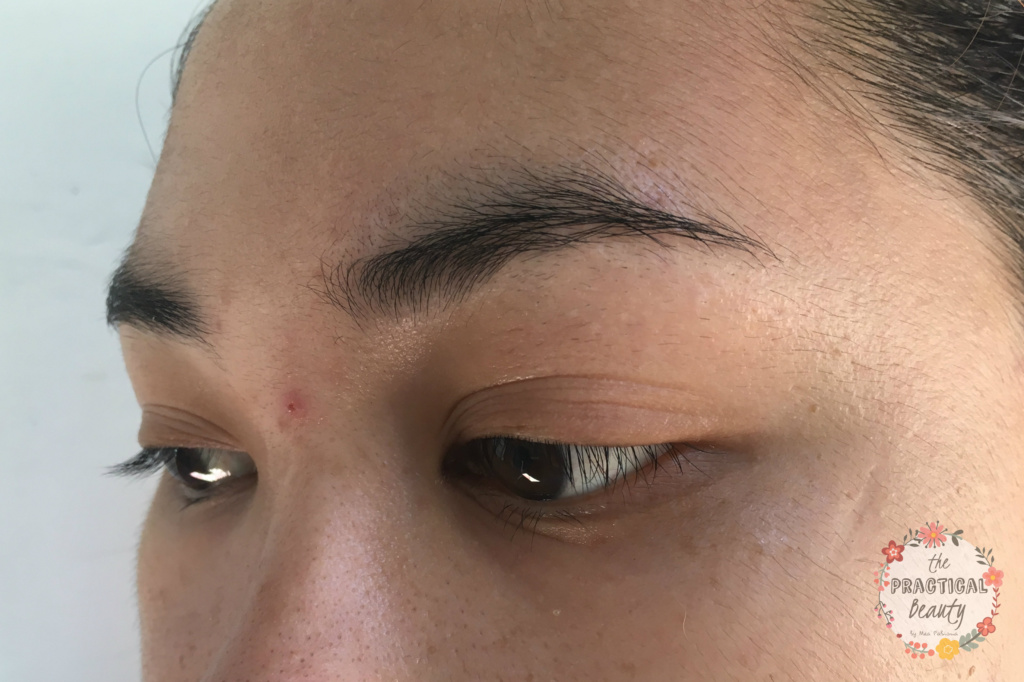 Types Of Brows This Brow Tint Works Well With
The first thing you should know is that this brow tint will not work for certain brows. It's going to look great on brows that are already shaped or defined like mine. You can see the natural shape of my brows on the photo. If your brow hairs are sparse and your brow shape is not very defined, this product may not look as good.




Directions And Usage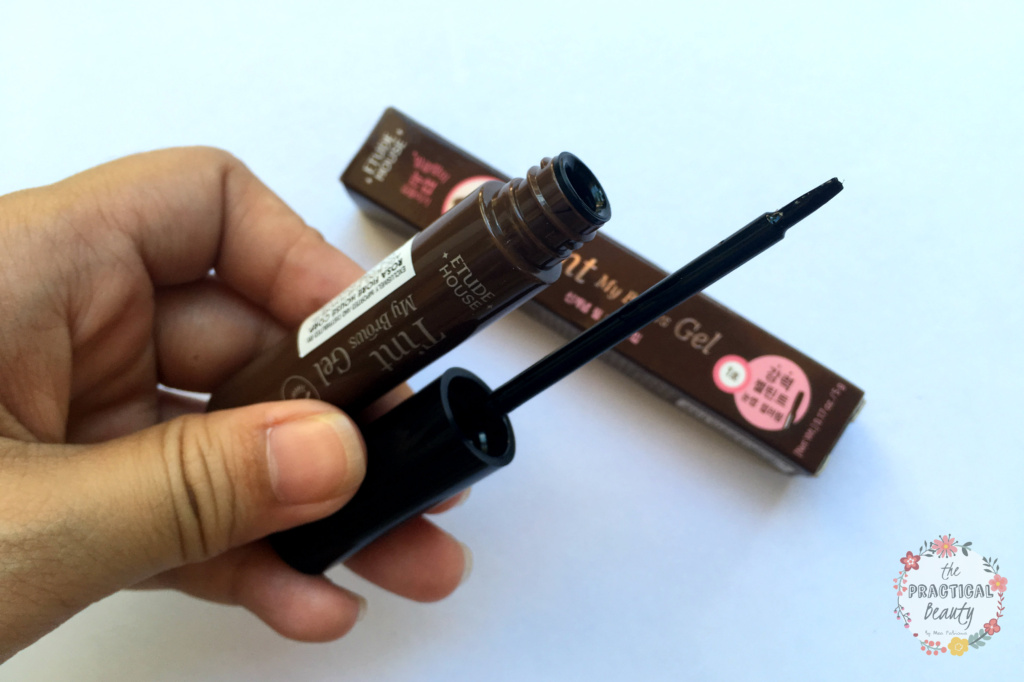 Step 1: Make sure that your brows are clean.
Step 2: Apply the gel. Follow the natural shape of your brows. Avoid shaping your brows like Instagram brows that are sharp and arched. The goal is for them to look natural.
Step 3: Wait until the gel is dry. It took about 2-3 hours. You can wait an hour but I thought that it would be better to wait longer for the tint to really show up.
Step 4: Peel off the tint. And, you're done!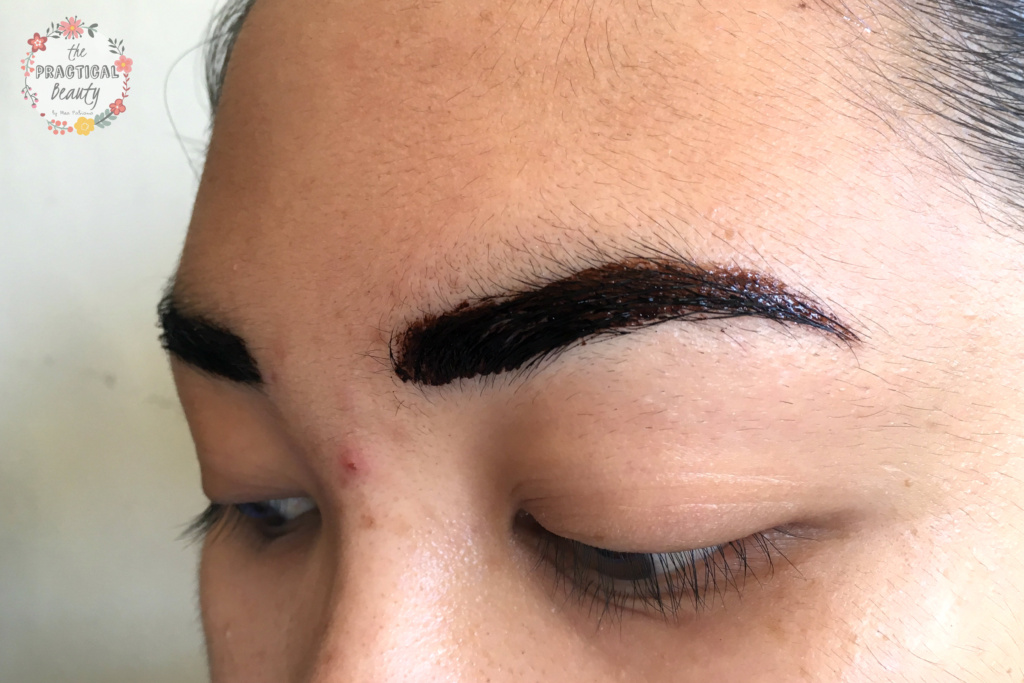 FAQs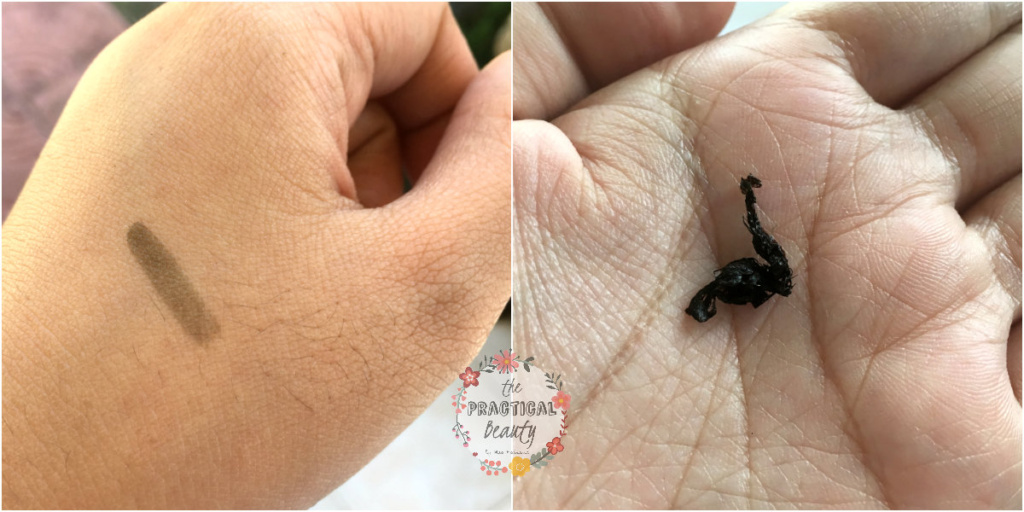 Before revealing the brow tinting before and after photos, as well as my final thoughts, here are frequently asked questions you should refer to:
How much?
I bought this for 500+ pesos. If you use it every day, the entire tube will probably last you about a month. I would say that this is mid-priced.




Can a beginner use this product?
Yes. The application doesn't require advanced make-up skills. If you know how to trace your brows, you'll be good.
Did it hurt when you peeled it off?
Not at all. The hairs on my brows DID NOT come off either. This is a painless product to use, you guys.
Is it semi-permanent?
Unfortunately no. It's going to last all day, but when I washed my face, most of the tint also came off.
Eyebrow Tinting Before After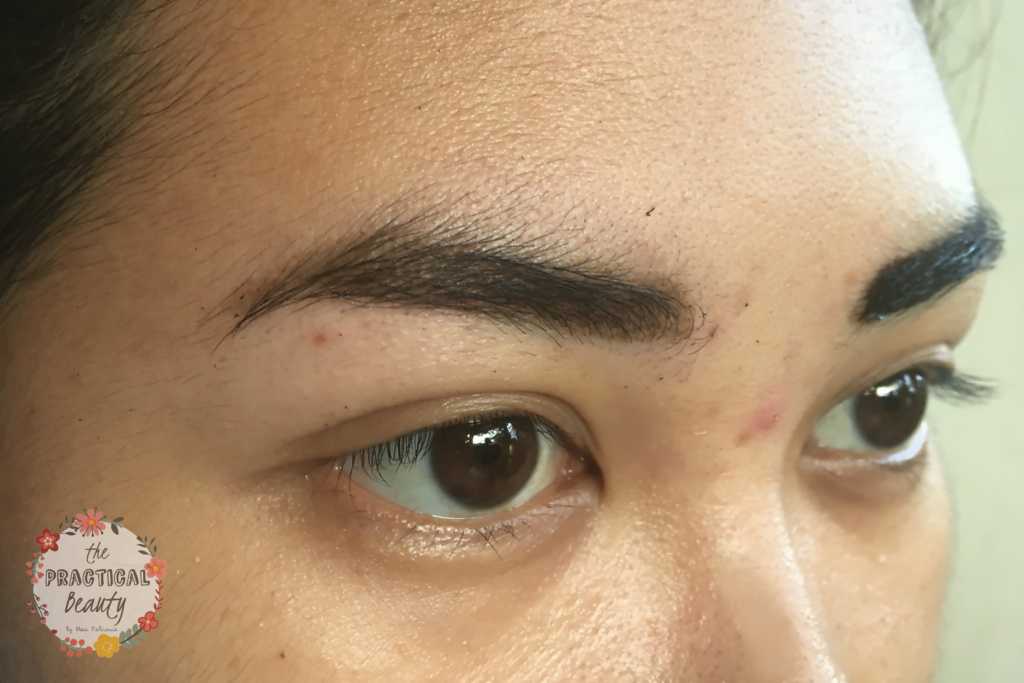 My brows look like they naturally look this way. The look is subtle which is perfect for everyday use. Here's a side by side, eyebrow tinting before and after comparison: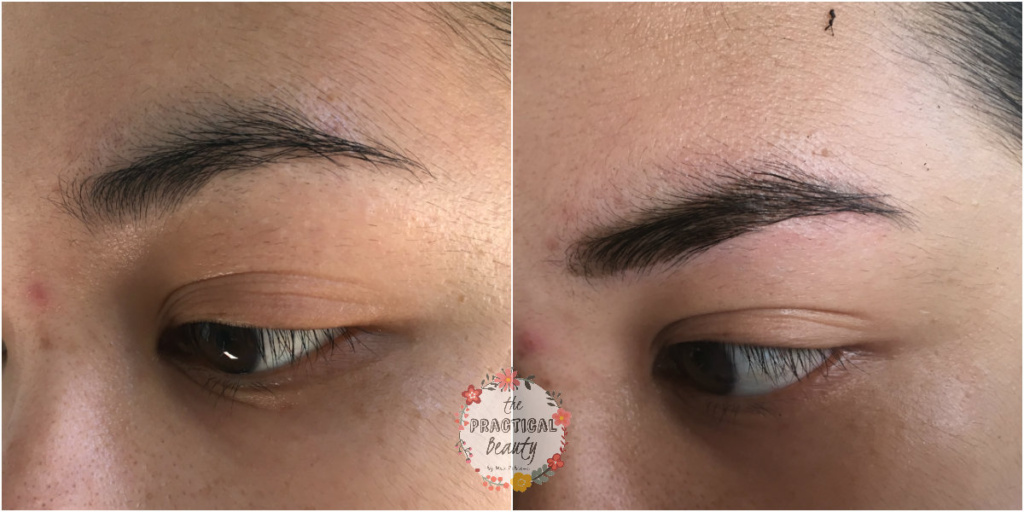 Final Thoughts On My Brow Tinting Before and After Experiment With Etude House
I like this product because it's so natural-looking.
Practically speaking, I'm not sure if you'll have time to put this on, wait for it to dry and then go to work every morning.
I don't know if the lighter shades will work on darker eyebrows. Probably not because our brow hairs are too dark.
What I noticed is that this product tints the skin which gives the illusion of fuller brows. I don't know if it tinted my brow hairs, but either way, your best bet is #1 Brown if you're a Filipina.
Watch out for small peel pieces. Wipe your face down thoroughly after peeling. Remember that washing your face with soap will wash most of the product off.
Would I recommend this to you? Or Would I buy this product again?
I would recommend it to you if you have brows that look defined. If you also have the time to wait for the tint to dry, pick this product up. It's going to save you a lot of retouching time. You don't have to retouch or worry about smudging your brows throughout the day. Personally, I don't know how if I'm going to pick up a second tube when I run out because I was expecting this to last 2 or 3 days. Let's see how it goes, I'll update this post after I get better results from using the tint.