Yoga is something that all women should practice, in my opinion. It balances the body, mind and soul – a balancing act that we are in constant need of, but are, sometimes, too proud to admit it, well at least for those at my age (30 years old) or beyond. Nonetheless, yoga is something you should try at least once. I did, about two weeks ago. From my experience, I realized a few things that beginners should know before they go to yoga classes.




Before Going To Yoga Classes, Prepare Yourself With These Tips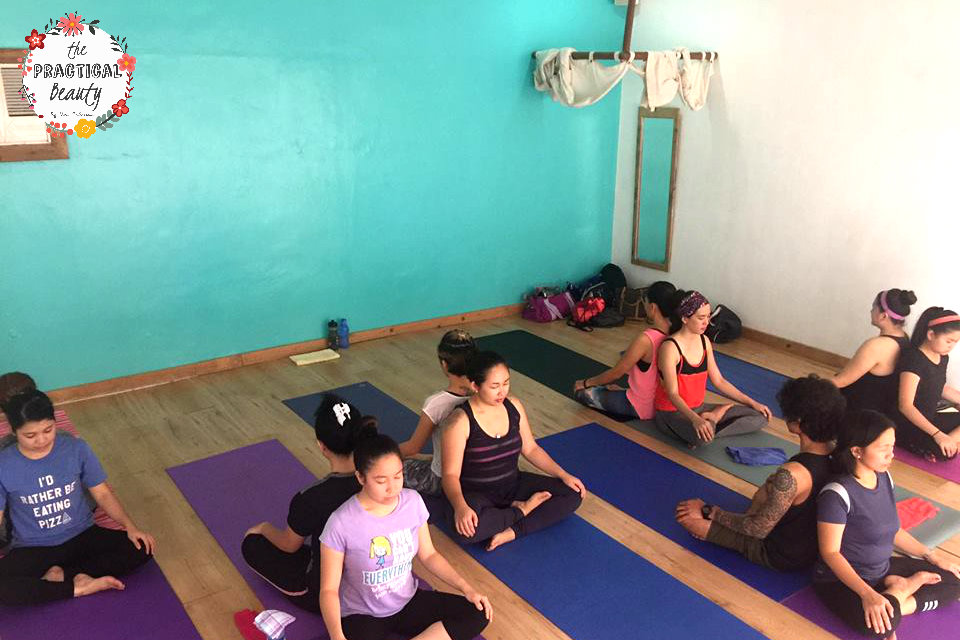 1. Know Yourself And Your Yoga Class
Before you enroll in a yoga class, you have to know your own body. Are you flexible enough to handle advanced yoga? Or, do you want to take baby steps and start with a beginner class, first? If you haven't tried yoga at all, you should stick to a basic or beginner's class.
In My Case
In my case, I and my sister decided to go to partner yoga at the Lotus Space Bacolod. I've already done yoga before, but just at home. I followed a series called 30 Days of Yoga with Adriene which is perfect for those who are just starting out in the practice. I highly recommend that you start with this series before enrolling to yoga classes.




2. Wear The Right Attire
Girl, you know that you're going to be bending, stretching, curling, and spreading your body so you have to wear something that will support and conceal certain areas.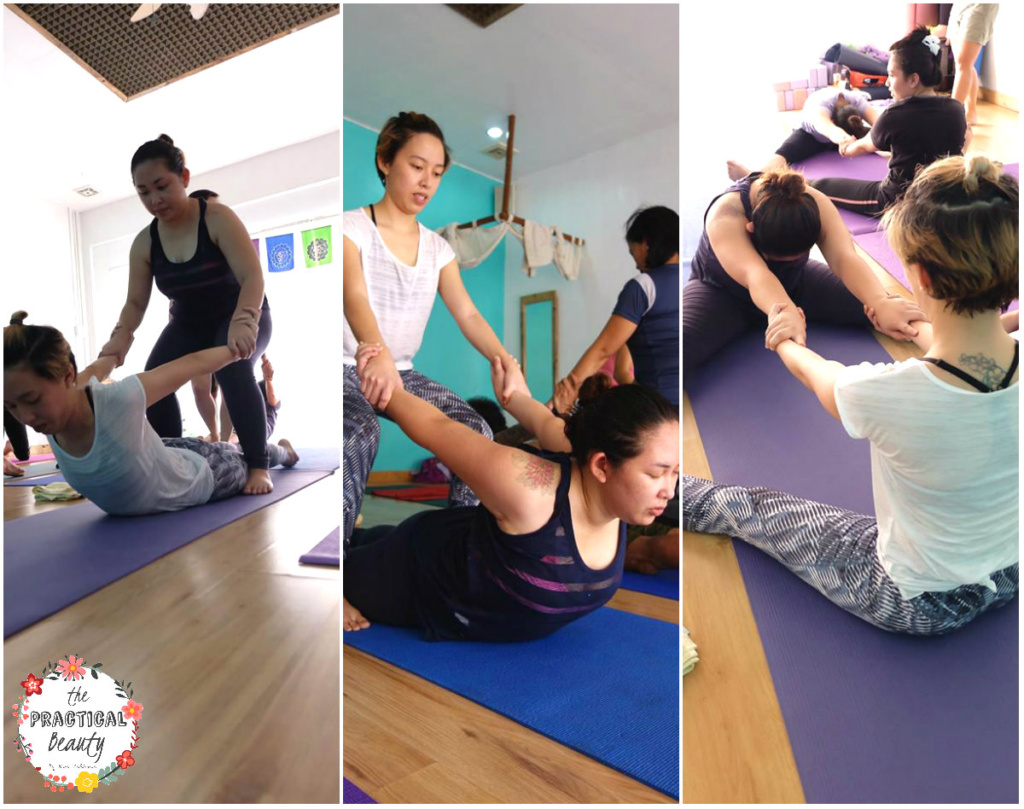 What I Wore To Class
I wore a sports bra which was too low at the front – a big mistake. Thankfully, I had a blue see-through top over the bra. The leggings I wore was wrong too. I wore gym leggings which were stretchable, but the material it's made of feels like cotton. You will absolutely know which area is wet, and I felt conscious all throughout because the material did not let me move freely. I would recommend that you wear leggings that are spandex-like and not the ones that feel like cloth. Wear something over your sports bra too, it helps when you are doing awkward poses in your yoga classes.




3. On To Yoga Mats
You're most likely a beginner at doing yoga so maybe you don't have your own mat yet. Don't worry, the yoga place you're going to will most likely have mats for you to borrow. You should know, however, that it is a good idea to bring something that can sanitize the mat.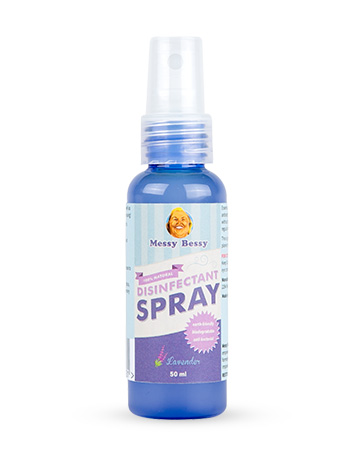 The Mat I Used
The mats at Lotus Space are clean, for sure, but you cannot be too sure when you go to other places. So it always helps if you have a disinfectant spray with you. My sister had hers with her and it was in the scent lavender, so it didn't only serve as a cleaning spray, it also served as a mood-calmer because of the lavender smell.
4. Yoga Is An Intimate Experience
I am not just saying this because I went to partner yoga with my sister. Yoga itself is an intimate experience because it's more about thinking of your own body, getting to know yourself better and being aware of the energy that flows within and through you. You become aware of your movement,  breathing, and muscles. That's why it is intimate. Needless to say, you shouldn't mind the person to your left and to your right because he or she is also being intimate with him or herself.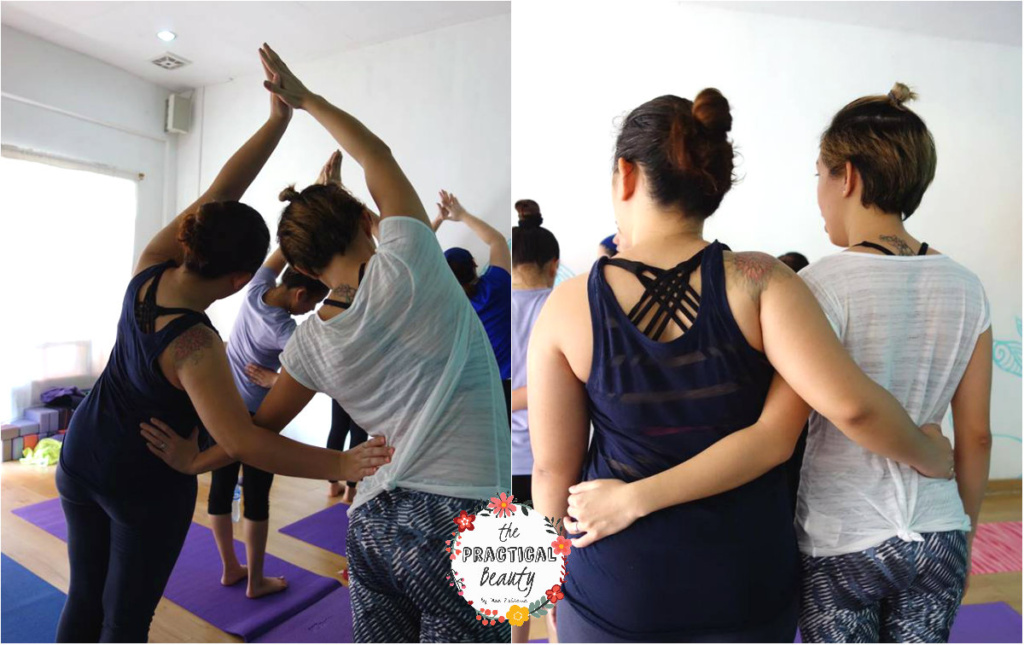 Partner Yoga, For Me, Was Awkward At First
My family's not touchy-feely. So, we don't hug nor kiss each other on the cheek. We've never been like that, so partner yoga was awkward, at first. But, it got more comfortable as the poses progressed. It became more fun too! Kudos to Lotus Space Bacolod for that. But, what I'm trying to get at is this: if you're going to go to partner yoga classes, you better be ready to get close, and I mean really close.




5. Yogi's Choice
I think most people don't do yoga because they think that the poses are over the top. Some are, but it is a yogi's (a person who practices yoga) choice to do the poses or not. You know your body better than anyone else so if you know that you can't do advanced poses yet, don't force yourself. You will get there if you are consistent in your practice. However, you shouldn't be afraid to try because you'll know never know what your limit is if you don't have a whack at it first.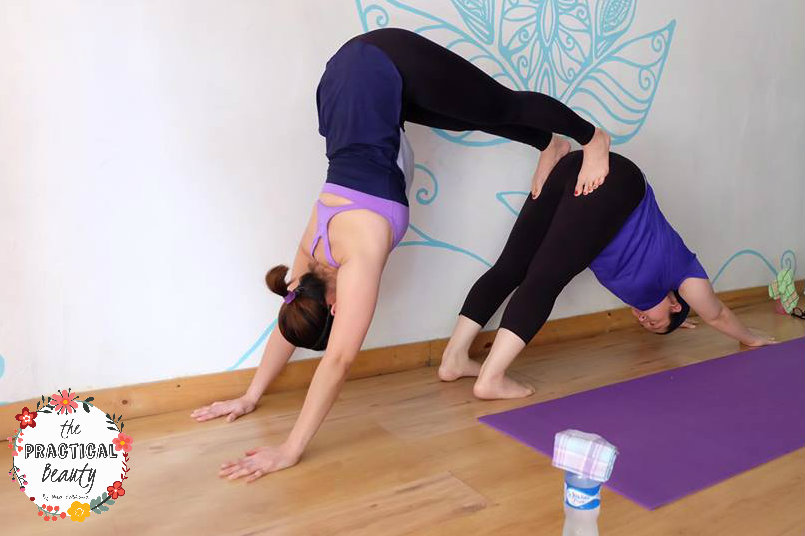 I & My Sister Chose To Do The Pose (For 3 Seconds)
Do you guys see the post in the picture above? It may be hard to believe because I am a big girl, but I did it. And, let me tell you that this pose will make your back feel amazing. We took turns, and because we were not strong enough, yet, we only held the pose for about 3 seconds each.
6. No One's Laughing At You
There are yoga poses that will make you feel awkward if you're doing them for the first time. Some beginners might hold back when they go to yoga classes because they may feel that the teacher, as well as more experienced practitioners, is laughing at them because they look silly. Stop. No one's laughing at you because other people will be doing their own thing. They might even look sillier than you, but yogis don't care because they are having an intimate experience while they're doing their poses, and you should be too.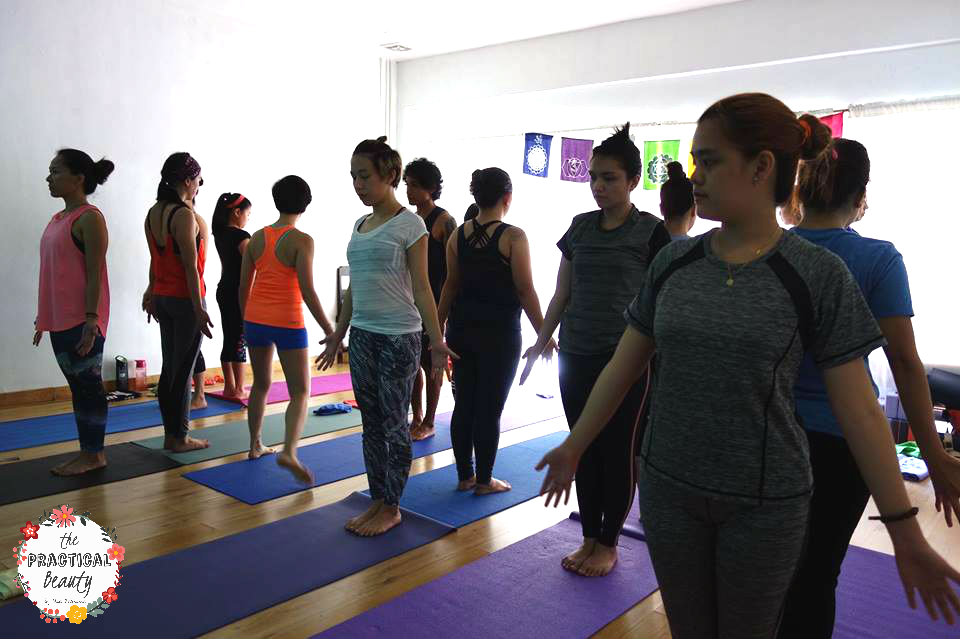 You're Doing Yoga For You
I had my moments during class and so did my sister. My double chin was showing up, my arm flab was flailing about and, well, others are too gruesome to mention on this post. But, you get the idea, right? You're doing yoga for yourself, and if a falling flab is what it takes to achieve balance, you damn well should go for it.




7. End-Essentials
At the end of your yoga classes, you're going to need a change of clothes, a sip of water, and a towel to wipe your face with. Remember to bring these end-essentials so you can take care of yourself and your appearance before you exit the yoga space.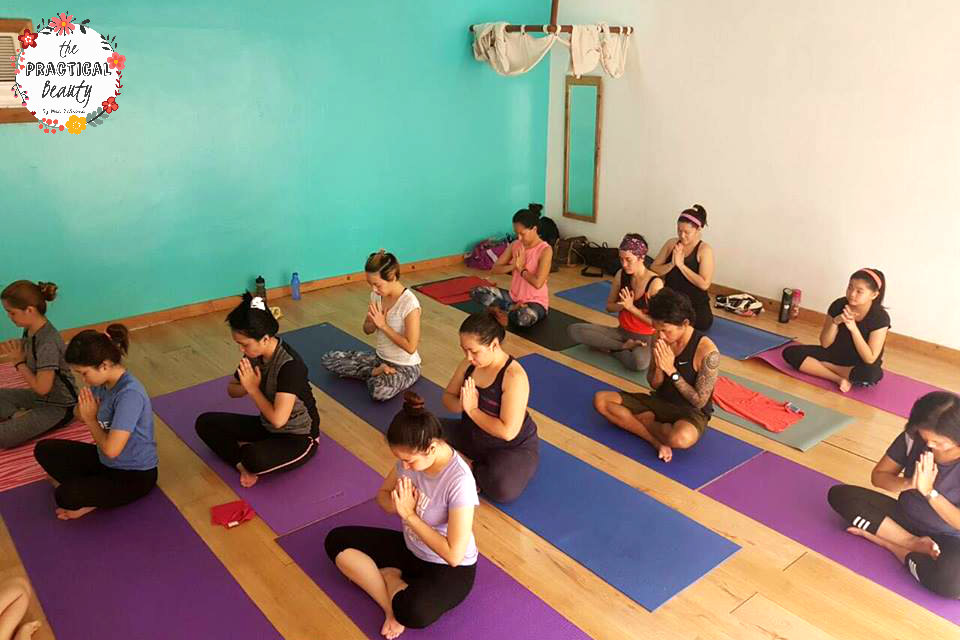 Go In Peace
I'll be posting a review on the class itself on my other blog about Bacolod City. For now, that is it for my beginner tips before you go to yoga classes. Don't forget to LIKE Lotus Space Bacolod on Facebook.