From fierce pictures to runway-ready outfits, there are no limits to, Bacolod local and jewelry designer, Farrah Georgescu's fashion reach. Currently, she is developing her handmade designer jewelry line called Georgescu Accessories.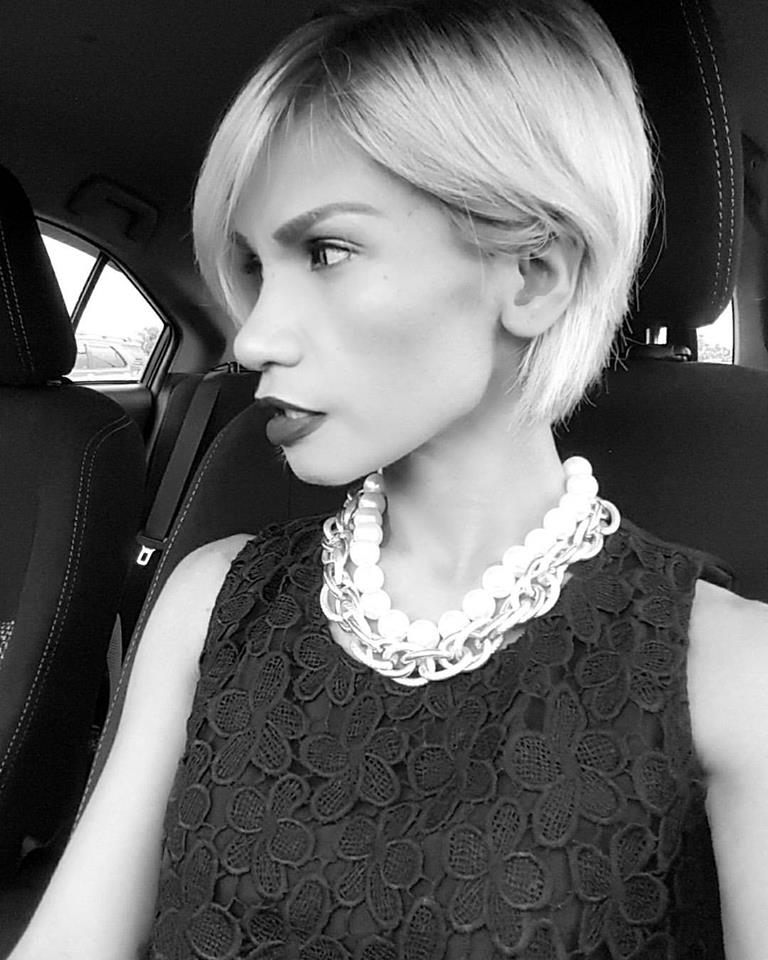 Georgescu Accessories: Handmade Designer Jewelry by Farrah Georgescu
The pieces she creates are eye-catching and fashion forward. They're definitely eye-candy too, appealing to those who have a zest for dressing up. The best thing about her creations is clients can customize the jewelry they order according to their preferred design, stones, length, and so on.




Q & A with the Designer
I sent over a quick Q&A questionnaire to Ms. Farrah Georgescu so we can all get to know her and her work better.
1. When did you start Handmade Designer Jewelry?
"I started making handmade jewelry when I was in college. I read a lot of Fashion magazines and every time I see beautiful, well-crafted accessories, it made me dream of having one. But, I was only a student and cannot afford to actually buy the jewelry, plus the fact that during those times (early 2000s) we only had limited access to retail here in Bacolod. Online shopping was not yet popular too. It gave me the opportunity to be resourceful and start making my own jewelry out of materials available in our downtown area. Then it became a hobby and source of income while studying. I sell to my friends and students in the university who are fond of wearing unique accessories."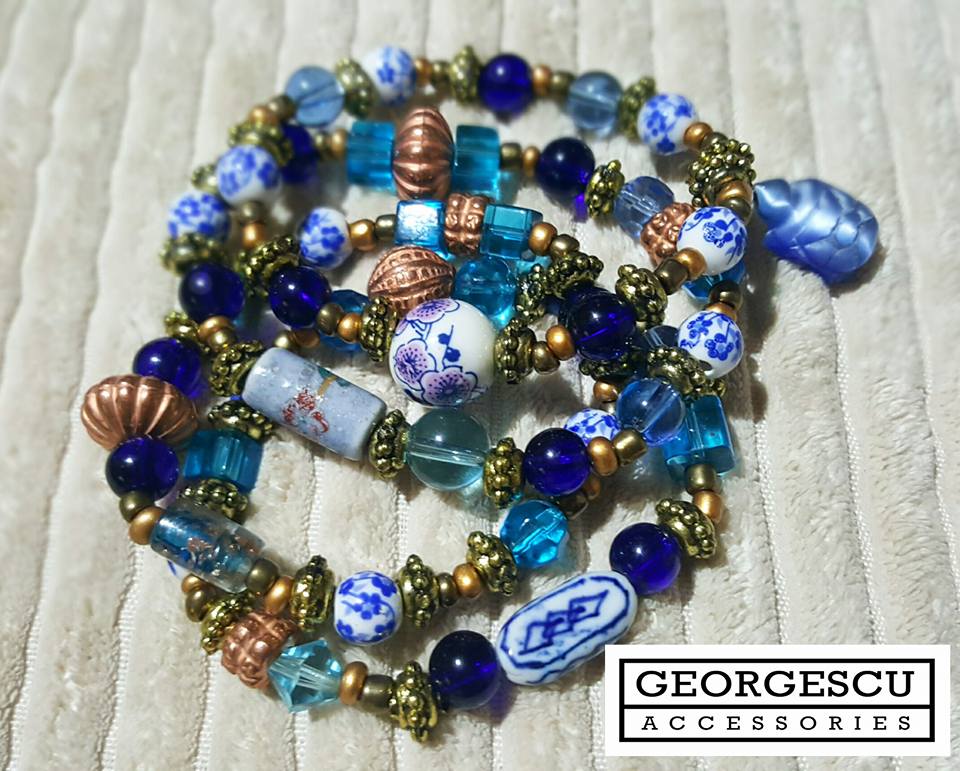 2. What's your inspiration for your Original pieces?
"My inspiration will differ from time to time. If I see something interesting and unique, it will trigger my imagination to conceptualize a jewelry piece. Like one time I saw a beautiful image of a coral reef. It was so beautiful, with vivid colors and full of life. The next thing I did was I made a necklace inspired by coral reef using a corralling technique. When I saw my finished product, it was like I'm in heaven. It's falling in love for the first time *hahaha*. I posted it on my Facebook. It was sold in less than 5mins."
3. What is the farthest country your jewelry has been delivered to?
"Omg. I have many clients from abroad they buy for "pasalubong" and personal use. I have clients from US, Switzerland, Sweden, UAE, France, UK HK, Canada. I am very thankful to these people who believe in my craftsmanship. Because of them, my craft is now appreciated in other countries."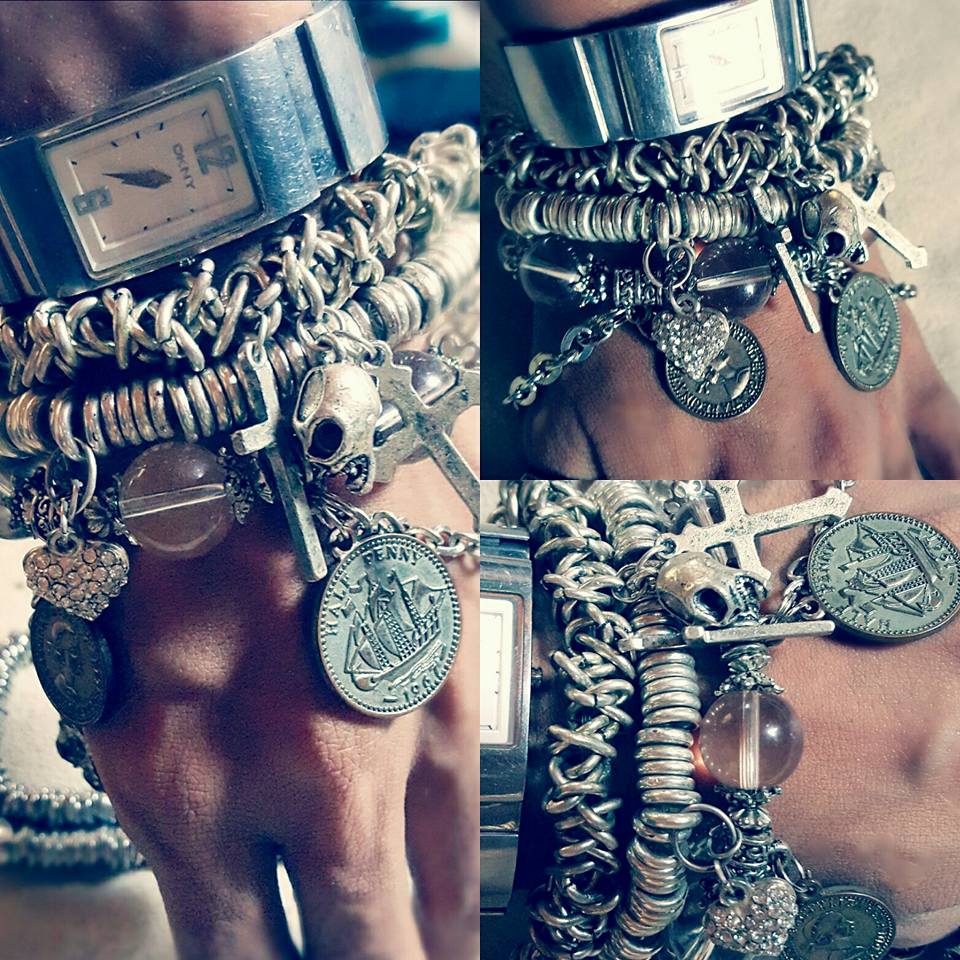 4. Your pieces are very fashion forward. Could you give 2-3 tips on how my readers can wear your jewelry and then look as fab as you?
"Before I introduce a new design of jewelry to my clients first I ask myself, "Will my client wear it? Will she love it?" If my client will ask for a customized piece, I always see to it that the piece I'm gonna make for her suits her personality. It is very important to define your client's personality on each piece."
Fashion Tips from Ms. Farrah
So in choosing jewelry, try to see it as your "MIRROR". Every time people will see that style or piece they can say it is so "YOU".
Confidence is essential.
Personality is a must. Regardless of what you're wearing you should produce or generate your own style.
5. Will Bacolodnons see your pieces in the upcoming fashion week?
"Yes, finally *hahaha*. It's long overdue, I was invited to join BDFW 2yrs ago by  Mr. John John Ditching, but I wasn't ready then. Now I can say that it's time. I am so ready."




Georgescu accessories
Handmade designer jewelry, Georgescu Accessories, is on Instagram: @farrahgeorgescu. If you'd like to check out more designs and order your very own handmade designer jewelry, you can also check out the Georgescu Collection on Facebook.
[supsystic-gallery id=1 position=center]