Nivea Post Shave Balm – this was originally discovered by NikkieTutorials from YouTube. She was the one who discovered that the balm can be an effective makeup primer. It wasn't long before everyone used the Nivea Post Shave Balm under their foundations. I've always wondered how effective it would be in hot and humid weather.
After years of just wondering, I finally got the chance to try the Nivea Post Shave Balm out as a makeup primer. It is not available in Bacolod City so I had to get mine from one of my best friend's younger sister. Shout out to Jenny <3!
Nivea Post Shave Balm VS The Philippine Heat & Humidity
The weather in my country is tropical. Sometimes it rains, but most of the time it shines. And, boy, does it shine hard. It's also pretty humid most days so it's going to be a real tough test for the Nivea Balm.
Sensitive Post Shave Balm
There are other Nivea Post Shave Balms but NikkieTutorials said that the Sensitive version worked best as a primer. This is the one I am testing. I don't know if other balms have Glycerin in them. Glycerin is one of the ingredients of the sensitive version. It is what makes the makeup stay on longer. Plus, the sensitive version is alcohol-free which means that it suitable for dry skin.


My Skin TypE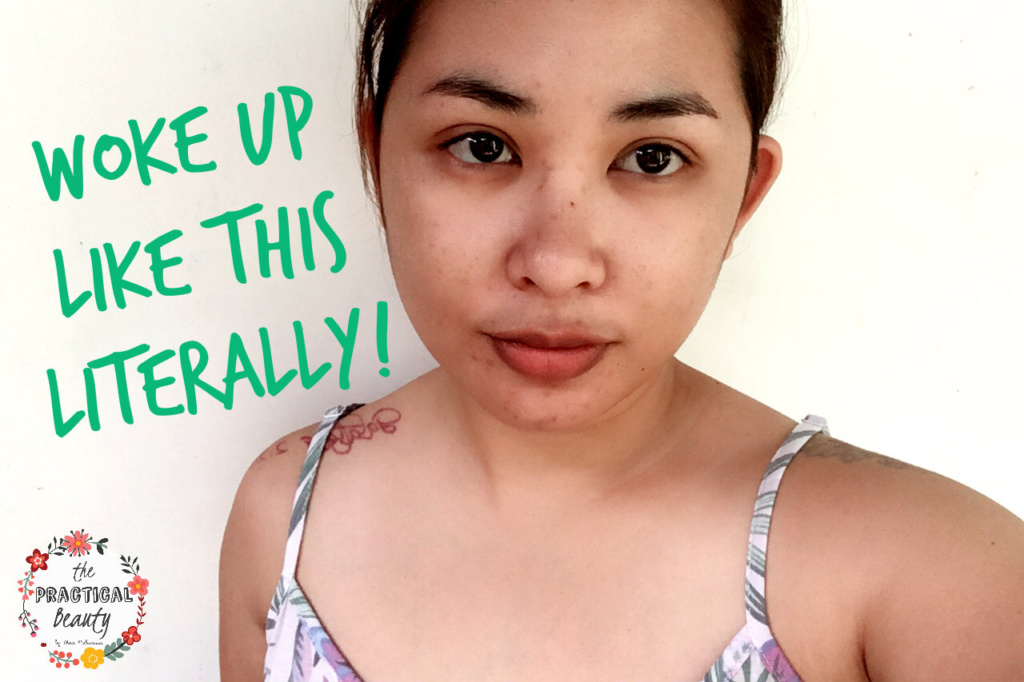 Before we go to the actual testing, it's important that ya'll know what my skin type is. You may think that makeup is just sugar and spice but there's actually a science behind it. Your skin type will affect the performance of the products you use.
I Have Combination Skin
Combination could mean different things: dry + oily, dry + normal, oily + normal. Mine is oily + normal. My T-zone gets oily fast but the rest of my face is a-ok.
TIP:large pores equals oily skin. if you have large pores, you could have an oily skin type. if you have large pores in certain areas of your face, you can have a combination skin type.
Products I Used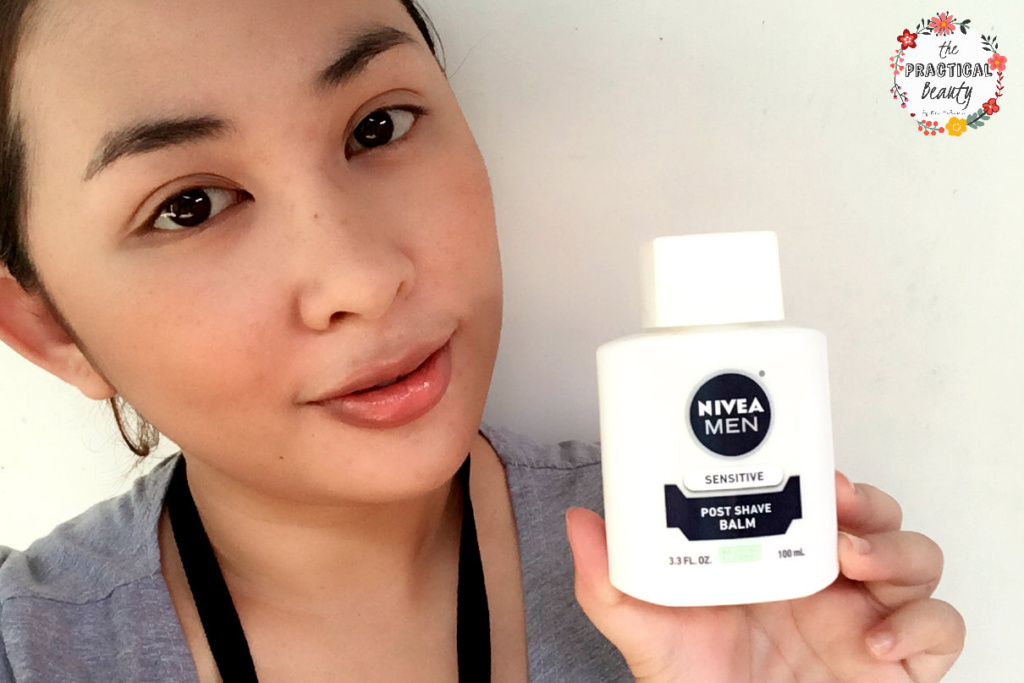 Moving on to the products I used. I did not use much FYI. I was stepping out to get my nails done and hang out at the family's eatery so I was not in full-glam mode. Products used in order:
Nivea Post Shave Balm
Foundation but not on my entire face. Just on specific spots.
Powder foundation
Blush
Lip balm
Counting Down + Results
Reminder: I blog about beauty but it doesn't mean that I have perfect skin. I am not a Kardashian nor am I a Victoria Secret model.
30 Mins Post Application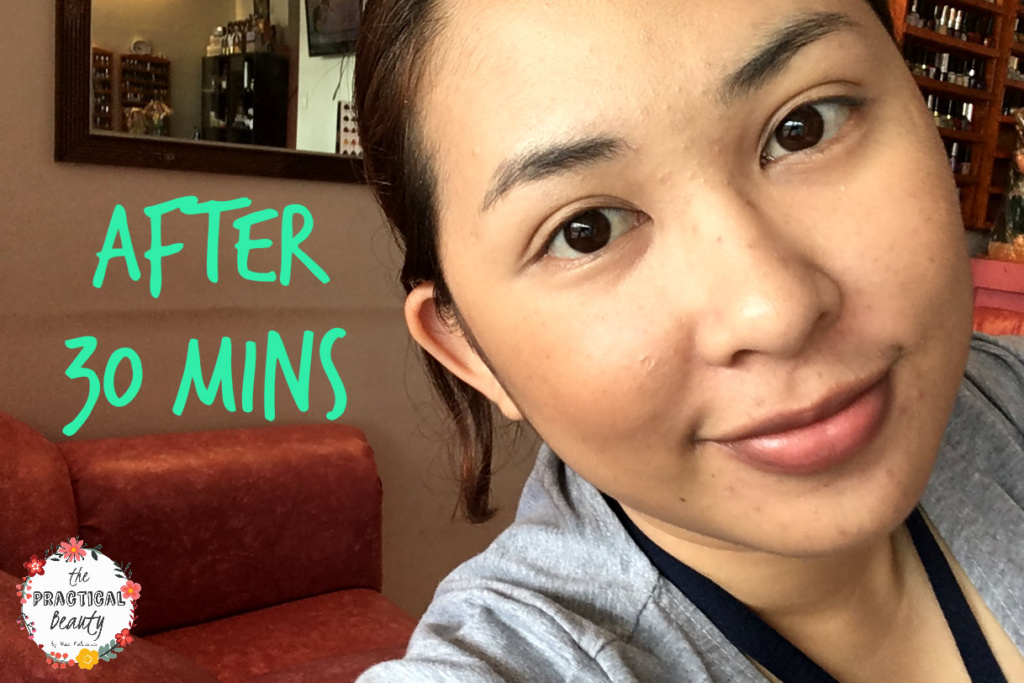 With natural lighting, my face doesn't look as perfect, ey? This is 30mins post application. My blush is orange, by the way. Everything looks fresh and intact.
1 hr & 15mins Post Application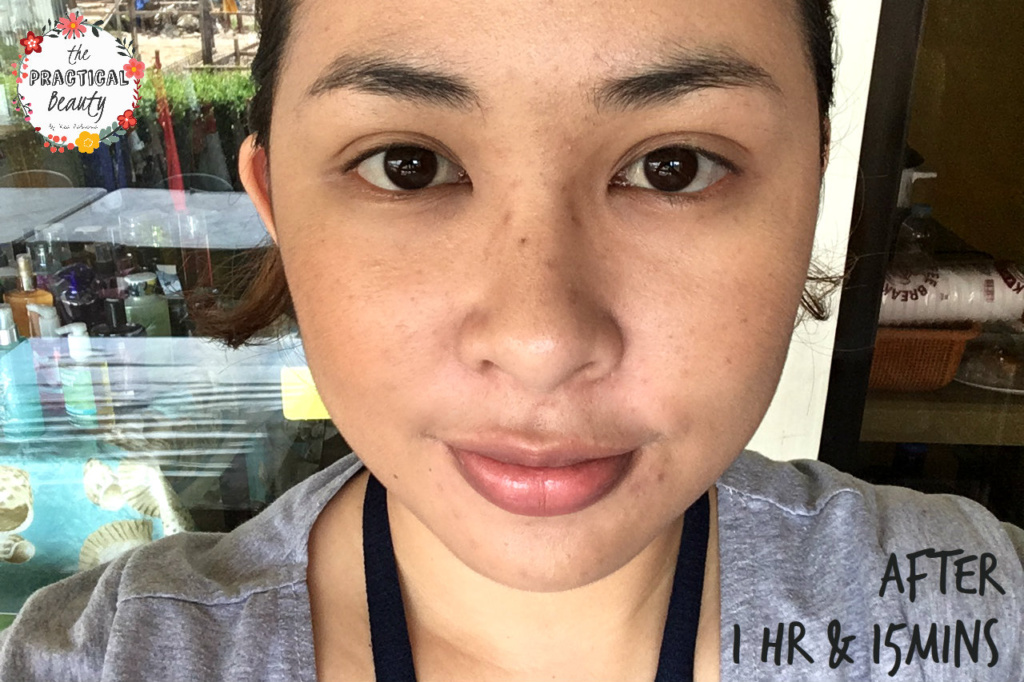 Not bad after 1hr & 15mins. Although, my pores are already showing up if you look closely. This is what I meant when I said large pores. Now, you see where my oily areas are.




2 Hrs & 15mins Post Application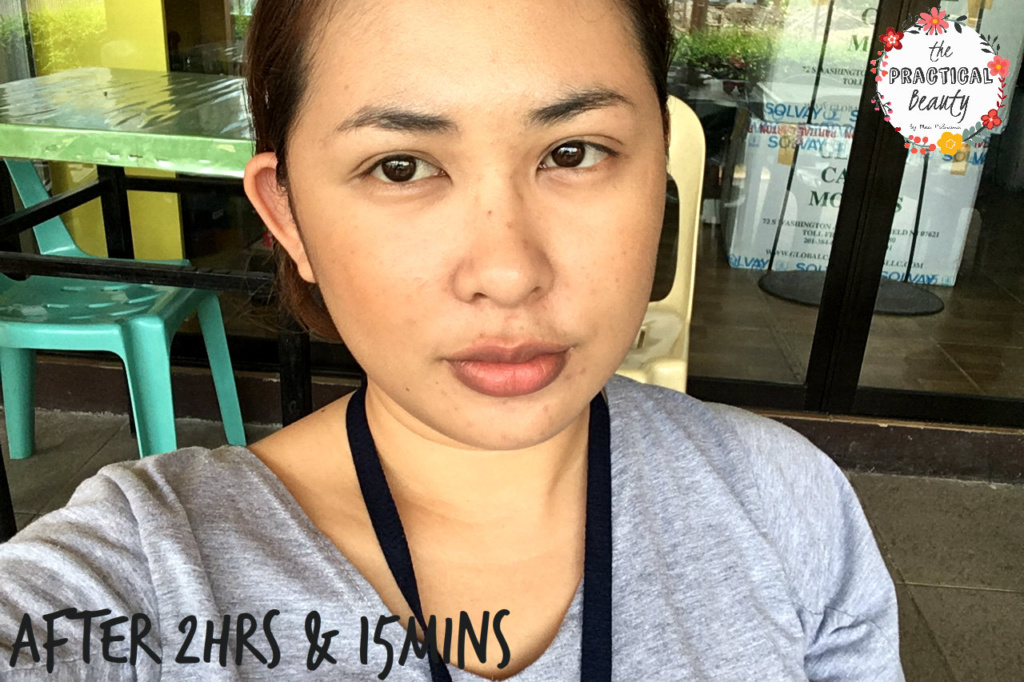 This just goes to show that you can look great with the right lighting. My pores aren't that visible from afar but you can now see that my acne scars are more visible.
3 Hrs & 15mins Post Application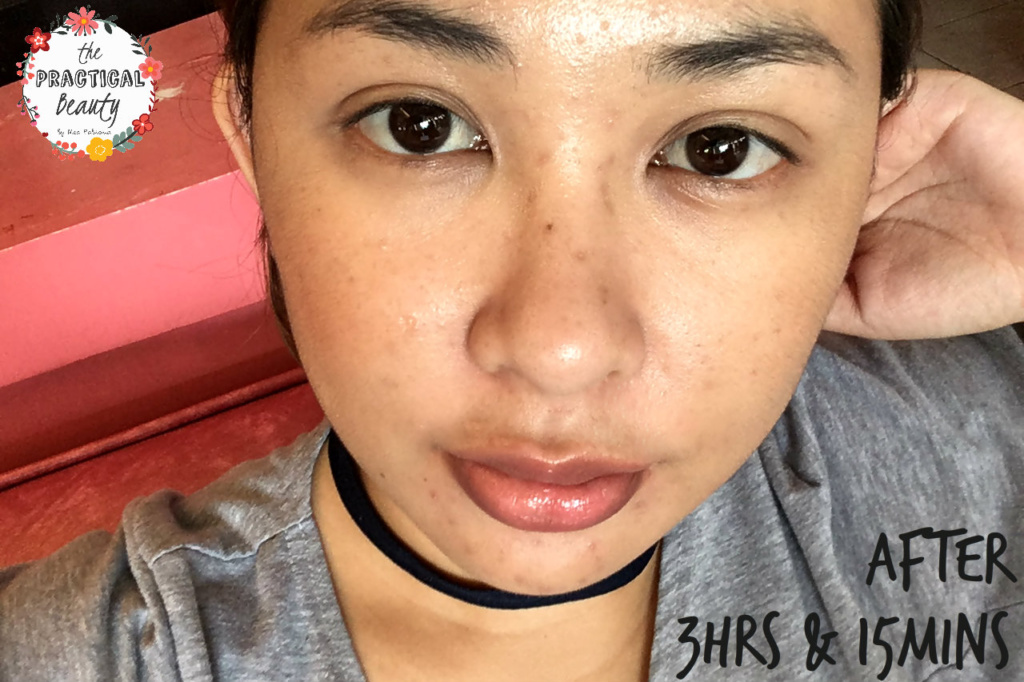 Foundation is no more at this point! Do you see how big my pores are? But, look closely because I still have my blush on.
4 Hrs – All Hell Breaks Loose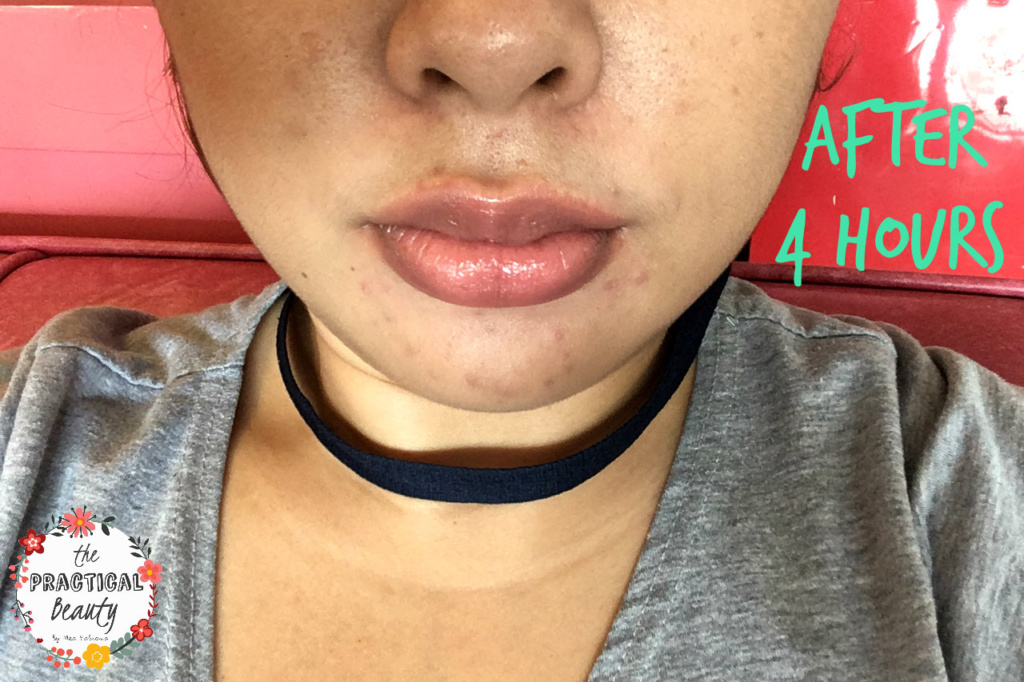 I'm just going to leave what I look like to your imagination. 4 hours outside can do a number on oily skin! The bottom line is, my face looks like a deep fryer at this point. Trust me, it is not pretty.
Conclusion and FAQs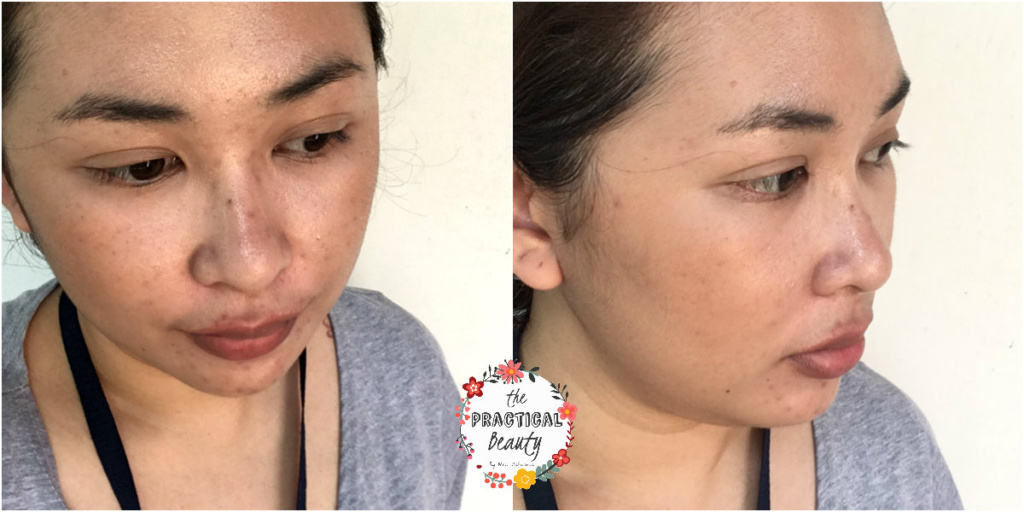 I still have my blush on which is great! The foundation, however, has completely melted away. My pores have become visible.
What do I think about the Nivea Post Shave Balm as a Makeup Primer?
It works OK. My blush was still intact which is a good sign. But, you would need to reinforce your makeup's staying power with other products like setting sprays. Also, please take note that the brand of foundation you use will have a staying power of its own. If you use a NARS foundation, it will stay on longer than what I had on.




Would you buy this product again?
I am not sure, honestly. I have a whole bottle to go through so if I don't find an everyday primer that works best for my skin type, I probably will.
What Tips Would You Tell other girls who want to buy the Nivea Post Shave Balm?
Reminder your husband/boyfriend that this product is NOT FOR HIM.
It might work better on dry skin.
Do not under estimate the Philipine heat and humidity. Bring some blotting papers with you.
Use a good quality foundation with this product.
Remember to wash your face thoroughly to get all of the makeup out.