When it comes to deodorants, I don't usually go for the all-natural kind. I don't use deodorant every day but I do use some when I run or do yoga because I sweat profusely. In my mind, an all-natural deodorant wouldn't be able to do the job of usual deodorants we find in supermarkets when it comes to sweating and odor prevention. My perception was put to the test when
Pits Perfect
(by Soft Skin Lab) sent over their all-natural deodorant.
Pits Perfect All-Natural Deodorant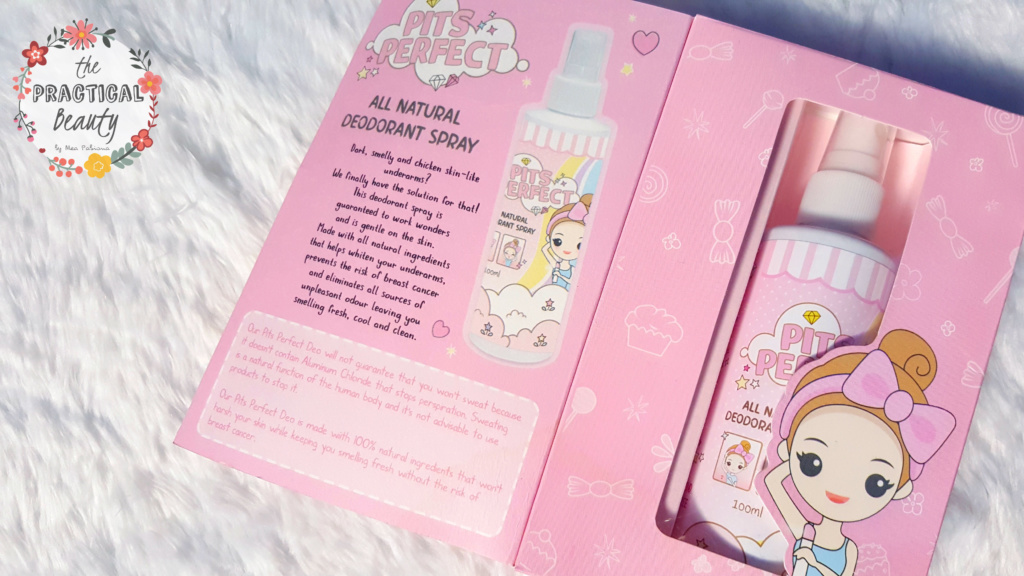 Pits Perfect is a deodorant spray which is aluminum and paraben-free. It's made with 100% natural ingredients and promises to: lighten the skin on your underarms, help with sweating, and also aids in preventing odor. All these while being gentle to the skin. On this review, I am going to break my thoughts down based on the promises that the product hopes to deliver.
Discalimer: I was given this product to test and review. However, I was not sponsored to write this post. All of my statements are of my own and were not influenced, in any way.
Testing Period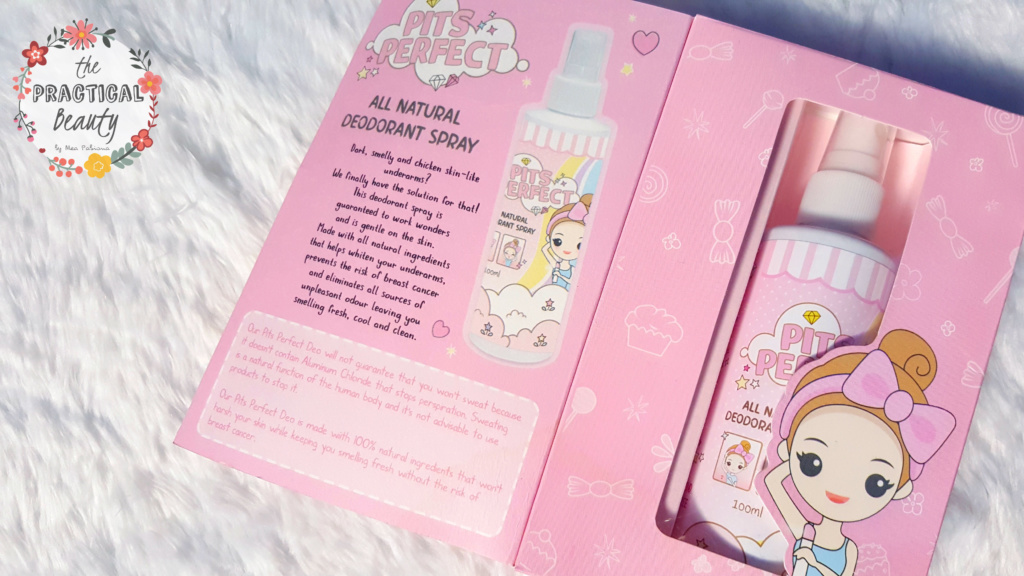 I wanted to test this product out thoroughly so I used it every day. I used about 75% to see how well it performed under different circumstances. The amount of time it took for me to use the 75% was a good chance to see if the whitening claim was as effective as the product promised.

Whitening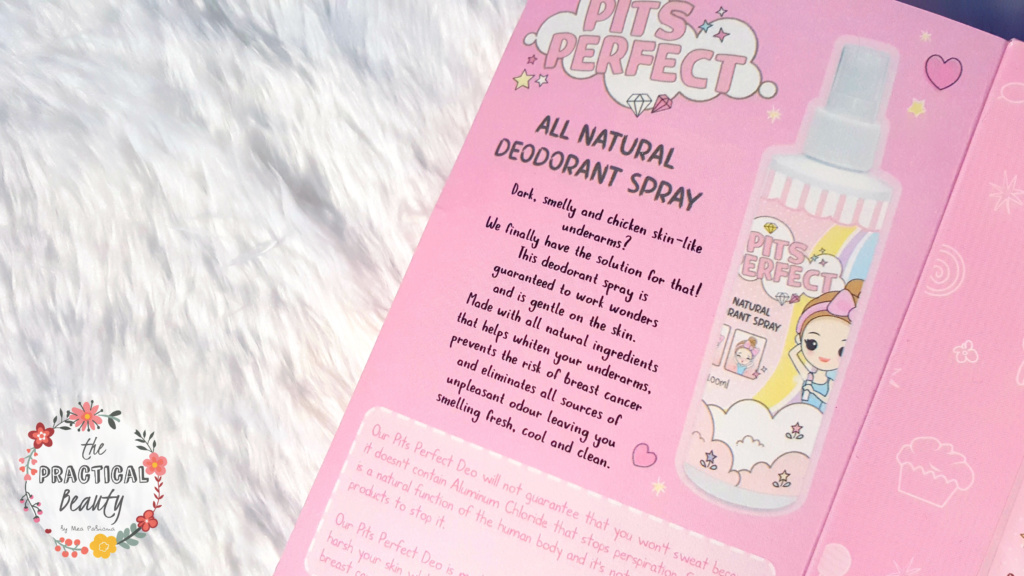 First off, I don't have dark underarms. I do have a few dark spots because of shaving and ingrown hairs. I didn't notice them lightening, but it's hard to tell because the skin on my underarms is the same tone as the skin on the rest of my body. With all-natural ingredients, however, I didn't expect for my dark spots to diminish after one bottle. Natural ingredients that promise to lighten skin may work, but it will take a long period of time compared to whitening ingredients that are chemical-based.

Helps With Sweating
I love that the product mentions that it doesn't stop sweating completely. It says so on the packaging. Because it is free from Aluminum Chloride, it won't obstruct your sweat glands. This is a good thing. You want to sweat because it's a natural process our bodies go through to keep us cool.
I used the Pits Perfect All-Natural Deodorant whenever I do yoga. I still sweat but not as much. And, just in case you were wondering, yes. Yoga will make you sweat (a lot), maybe just as much as when you work out on the gym. It's not just about breathing and relaxation.
When I used the deodorant for daily use, I noticed that my armpits did not feel moist even when it was 100 degrees outside.
NOTE: It did not stain my white shirts, thank goodness!

Aids In Preventing Odor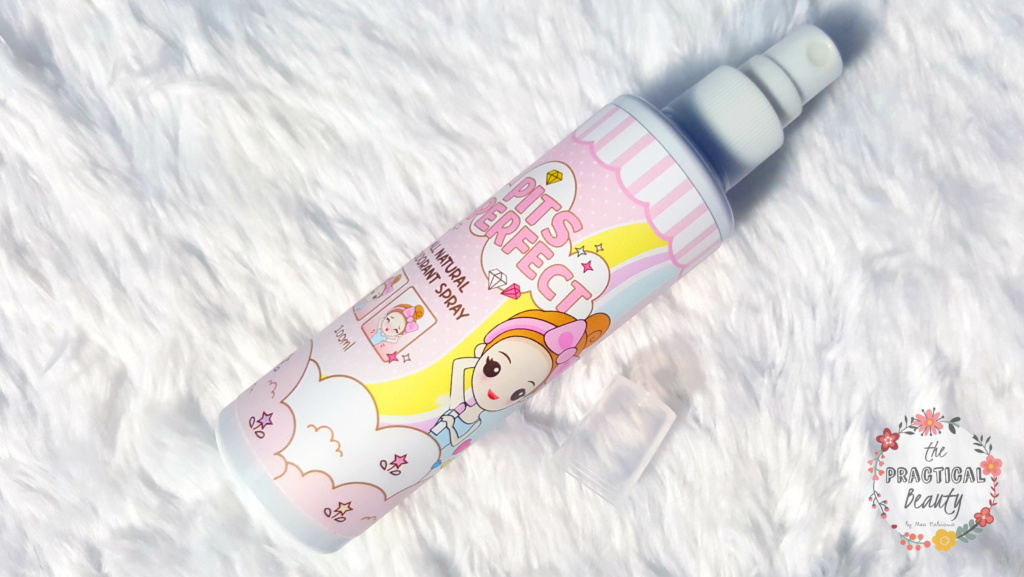 I'd have to say that this is the deodorant's strongest claim. As mentioned, I used it when I did my yoga classes. There wasn't any unpleasant smelling odor at all. I felt fresh and clean even after yoga practice. I can't describe, exactly, how the scent smells like but I promise you that you'll like it when you adore fresh and clean smells. It doesn't smell powdery, too.

Gentle On Skin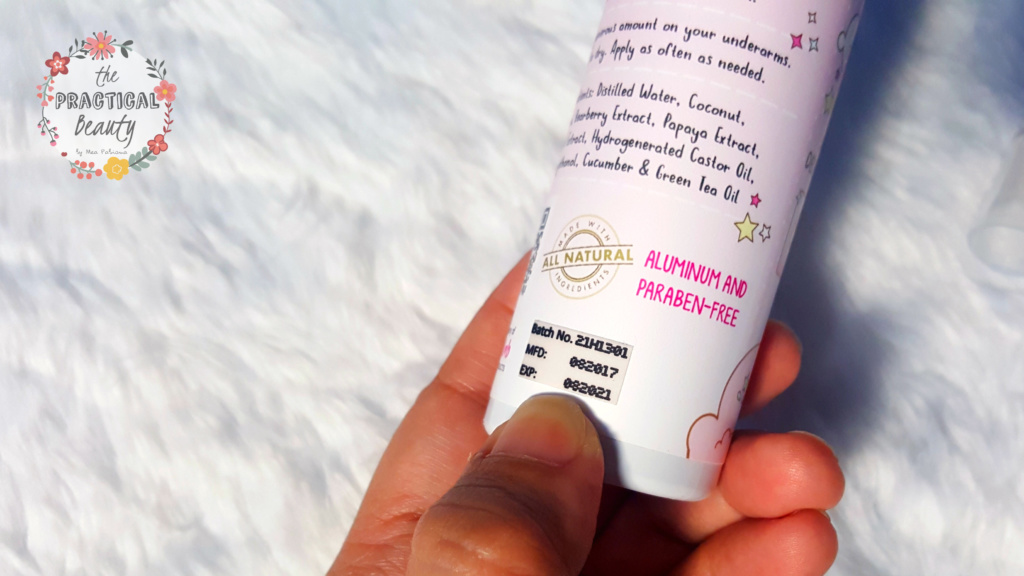 I think that this product is gentle on skin. I used it daily, and I did not experience any rash or skin irritation. My skin is not sensitive so maybe I'm just used to using whatever product I like, but because it is free from Aluminum Chloride and Parabens, there's a lesser chance of you getting irritation when your skin is sensitive.
NOTE: I like that I was able to clearly see the batch number, the manufacturing date, as well as the expiration date on the back part of the bottle. Most beauty products that I have tried don't have a clear expiration label, so this was a plus for me.
Price & Amount
The bottle I reviewed is 100ml. It costs P250. I feel like one of the setbacks, for me and for girls in the provinces, is that you need to pay a shipping fee. So, if you are in the Visayas area, like me, you would have to pay about P100 more since the product needs to be delivered to you.
Generally, however, for an all-natural deodorant spray of 100ml, the P250 price is reasonable. As you read earlier, I used the deo spray on a daily basis. It took me about 1 and a half to 2 months to finish 75%. I would spray each armpit twice every day.
Who Is This All-Natural Deodorant For?
I would recommend this deodorant spray to tweens and teens. The packaging is really cute and it's gentle enough for those who are first-time deodorant users.
I would also recommend it to ladies who would want a bit of protection without worrying about harmful chemicals. Some researchers believe that Aluminum Chloride in a deodorant could contribute to the likeliness of breast cancer. So, if you're health conscious, you wouldn't have to worry about this risk factor.

Other Details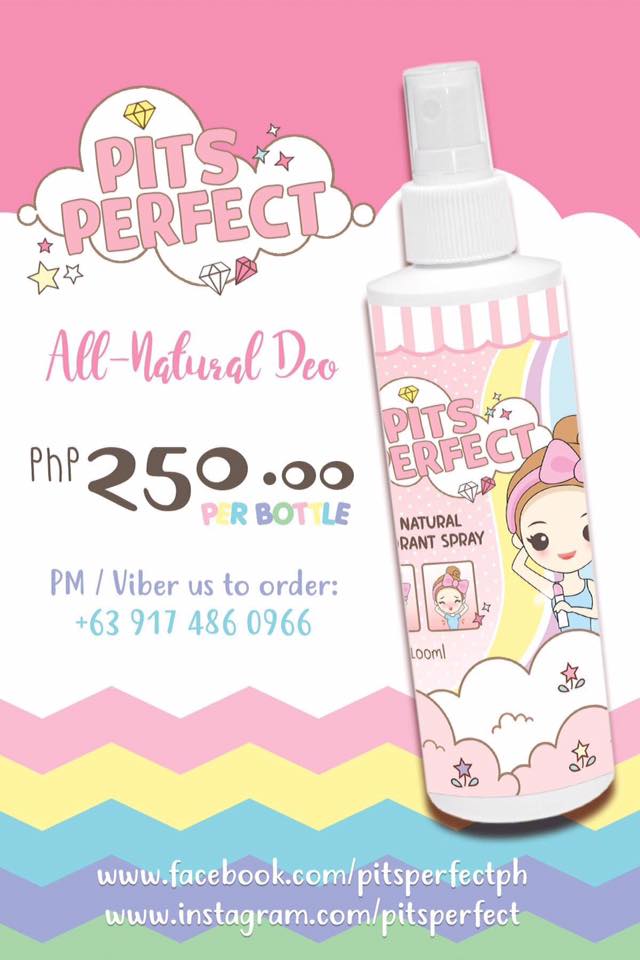 The maker of this all-natural deodorant is

Soft Skin Lab

, a local manufacturer of beauty essentials like soaps, toners, creams, and more.
Facebook Page >>> Pits Perfect PH
Instagram >>>

Pits Perfect PH

Contact Number: 0917-486-0966